Sales Have Ended
Ticket sales have ended
Thank you for supporting our Safety Day program!
Sales Have Ended
Ticket sales have ended
Thank you for supporting our Safety Day program!
Description
The Seattle WA Chemical Safety Day
When: Friday, Feb. 2, 2018
Where: American Lake Conference Center at Joint Base Lewis-McChord 8085 NCO Beach Road Joint Base Lewis-McChord, WA.
Cost: FREE, lunch included
Registration: 7:00 AM - 8:00 AM
Event: 8:00 AM- 4:30 PM
Keynote Speaker: Manny Erhlich - CSB = Chemical Safety Board
Who should attend? Those who live near, work with or respond to ammonia and other hazardous chemicals.
Training Topics:

Understanding hazards, risks, and threats of ammonia.
Risk assessment for industrial refrigeration and ammonia pressure vessels.
Health risks and threats, decontamination, and medical treatment.
Critical task objectives, e.g. rapid entry rescue and emergency shutdown.
Basic first responder command team operations.
Integration between public safety and industrial response teams.
First 30 minutes containment and control options.
Dealing with downwind and downstream receptors.
The transition of command to the hazmat technician team.
Use of checklists, playbooks and reference guides.
Review of a fire department teaming agreement.
Certificates will be issued after the event.
Note: Attendee involvement is encouraged. A platform for sending electronic questions via text message will be available during the training session.
Organizers and speakers volunteer their time; sponsors and exhibitors pay the cost of food, facilities, and materials. This allows us to put on the Safety Day for free. Please let us know if you can participate as a sponsor or exhibitor. For more information, please contact Debra Montanez at (831) 453-7102 or email at debra.montanez@ammonia-safety.com
2018 National Sponsors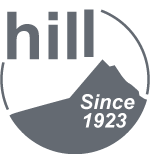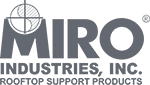 2018 Event & Meal Sponsors

*Speakers, venue and topics are subject to change, ASTI will make every attempt to keep you updated.