Seattle Meet Plan Go Meetup

Tuesday, May 26, 2015 from 5:30 PM to 8:30 PM (PDT)
Event Details
Do you dream of breaking out of your cube and traveling the world? Do you have a long trip in the works? Have you already done some serious travel? Join other dreamers, lovers, and planners of travel for a casual "Meet Plan Go!" Seattle meetup on Tuesday, May 26th.
Come join Career Break Veterans for this casual meet-up to toast your future travel plans! Happy hour begins at 5:30, followed by a panel discussion about long-term travel and how to conquer your career break fears from 6:30 to 7:30. This is a great opportunity to meet like-minded travelers, share your career-break dreams and start mobilizing your journey!
Meet Your Hosts: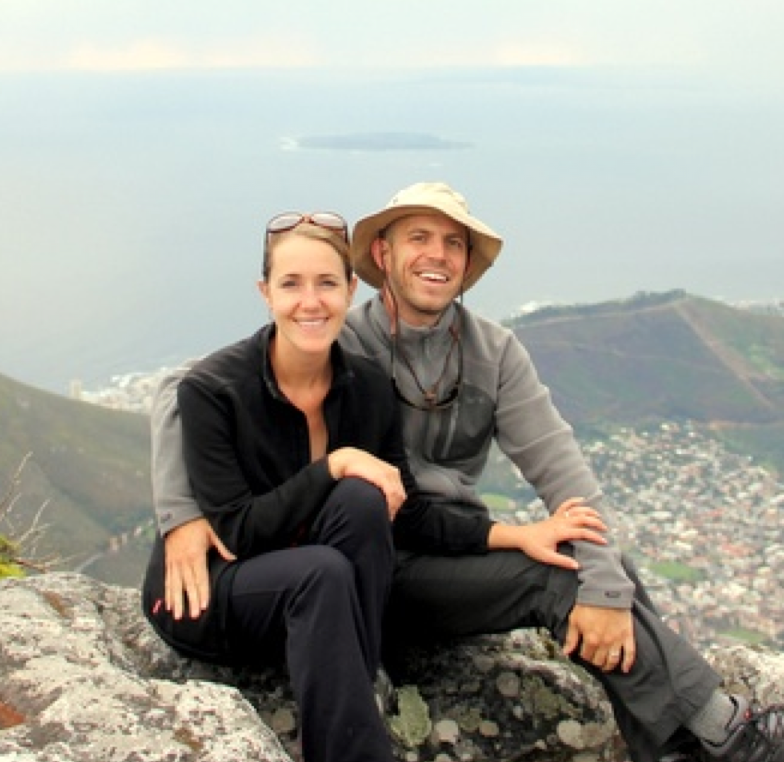 Anne and Mike Howard
Mike & Anne Howard are a pair of newlyweds who thought a ten-day honeymoon wasn't nearly enough to celebrate a new life together. With a little bit of savings, no kids, and good health, they figured there was no better time to travel than now. So they quit their jobs, rented their apartment, and set out on a 675-day honeymoon around the world. Using Anne's background as a magazine editor and Mike's as a digital media strategist and photographer, they started HoneyTrek.com to share their career break across six continents, 33 countries, and 302 places.
During the most extensive honeymoon in history, they were brought on as "Newlyweds at Large" for Honeymoons.com, scouting and reviewing some the most exciting destinations on the globe. Their writing, photography and story have also been featured in acclaimed publications such as Conde Nast Traveler, The Los Angeles Times, CBS, The Daily Mail, Huffington Post, The Knot, and dozens of international outlets.
But most importantly, they are extremely passionate about long-term travel, they've taken everything they learned from two years on the road and are helping people mobilize their journey with HoneyTrek Trip Coach.
Website:  HoneyTrek.com  |  Facebook:  HoneyTrek Facebook  |  Twitter: @HoneyTrek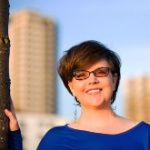 Lori Stone spent the last 20 years in the corporate, non-profit, and technology sectors and today specializes in communications and program management. In 2007, she started The Joy Guild, a side business at the time that incorporated her love of the arts, photography, teaching, and travel safaris from Paris, France to Moab, Utah to Melbourne, Australia. However, her full time commitment to corporate technology consulting over the last nine years kept her from fully launching her dream business.
2012 marked the beginning of Lori's research sabbatical and career break. She is taking time off from contract management work and exploring the world around her by leading creative art retreats, traveling, writing, learning, continuing outreach as a cancer survivor-turned-advocate, building communities, and—most important—having fun. She continues to envision a world where people increasingly find play AND work that brings them joy and looks forward to her official and pleasurable business launch in 2013.
Website: The Joy Guild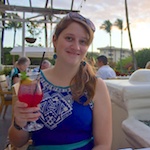 Stephanie Yoder is a girl who can't sit still! She took a career break in 2010 and never went back to her former 9-5 life. Over the past 5 years she's been to dozens of countries and lived everywhere from Mexico to Buenos Aires to Xi'an, China. She is now a full time blogger and travel writer living in Seattle. She writes about her adventures across the globe on her website.
Website: Twenty Something Travel | Twitter: @20sTravel | Facebook: Twenty-Something-Travel
When & Where

Owl N' Thistle
808 Post Avenue
Seattle, WA 98104


Tuesday, May 26, 2015 from 5:30 PM to 8:30 PM (PDT)
Add to my calendar
Organizer
Lori Stone
Lori Stone has spent the last 20+ years in corporate, non-profit, and technology sectors, specializing in communications, marketing, and program management. In 2007 she launched The Joy Guild, incorporating her work life with her love of the arts, photography, teaching, and travel with adventures from Paris to Moab to Melbourne, and beyond.
Lori launched her first career break from corporate consulting at the end of December 2011…one year became two and her time was spent traveling, writing, teaching, making art, reassessing life priorities, refining her post-40 career goals, and focusing on new consulting work models. She continues to work with forward-thinking individuals and organizations and envisions a world where people find play AND work that brings them joy.
The Joy Guild | Twitter: @thejoyguild
Seattle Meet Plan Go Meetup