Location
Third Place Books
17171 Bothell Way NE
Lake Forest Park, WA 98155
Description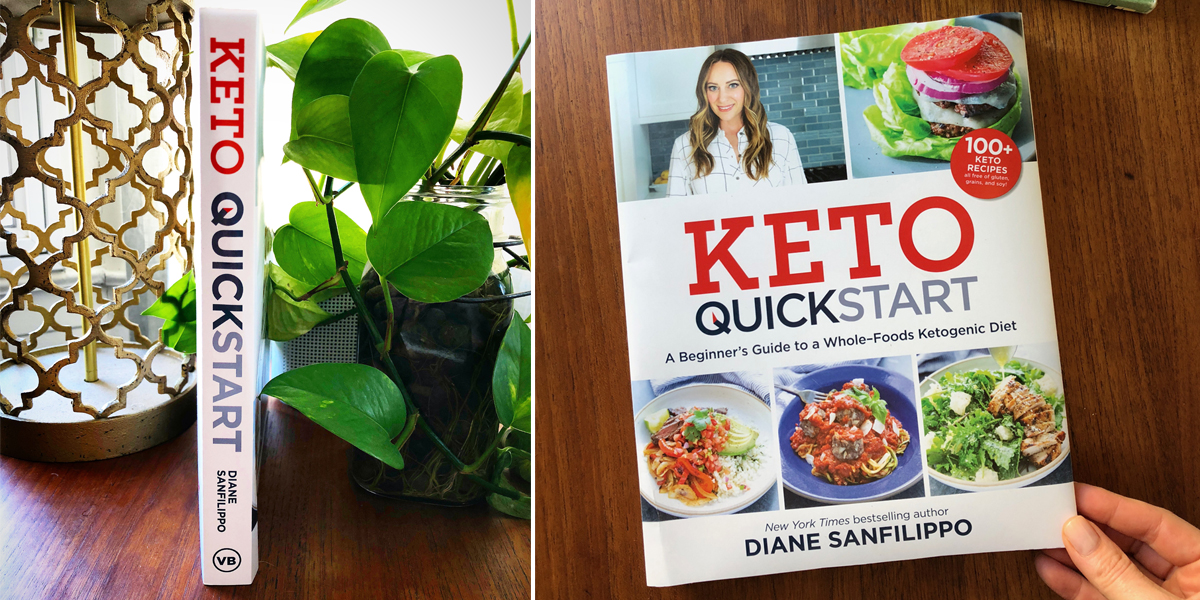 Join Diane for a talk, open Q&A, and book signing event with one of your favorite nutrition & health experts: Diane Sanfilippo of BalancedBites.com & the Balanced Bites Podcast.
Diane is a Certified Nutrition Consultant and New York Times bestselling author of Practical Paleo, The 21-Day Sugar Detox series, co-author of Mediterranean Paleo Cooking, and co-host of The Balanced Bites Podcast.
Learn all the details about Diane's brand new book Keto Quick Start - and get your copy and have it signed at the event.
ABOUT THE BOOK - KETO QUICK START:
In her signature practical style, Diane makes keto doable for everyone, whether you're completely new to very low carb eating or you've tried it before and want to find a better way to make it work for you. Keeping the focus on real foods that nourish your body, she walks you through a gentle transition to keto and helps you figure out how to make it sustainable for the long term.
Keto Quick Start targets everyday real-world concerns such as what to expect in the first few weeks and how to know if you're on the right track, how to determine if you need more carbs and how to incorporate those carbs in a healthy way, how to customize keto for your personal goals (especially weight loss), and things to be aware of if you're concerned about a particular health issue.

Keto Quick Start includes 100 delicious keto recipes, four weekly meal plans, more than a dozen easy meal ideas (no recipe required!), and troubleshooting tips and tricks. It also features a unique and easy-to-use template that makes tracking your food quick and simple.
ABOUT THE EVENT:
The event will begin promptly at the start-time indicated. It's recommended you arrive at least 15 minutes before the event is set to begin. Please allow time for traffic, parking, etc.
Diane will first talk about her new book and hold an open Q&A session before proceeding to sign books. The talk/Q&A portion generally lasts 60-75 minutes. The event may run until 9pm or it may not, it may also run slightly longer depending on time to sign books.
If you need to guarantee that you will be sitting for the talk portion of the event, please plan to arrive even earlier as seats may or may not run out.
Note that each RSVP can be for a maximum of 2 people, so if you plan to invite more friends, please ask that others also RSVP for themselves or with a plus-one!
PURCHASING YOUR BOOK:
It's always strongly encouraged to support your local booksellers as a thank you for hosting whenever possible. You are welcome to bring any of Diane's previously released books with you as well for signing. If you already own the new title, you can bring it, but we do ask that you support the store with a purchase of either a second copy to gift to someone, or any other title at the event to show our gratitude for their hospitality. Priority seating and signing may be granted to those who purchase a book at the event.
GET SOCIAL:
Share about the event, your planned attendance, and your photos from the event using the hashtags #ketoquickstart and #kqstour and tag @dianesanfilippo so we can see and share your posts on your Instagram feed and in your stories!
Thank you and see you there!
Adults only requested.