Description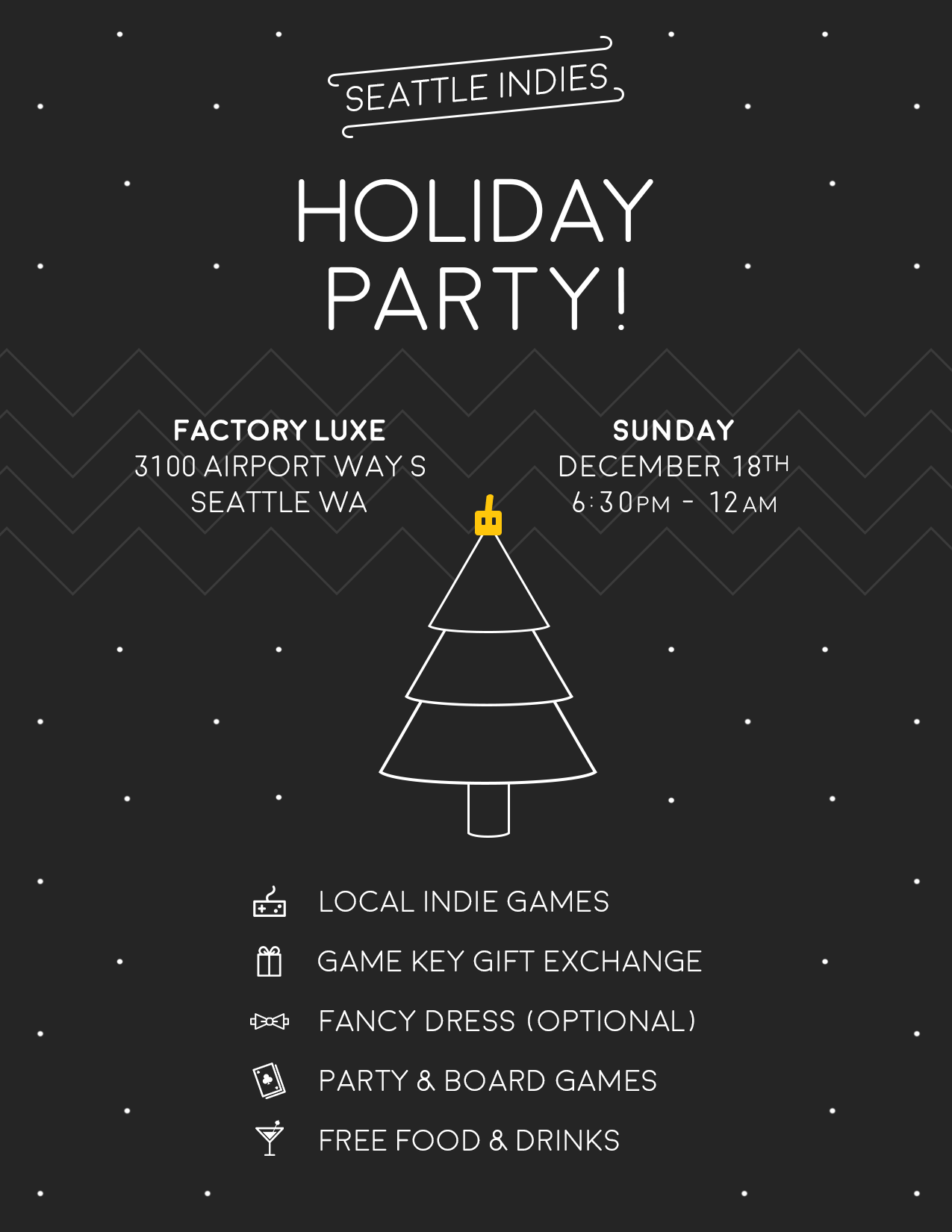 Seattle Indies is excited to bring you our second annual Holiday Party! Join us for a special night of festive drinks and merry-making with your fellow indie devs!
Food and drinks, on the house
We'll be providing beer, wine, and finger food, courtesy of our amazing sponsors! And as always, we'd love it if people brought food and desserts to share!
Local indie games, on the big screen
We'll be playing awesome local indie games up on the big screen! You're welcome to bring yours or give the games a whirl!
Party, board, and card games
What's Christmas without accusations of cheating and tears of recrimination? We'll be bringing party games such as Cards Against Humanity, Munchkins, and Monikers. Please do bring your own games - we'd love to try them!
Game key gift exchange
This is just like a cookie exchange, except with download codes for games! If you'd like to participate, bring a couple download codes or keys - ideally for a game you've published, but feel free to bring any game keys if you're just feeling generous. We'll have a tiny tree up where people can leave or take game keys!
Semi-fancy dress (optional)
Use this occasion as an excuse to dress up as fancy as you've secretly longed to! You can come dressed for a Seattle cocktail party, or wear an ugly sweater. Do anything to get into the spirit!
---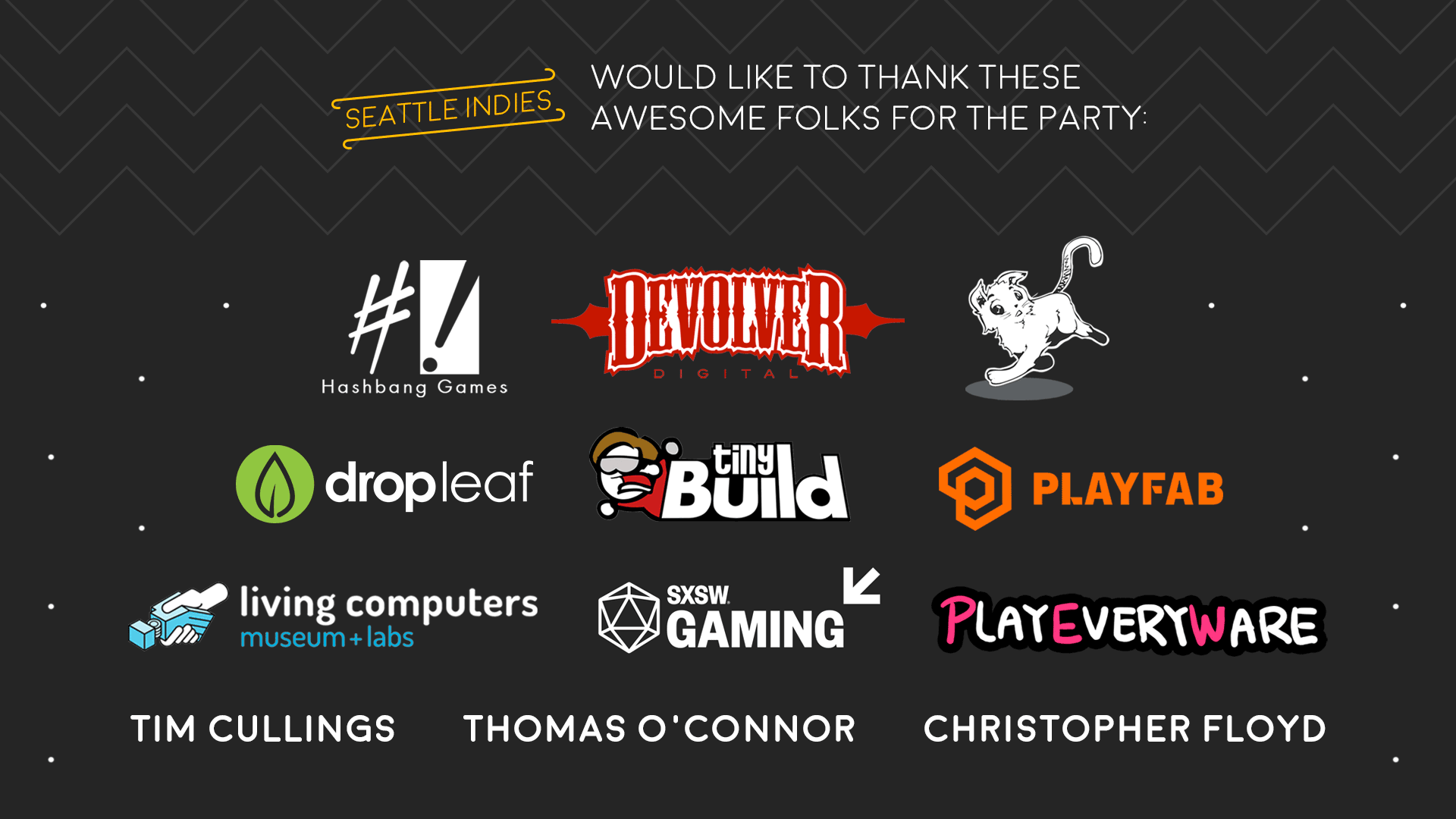 A huge shout out to our sponsors, PlayEveryWare, SXSW Gaming, Devolver Digital, Living Computer Museum, Dropleaf, TinyBuild, Hashbang Games, Stumbling Cat, Playfab, Tom O'Connor, Tim Cullings, and Chris Floyd for making this happen! If you see them at the party, give them a high five!
---
Frequently asked questions
Do I need to be over-21 to come?
No, our event is all ages! You only need to be over-21, as well have photo ID, in order to be served alcohol by our bartenders.
Do I need to print or show a ticket to enter?
No, all we need is your first and last name that you registered on Eventbrite with. Due to the wonderful world of liquor laws, we do need people to be RSVP'ed to enter. Please note that we are at/slightly over building code capacity, and may have to turn people away at the door (although this is unlikely!)
Will you guys have a coat check?
This is not actually a question anyone has asked, but I added it here just to say that we will have a coat check!