Description
Welcome to Freelancers Union SPARK Seattle!
We host meetups for freelancers by freelancers: Bring your knowledge, expertise, and questions every month (and our Facebook group for in-between events) to connect with other freelancers navigating the solopreneur life. Let's get inspired, and talk about stuff like...
---
February SPARK: Our annual tax workshop will offer, from an accountant or CPA:
Advice for filing your returns now

Best practices for expense deductions

Discussion of the impact of the changes to the tax code for this year
---
SPARK Seattle is brought to you by: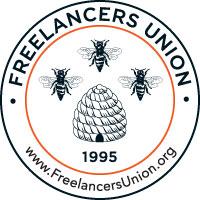 About Freelancers Union
Freelancers Union is a membership organization that provides benefits, resources, and advocacy for 425,000 independent workers nationwide. To learn more or join, visit freelancersunion.org. Membership is free.