Description
Seattle City Council District 3 Debate with Kshama Sawant and Egan Orion
Thursday, September 26, 2019
5:30 p.m. - 6:30 p.m. (doors open at 5:00 pm)
Town Hall Seattle
FREE
Join us for a free and public debate for Seattle City Council with Kshama Sawant and Egan Orion. The debate will be moderated by Chris Daniels from KING-5 with additional questions by reporters David Hyde with KUOW-FM and Joel Moreno with KOMO-4. A recording of the debate will be available to watch within 48 hours at this link.
About City Council Debates
CityClub's series of free public debates put Seattle City Council candidates up close and personal with the people they seek to represent. Because we partner with television, radio, newspaper and online media outlets for city debates, we reach tens of thousands of voters who can compare and contrast candidates and then make more informed choices at the ballot box.
Ask a Question
In order to make sure we have diverse questions that cover multiple topics, we are asking residents to submit their questions in advance for selection via our survey. Deadline for submission is August 25.
FAQs
What time should I arrive for the debate? Doors for the debate open at 5 p.m. and promptly close at 5:30 p.m. Please note, seating is first-come-first-serve.

What can I bring to the debate? Literature and signage, including campaign/political apparel, is not allowed inside the debate venue.
Do I need to print out a ticket? No, guests will be checked-in by name at the entrance.
---
Thank you to our Sponsors:
Presenting Sponsor


Signature Sponsor


Supporting Sponsor
Western Washington University
Event Sponsors
WA Policy Center Young Professionals
PEMCO
Media Partners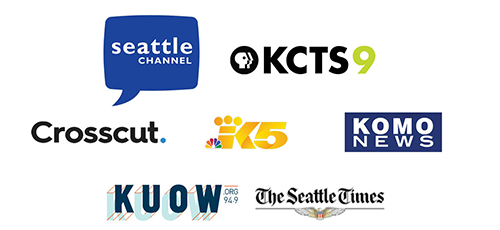 Host Sponsor


Live Stream Sponsor

Community Partners
Goodwill | GSBA | Forterra
Seattle Ethics & Elections Commission | Solid Ground
Organizer of Seattle City Council District 3 Debate