Description
Agenda
---
6:30 PM - Doors open for networking
7:00 PM - Presentation begins
7:40 ~ 7:50 PM - Audience questions
Description
---
Have you heard one too many horror stories about technical interviews? Did you miss getting your dream job because the whiteboard test didn't go so well? We're bringing three industry experts to help you solve the coding interview problem. You'll learn how to prepare, what to do when you're stumped, and how to stay cool and collected when the interviewers' eyes are all on you.
Our panel on July 7 will feature two developers and a personal coach, sharing their best tips on preparing for—and nailing—the coding interview. Save your seat today!
Speakers
---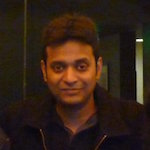 Siva Dopasati has 16+ years of experience in software engineering and design and utilizes this experience as a thought leader to drive teams to success in product development of enterprise applications. Currently he is the Director of Engineering at CDK Global and a part-time professor at Northeastern University. His previous experience includes working for ADP Dealer Services as the Engineering Manager and the Cobalt Group as a Senior Software Engineer.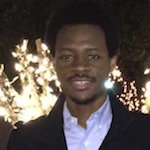 Tochi Nwachukwu is a Software Engineer at Microsoft within the Windows Devices Group. As a Software Engineer, he works with the Public Key Infrastructure team developing the code and algorithms used for code-signing and authenticate products like Windows and Surface before release. He is passionate about product development and creating intuitive user experiences on mobile interfaces. Tochi holds a degree in Electrical Engineering and a Master's degree in Computer Science from the George Washington University, Washington, D.C. While working at Microsoft, he is also a Graduate Fellow at MIT Sloan School of Management, working on his degree in Management and Engineering.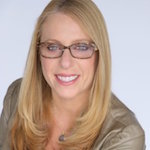 Judy Bloom, owner of Thinkwell Workplace Enrichment Coaching and Chief Executive Coach at Triskele Collaborative, comes to coaching with experience in the management of innovative medical research, hospitals and health care and a variety of entrepreneurial ventures from product development, manufacturing and consulting. She holds a B.A. in Psychology and a Master's in Public Administration. Judy works primarily with business owners and corporate executives, to create unprecedented breakthroughs in their work and personal lives. Her clients have produced results in areas such as Growth and Development, Financial Freedom, Effectiveness and Productivity, Life Balance, Relationship, Health and Well-Being. Judy also works with teams, giving companies access to extraordinary results in Employee Productivity, Satisfaction and Performance that powerfully impact the bottom line. Judy coaches clients to engage the possibility beyond what is comfortable or predictable.