Description
Seasonal Craft Workshops with Stow Greenhouses
Presented by The Trustees
This spring, Barbara Rietscha, owner of Stow Greenhouses, will be leading a series of hands-on floral design classes. Each class features locally grown, seasonal, and fresh-cut flowers artfully chosen so each participant can create their own unique and lovely bouquet.
Join us to learn the basic techniques of floral design, color composition and care instructions. While you design your arraignment, you will be treated to a wine tasting of three different wines by Alan Howarth of the Massachusetts Wine Shop. You will also sample cheeses from local Massachusetts farms, compliments of Appleton Farms.
Choose from three dates:
Tuesday, April 11th
Thursday, May 18th
Tuesday, June 6th
Classes last from 5:30-7:00 pm. All floral materials, supplies, and containers are provided and you'll go home with your finished arrangement.
Cost is $40 for Trustees member and $50 for Non-Trustees Members. Members must bring their current member card and number. Join The Trustees and save! Members save between 20-40% off all classes in The KITCHEN.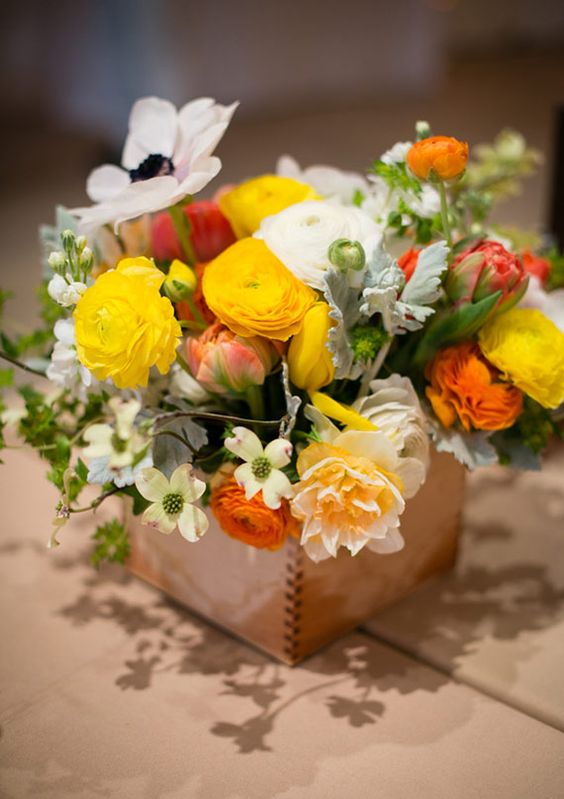 April 11th | Seasonal Arrangement in a Wooden Box
Create an arrangement in a wooden box for your office or Easter table. Flowers that are typically in season at this time include tulips, ranunculus, anemone, lilies and daffodils. The class will be based on the most beautiful flowers available the day of the event; they will be freshly cut from Barb's local greenhouse.
May 18th | DIY Windowsill Herb Garden
Build a DIY Windowsill Herb Garden! Using 4" potted herbs grown locally, you will learn how to create a windowsill herb garden in a wooden planter for your kitchen. Herbs to include red basil, green basil, cilantro, parsley and oregano. You will learn how to plant the herbs as well as care for them. All plants, supplies and containers are provided and you'll go home with a garden of herbs to harvest and add to your favorite dishes.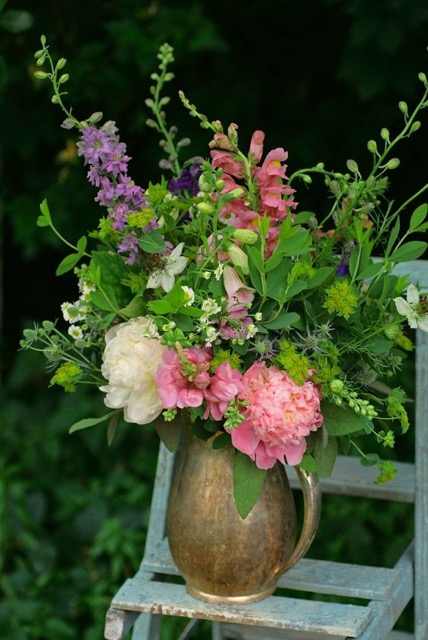 June 6th | Peonies Arrangemnt
Celebrate the start of summer with a floral class that features everyone's favorite flower, peonies! Learn how to create an arrangement in a stylish vase using locally grown, seasonal flowers including peonies, lilies, sweet peas, bachelor buttons and more. You will learn the basic techniques of floral design, color composition and care instructions.
About The Trustees and The KITCHEN
As one of the largest owners of agricultural land and the premier steward of the cultural and natural landscape of Massachusetts, The Trustees extends its leadership to transform the local food system by connecting residents and visitors back to the land and sharing the Commonwealth's collective agrarian heritage through innovative retail and educational experiences at the Boston Public Market in the heart of downtown Boston.
The KITCHEN is a community gathering place, managed by The Trustees, that is restoring the craft of seasonal cooking in Massachusetts, New England, and beyond through hands-on classes and educational experiences that celebrate the farmers and artisans of this region. Partnered with the Boston Public Market, The KITCHEN embraces a whole-food approach to eating and promotes cooking as an essential cornerstone of a sustainable food system.
Join The Trustees and receive 20%-50% off all classes, workshops, and events at The KITCHEN and all Trustees properties.