Location
True Food Kitchen
451 Newport Center Drive
Newport Beach, CA 92660
Description
A FARM-TO-FORK SEASONAL DINNER!
Thursday, March 15th
6:00 - 8:30pm
True Food Kitchen in Newport Beach
Hosted by Farm Fresh To You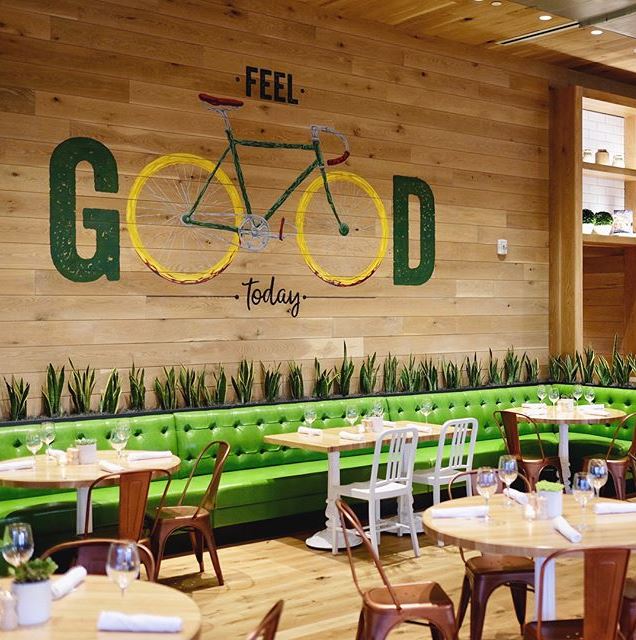 Throughout the meal, you'll hear from Chef Tony Vera and farmer Thaddeus — the people who have grown and crafted the delicious food you will be eating. They will share stories about their inspiration behind making this meal, their passion for sustainable and organic practices and the use of local ingredients.
6:00 - 7:00 pm Reception with Appetizers and wine pairings
7:00 - 8:30 pm Dinner & Dessert, with wine pairings and talks from Farmer and Chef
Menu
Appetizers
Hummus with Greek Salad and Feta
served with farmers market crudité vegetables
Spring Toast
onion spread, grilled Portabella mushrooms, asparagus, squash, bell peppers
Spring Minestrone and Chicken Sausage Soup
Starters
Family-Style Tuscan Kale Salad
lemon, parmesan, bread crumbs
Main Course
Lasagna Bolognese
fennel chicken sausage, mushroom, spinach, lemon ricotta
Grilled Salmon
smoked onion farro, arugula and beet salad, cilantro pumpkin seed pesto
Ancient Grains
miso glazed sweet potatoes, charred onions, snow peas, grilled Portobello, avocado, hemp seeds
Chimichurri Chicken
grilled broccoli and carrots
Dessert
Blood Orange Granita
Chia Seed Pudding

THIS DINNER BENEFITS THE ORANGE COUNTY FOOD BANK
FROM OUR FARM TO YOUR FORK
Thaddeus Barsotti
Farmer, Capay Organic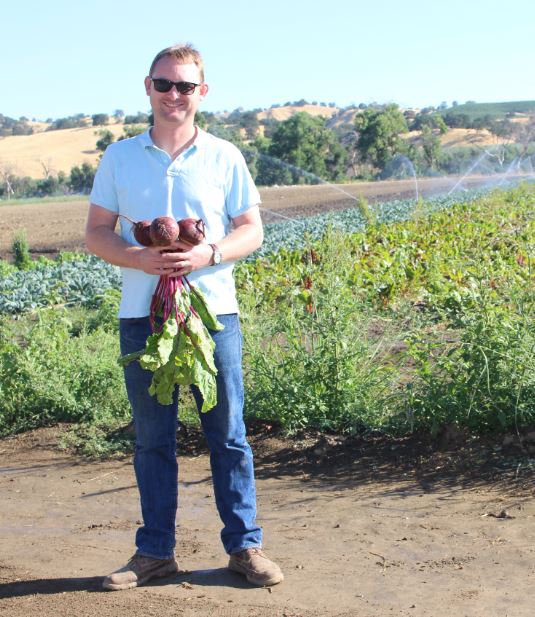 Thaddeus Barsotti, along with his brothers, Noah Barnes and Freeman Barsotti, have made it their mission to transform agriculture in America by connecting local farms and communities in a method that is environmentally and economically stable. They are continuing the food revolution that was started by their parents in 1976 with 20 acres of star thistle and a dream. They are dedicated to growing organic produce with great taste and connecting people with the land that grows their food.
Tony Vera

Executive Chef, True Food Kitchen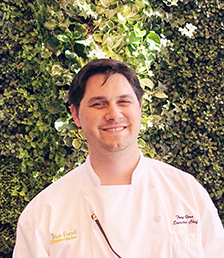 A Southern Californian native, True Food Kitchen Executive Chef Tony Vera began his culinary adventures in a modest way. Starting as a dishwasher for University of Redlands, he quickly moved up the ranks as line cook, before working his way through many kitchen positions. He then graduated from the Art Institute with a Culinary Science degree

Chef Vera came to true food after working for Cheesecake Factory because he loves the culture of the company and enjoys promoting sustainability, and a clean lifestyle which he believes starts with the food we use to nourish our bodies. When he's not at True, you can find him canoeing, practicing his archery or wine tasting.