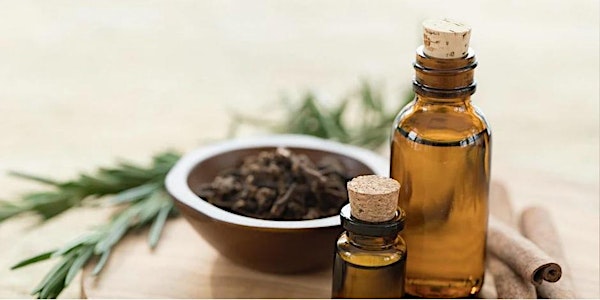 Seasonal Aromatherapy
Learn how aromatherapy can enhance your wellness this winter!
About this event
Aromatherapy can have relaxing, rejuvenating, and medicinal effects. This seasonal aromatherapy classes will focus on the holidays, including how to use essential oils and natural materials in making gifts for ourselves or to give to others.
In the first week, we will discuss ways to utilize essential oils in recipes for lotions, bath salts, body butter, and scrubs. In the second week, we will talk about how to utilize natural materials and make mulling spices together, using materials we will send in the mail for free.
Please note that this is a two-week class! Register for both Tuesday, November 29, and Tuesday, December 6. You will be asked for your mailing address during the checkout process, so that we can send you the free materials for this program.