About this Event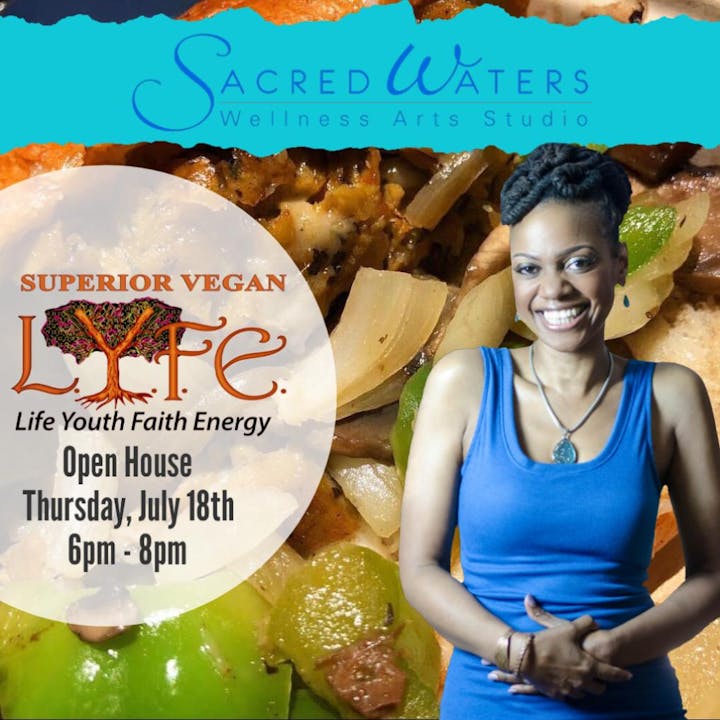 It's that time! 🌞 Summer Open House with a very special guest SUPERIOR VEGAN!
It's going down in #Fayetteville the home of #pinewoodfilmstudios #marvelmovies
Come on out #southatlanta #riverdalega #jonesboroga.
Sacred Waters Wellness Arts Studio.
Special Guest: SUPERIOR VEGAN
YOUR REGISTRATION IS AN ENTRY TO WIN REE MEAL
Superior Vegan 🥙🥦🥬🥥 is serving up the best vegan phillies in the #atlanta and surrounding areas...trust me when I tell you they taste so good you will slap somebody!
🤗🍉
Not only do they make the bomb phillies they make the best natural drinks with all fresh and whole food ingredients.
🤗🥥