Description
Hack for Product-Market Fit & Win Opportunity to Work with Sears*

Who
Startups, developers, students, designers, business strategists -- Sears Holdings Corporation (Sears, Kmart, ShopYourWay.com), one of the largest retailers in the US, wants to innovate, and they're looking for fresh ideas and potential partners to introduce to their national customer base online and at their retail stores.

What
Sears presents their business problems; participants create solutions or expand upon their own existing ones (startups are welcome to work off their exisiting product) over an intense weekend of coding. Sears wants to explore how they can build working relationships and partnerships with the smartest minds in the Northwest.

How
Register as an individual (and form teams) or company. You are welcome to bring friends and colleagues. Create a new project or build on existing products and projects – the code does not need to be fresh and new. You continue to own your code . Participants must only present a working demo of the product to the judges on the final day that applies to one of the challenge categories and integrates a Sears API.

Why
Beyond the obvious top prizes, meet with top execs from Sears Holdings Coporation and demo your product to them. Test your ideas, receive feedback from industry experts, and see if you have what it takes to scale your technology to the next level. Spend a weekend hacking to win money for your ideas. Startups also have the opportunity to pitch their products to the Sears team (three startups currently working with Sears from previous hackathons).* Sears has worked with half a dozen startups and developers to date.
When: July 24-26, 2015, (see below for agenda )
Where: Seattle, WA
Sharing: This is a social event. Feel free to talk about this event using hashtag #SearsDevChallenge
Additional Info:
The Challenges

Path to Purchase
Target Area: Mobile & Social Commerce
Mobile and social continue to revolutionize e-commerce and provide new purchasing channels for consumers. How can Sears lead in these spaces to create unique and powerful experiences for its customers? What tools would empower buyers to discover the products they love and make better purchasing decisions?

Beyond the Buy
Target Area: Post Purchase Support
The sale may end at the checkout screen, but the brand experience does not. How can technology help Sears improve the post-purchase experience and help them to continue to engage with their members in a valuable way? What experience will inspire customers to share the Sears brand with their friends and keep them coming back for more?
Prizes & APIs
Sears Prizes
Company Grand Prize: $10,000*
Cash in on an idea without having to commit to supporting the product full-time.
Opportunity to work with Sears Holdings Coporation on independent projects
* Must be a legally formed company to compete.
Indie Grand Prize: $6,000*
Cash in on an idea without having to commit to supporting the product full-time.
Opportunity to work with Sears Holdings Coporation on independent projects
* May compete as an individual or with a team.
Secondary Prizes: $1,000 x 4
Four prizes of $1K each for runner-ups across all submissions.
All prizes will be awarded based on selection by a panel of judges
Sears APIs
Head to the Sears Developer Site to Explore their APIs: https://developer.sears.com/
Attend the pre-hackathon workshop on June 24 before the hackathon.
Sears has the following API categories for you to use for your app:
Product Search
Product Detail
Top Sellers
Deals
Store Information
Local Inventory
Sign up on the Sears Developer Site now – Register before the hackathon starts to get approval and receive your API key to get started.
Questions? Email apisupport@searshc.com .
Tech Partner APIs & Prizes

Prize: $1,000
For utilizing Apigee 127 to build the best "new" API which mashes up multiple APIs. The new API must use at least one Sears API.
Apigee makes it easy for developers to build and manage APIs to expose data and services using Node.js and Swagger, as well as leverage the power of a Backend-as-a-Service with a noSQL database, analytics, mobile-oriented features such as push notifications, user management and more. Apigee-127 is a toolkit for modeling & building rich, enterprise-class APIs in Node.js on your laptop. The focal point of Apigee-127 is the Swagger 2.0 specification for defining and describing an API model. From the Swagger model you can generate clients, servers and interactive documentation for your API.
Get started at http://developers.apigee.com
For complete information: https://github.com/apigee-127/a127-documentation/wiki

Prize: Craftsman ToolSet
For the best utilization of the Apptentive SDK.
Apptentive is the leading enterprise SaaS platform for mobile customer communications. The company's in-app messages, surveys, and intelligent rating prompts empower brands to build meaningful relationships with their customers, wherever they may be. Integrated into mobile apps including Allrecipes, Concur, Intercontinental Hotels Group, Overstock, and Urbanspoon, Apptentive's software makes it easy for any company with a mobile app to grow retention, boost app store ratings, drive downloads, and earn customer loyalty.
To use the SDK, sign up for the Apptentive 30 day trial at https://be.apptentive.com/register/sign_up
Note: All apps must use a Sears API to be eligible for any technical partner offer.
Agenda
Please feel free to form teams or begin hacking before the start of the event. The Sears team will be available throughout the weekend to discuss your ideas and answer any questions about the APIs.
Startup Hall will be open 24 hours starting Saturday at 9am through Sunday.
Friday, July 24: Hackathon Kickoff (Mandatory)
6:00pm
Registration & Reception
7:00pm
Welcome with Sears
7:10pm
Sears Challenges, APIs, Prizes
7:30pm
Technical Partner APIs and Prizes
8:00pm
Rules & Submissions
8:10pm
Team Formation

Bring your ideas to pitch. 9:00pm
End of Day

Go home and rest.
Saturday, July 25: Hackathon, Day 2
9:00am
Late Registration & Breakfast
11:00am
Morning Check-in
12:00pm
Lunch
3:00pm
Snack
6:00pm
Dinner & Sears Check-in
Sunday, July 26: Hackathon, Day 3
9:00am
Breakfast
12:00pm
Submission Deadline & Lunch
1:00pm
Demos
3:30pm
Judging Deliberation
4:00pm
Award Presentation
4:30pm
End of Day
Submission & Judging
Criteria
Submission & Demo Rules
All submissions must be made on ChallengePost by 12:00pm July 26th or the alternative deadline published on the day.
All submissions must make use of at least one of Sears APIs (excludes Parts Direct API).
All submissions must fit into one of the challenge categories.
All submissions and demos must include a working (coded) prototype (mobile or software application, website, etc.). No slideware permitted.
All submissions must be demoed live to the judge panel between 1pm and 3pm on July 26th.
All submissions must keep to the 3-minute time parameters outlined for demos.
For a full list of rules, please read the SEARS Retail Hackathon Official Rules.
Judging Criteria
The following highlights the key judging criteria for this competition
Audience Engagement
(35%)
How does the user interface inspire engagement?

How does it leverage social elements?

How does it use the mobile device (SMS, MMS, contact list, calendar, etc.) to create appropriate engagement?
How well does the solution meet the different elements of the challenge?

How does the solution make use of the Sears APIs?
How scalable and market-ready is the solution?

How practical is it to execute against in market?

Is there a working prototype?
Is this truly an original solution that would help showcase Sears as an innovator?

Will this create excitement among the shopper community?
Intellectual Property
Participant's Rights to Entries and Intellectual Property:
Participants will retain ownership of any and all code created prior to or at the SEARS Retail Hackathon. Participants also retain the right to continue working on and using their Hackathon ideas and code, and any and all code or ideas created prior to the event.
Sears Rights to Submissions:
Sears Holdings Coporation will have access and use of all ideas generated at the SEARS Retail Hackathon but does not have the right to the code you, your team or company create at the event.
For the full legal language, please read the SEARS Retail Hackathon Official Rules
Community & Tech Partners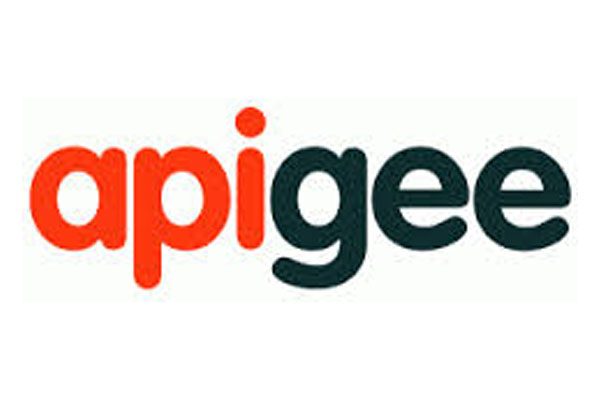 Organizer of SEARS Retail Hackathon (Startup + Dev): $20K + Partnership Opportunities