Description
Congratulations to Sears winners -- Benbria, babiSpace, Fuzz, inSparq, Partpic, Pash, Ziggeo -- and our API partner winners -- Rivet, PAAY, Partpic, kioto.io.
Take Home Cash, Win a Partnership with Sears & Hack for a Weekend

Who
Early-stage Startups or Devs (Android, iOS, etc.) -- Sears Holdings Corporation (Sears, Kmart, ShopYourWay.com), one of the largest retailers in the US, wants to innovate, and they're looking for fresh ideas and potential partners to introduce at their retail stores and to their national customer base.

What
Sears presents their business problems; c
ompanies (startups) and individuals (devs) create solutions or expand upon their own existing ones over an intense weekend of coding (platform agnostic but Android solutions especially welcome).
Early-stage startups and devs can compete to win the top prizes.
Sears wants to discover you or your startup and explore how they can build working relationships and partnerships with the smartest minds on the East Coast.

How
Register as an individual (dev) or company (startup) above. Create a new project or build on existing products and projects – the code does not need to be fresh and new. You keep all intellectual property. Participants must only present a working demo of the product to the judges on the final day that applies to one of the challenge categories and integrates a Sears API.

Why
Beyond the obvious top prizes, meet with top execs from Sears Holdings Coporation and demo your product to them. Test your ideas, receive feedback from industry experts, and see if you have what it takes to scale your technology to the next level. Startup winners have the opportunity to form a partnership with Sears and deliver their products to the brand's vast customer base; devs can cash in their ideas without having to commit to supporting their products full-time.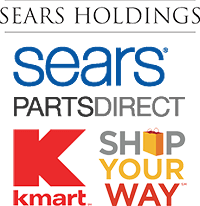 When: June 7-8, 2014, Reception June 5 (see below for agenda)
Where: WeWork Soho Lounge, 154 Grand Street, New York, NY
Transportation: Click Here
Sharing: This is a social event. Feel free to talk about this event using hashtag #SearsDevChallenge
Additional Info:
The Challenges

Ramping up Reviews
Target Area: Ratings and Reviews
Rating and reviews drive customer decisions and purchases every day. How does Sears Holdings Corporation increase the number of reviews on its sites? What is the next evolution of Ratings & Reviews? How can Sears make it easier for customers to get product advice to make informed purchasing decisions?

Building for Baby
Target Area: Baby Category
Sears Holdings Corporation has an incredibly strong lineup of baby products with everything from baby furniture and strollers to health and safety devices to clothes and toys. How could Sears get more customers who are known to shop for baby online and mobile with various retailers, to shop for baby products on sears.com? How can we build more awareness of our great online baby assortment?

Beyond the Buy
Target Area: Post Purchase Support
The sale may end once the customer purchases, but it is just the beginning of the relationship with Sears Holdings Corporation. Regardless of the product purchased, how can technology help Sears give a great post-purchase experience and help them to continue to engage with their members in a valuable way and ultimately, get them to recommend Sears to their friends.

PartsDirect to You
Target Area: Sears PartsDirect
Sears PartsDirect has a catalog of over 7 million replacement parts and accessories including lawn and garden equipment, kitchen appliances, and other household items. How can we use social and/or mobile technology to get people to buy all their replacement parts and accessories from Sears, regardless of whether they bought an appliance directly from a manufacturer or from another retailer? Using this catalog, can you create a digital experience or technology that will help Sears discover and target anyone needing a replacement part or accessory?
Winners, Prizes & APIs
Two tracks for the competition, one for companies (startups) and one for individuals (devs)
Company Winner: Benbria
Benbria is the leading provider of Real-Time Customer Engagement and Customer Notification solutions. For the Sears Hackathon, Benbria focused on ratings and reviews and post purchase support.
Grand Prize: $10K in cash prize and up to $30K in Go To Market budget of cash and resources. Must be incorporated to submit in this track.
Learn about other opportunities from Sears

Holdings Coporation

and the retail industry at large

Chance to learn about your end users and validate your technology, whether through a brand partnered project or in the market
Individual Winner: babiSpace
babiSpace appeals to the hispanic baby market. It incorporates a visually aesthetic and fun approach to product search with enabled spanish translations, social sharing, and lifecycle monitoring.
Grand Prize: $5K in cash

Cash in on an idea without having to commit to supporting the product full-time.

Opportunity to work with Sears Holdings Coporation on independent projects

Meet potential co-founders
Secondary Prize Winners
Fuzz: SocialReview lowers the barrier to reviewing and socializes the review system.
inSparq: A dynamic, engaging, and easy to use experience for creating a baby registry, overhauling an existing user experience that is cumbersome to use.
Pash: We are a social product review app that crowd sources your Facebook friends' opinions on whether or not you should purchase an item.
Partpic: Our app allows customers to take a picture and search for either appliances and their constituent parts or vice versa parts and the appliances that house them.
Ziggeo: A platform for customers to watch and leave video reviews.
$1K each for runner-ups across all submissions.
Sears APIs
Tech Partner APIs & Prizes
Enhance your app and your chance of winning more prizes by working with our Technical Partners!
Note: All apps must use a Sears API to be eligible for any technical partner offer.

Winner: Rivet
Best use of
Apigee
Edge API
Prize: $500
Best use of NodeJS as a proxy on the
Apigee
API
Management platform
Prize: $500
Every app needs its own place in the cloud - use the Apigee Edge API BaaS to store your app's data, and leverage the built-in geolocation and push notification features. Need a robust proxy to other APIs? Build it with NodeJS and deploy it on the Apigee API Management platform.

Dive into more info: https://developers.apigee.com/
Using NodeJS on Apigee Edge: http://apigee.com/docs/api-services/content/overview-nodejs-apigee-edge
Explore APIs from leading providers: https://apigee.com/providers
Get started with an unlimited, free account: https://accounts.apigee.com/accounts/sign_up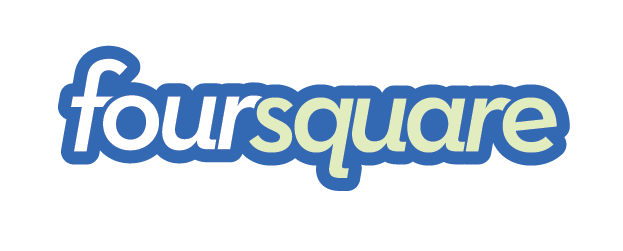 Winner: kioto.io
Best use of the
Foursquare API
Prize: One winning team will get a tour of the Foursquare offices and lunch in Soho. You can also raid our swag closet.
Foursquare helps you keep up and meet up with friends, and discover great places. Our API gives developers access to our database of over 60 million places and all you would ever want to know about these places. Give your app more location context and awareness.
Get started by signing up for a Foursquare account and have a Four Square app (ie to get a Client ID and key) and familiarize yourself with all of their developer information:
Main site: https://developer.foursquare.com/
Getting started guide: https://developer.foursquare.com/start
All endpoints: https://developer.foursquare.com/docs/
No approval process needed for you to get started!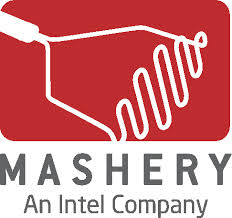 Winner: Partpic
Best hack featuring any
Mashery
API
Prize: Best App built using Mashery API Network gets (Maximim up to 3 team members):
1. SUPABOY Portable Pocket SNES Consoles AND
2. Solar Panel Portable Charger Backup External Battery Packs
Navigate dozens of APIs, including Beats Music, ESPN, Rotten Tomatoes, Hotwire, Edmunds.com, with a single sign-in using the Mashery API Explorer. Hacks built using any API listed in our API Explorer will be eligible for the Mashery prize.
Here are some suggestions on Mashery partners that have APIs that you might want to check out for your Sears app: Beats Music, ESPN, Rotten Tomatoes, Hotwire, Edmunds.com.
Learn more about the Mashery API network at http://developer.mashery.com
And get started here:
List of available APIs - http://developer.mashery.com/apis
Interactive Documentation - http://dev.mashery.com/iodocs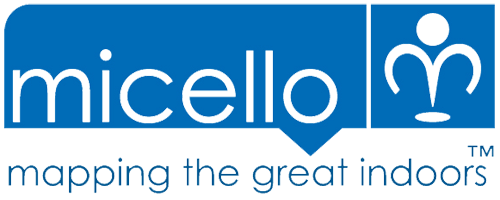 Winner: Rivet & JRod
Best use of the
Micello
maps and SDK
Prizes: $500 check for the first prize, and $250 check for the second prize
Micello provides an Indoor Maps API and for this hackathon is providing access to maps of shopping malls, airports, and specifically, Sears store maps throughout the country.
To get started:
Sign up for the Micello developer program at www.micello.com
Visit www.micello.com/workbench for the quickstart guide and sample code.
MAKE SURE TO USE THE FOLLOWING JS API KEY 711b986b-4ef5-490e-99fd-288f2b4dd967
The onsite support team includes: Ankit Agarwal, and 2 others.

Winner: PAAY
Best use of the
Twilio
API
Prizes: Three $50 Amazon Gift Cards for the winning team
Twilio provides an API communications platform that enables developers to build communications solutions that meet their specific needs. Whether integrating voice, messaging or VoIP capabilities into a web or mobile app or building a complete call center, Twilio removes traditional obstacles to creating effective communications experiences.
Find additional documentation and how to get started here:
https://www.twilio.com/docs/api
https://www.twilio.com/docs
Non-Prize Tech Partner Services

Amazon Web Services
We invite you to claim your AWS Promotional credit code at the link below through June 9, 2014. AWS Promotional Credit is good for $100 worth of AWS services until June 30, 2015.
http://aws.amazon.com/activate/event/searschallenge/
Before you get started:
If you have any questions please email awsstartups@amazon.com
Agenda
Thursday, June 5: Retail Innovation Reception
7:00pm-9:00pm
Meet fellow retail innovators at this optional
networking event
sponsored by Sears.
Friday, June 6: Sears Office Hours (Companies)
9:00am-5:00pm
Optional office hours will be conducted every 30 minutes. Sign-up link will be emailed to attendees in the company track.
Saturday, June 7
: Hackathon, Day 1
9:00am
Registration & Breakfast
10:00am
Welcome
10:15am
Sears Challenges, APIs, Prizes
11:00am
Technical Partner APIs and Prizes
12:00am
Team Formation
12:30pm
Lunch
1:00pm
Coding Begins
3:00pm
Snack
5:00pm
Dinner & Sears Check-in
6:00pm
Code
WeWork will be open all night Saturday and into Sunday, so participants are welcome to code all night long.
Sunday June 8: Hackathon, Day 2
9:00am
Breakfast
10:00am
Housekeeping
12:00pm
Lunch
3:00pm
Submission Deadline
4:00pm
Demos, Individual (Developer) Track
5:15pm
Break
5:30pm
Demos, Company (Startup) Track
7:30pm
Dinner & Judging Deliberation
8:00pm
Award Presentation
9:00pm
End of Day
Submission & Judging Criteria
Submission Rules
All submissions must be made by 3:00pm June 8th or the alternative deadline published on the day: http://goo.gl/fk20zN
All submissions must make use of at least one of Sears APIs.
All submissions must fit into one of the challenge categories.

All submissions in the company track must be made by incorporated companies. Non-incorporated startups may submit under the individual (developer) track.

All submissions and demos must include a working prototype.

All demos must keep to the time parameters outlined.

No slideware permitted.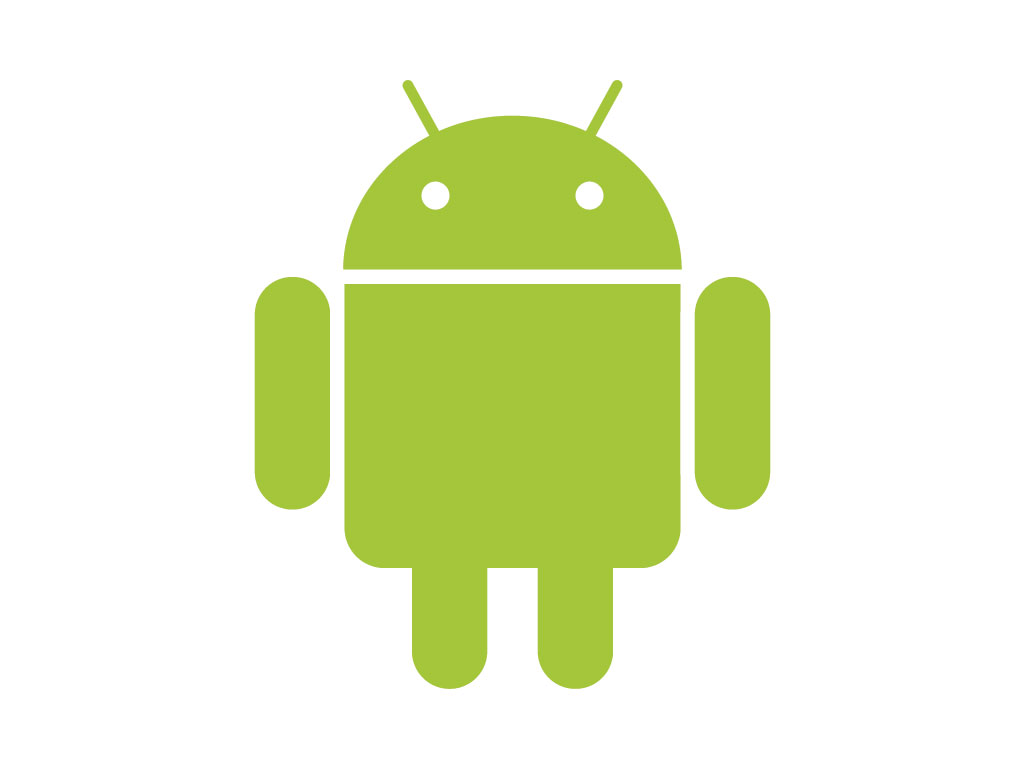 Platform Agnostic
-- But we'd love to see more Android applications.
Note: platform will not be included in judging criteria.
For a full list of rules, please read the SEARS Startup & Dev Challenge Official Rules.
Judging Criteria
The following highlights the key judging criteria for each of the two different tracks.
Note for Sears: While based on the same fundamental principles, they are slightly different because the outcomes we are looking for are different. For the individual (dev) track we want the best possible viable ideas but do not need it to be technically scalable because it will ultimately be built by either Sears or a third-party agency. For the company (startup) track we want to identify a future partner we can work with to get a great idea and technology into market which is why there is additional emphasis on the 'partnership-ready' piece
Companies
Challenge
(25%)
How well does the solution meet the different elements of the challenge?

How practical is it to execute against in market?
Technical
(25%)
How market-ready is the solution?

Is there a working prototype?

All company winners will be required to undergo a technical code review (this will be defined) before the awarding of the prize
Social
(12.5%)
To what extent is social sharing built into the experience?

How well does it drive awareness through online sharing among members?
Originality
(25%)
Is this truly an original solution that would help showcase Sears as an Innovator?

Will this create excitement among the shopper community?
Partnership Ready
(12.5%)
Does the company have any experience of working with a brand?

Is the team partnership-ready in terms of people, commitment and resources?
Individuals
Challenge
(25%)
How well does the solution meet the different elements of the challenge?

How practical is it to execute against?
Technical
(25%)
How well did you leverage and implement the available APIs?

Is there a working prototype?
User Experience
(12.5%)
How well did you use technology to create a genuinely new experience that adds value to the user contributing to Sears' goal to "serve, delight and engage our members?"

How good was the user interaction design?
Social
(25%)
To what extent is social sharing built into the experience?

How well does it drive awareness through online sharing among members?
Originality
(12.5%)
Is this truly an original idea that Sears has not tried before

Will this create excitement among the shopper community?
IP Protection
Participant's Rights to Entries and IP:
Participants will retain ownership of any and all code created prior to or at the SEARS Startup & Dev Challenge. Participants also retain the right to continue working on and using their Challenge ideas and codes, and any and all codes or ideas created prior to the event.
Brand Rights:
Sears Holdings Coporation will have access and use of all ideas generated at the SEARS Startup & Dev Challenge but do not have the right to code you, your team or company create at the event.
For the full legal language, please read the SEARS Startup & Dev Challenge Official Rules.
Community & Tech
Partners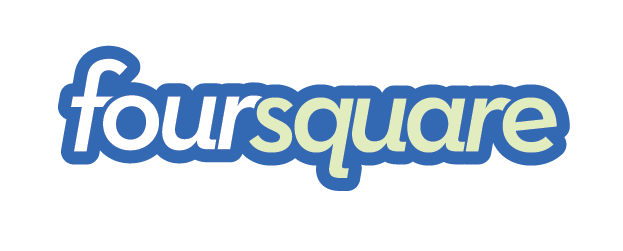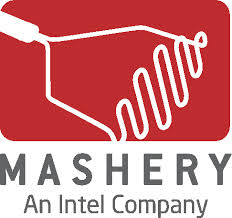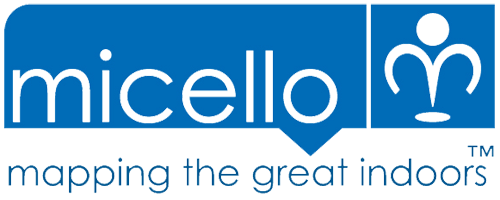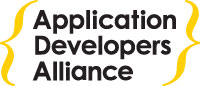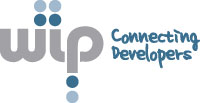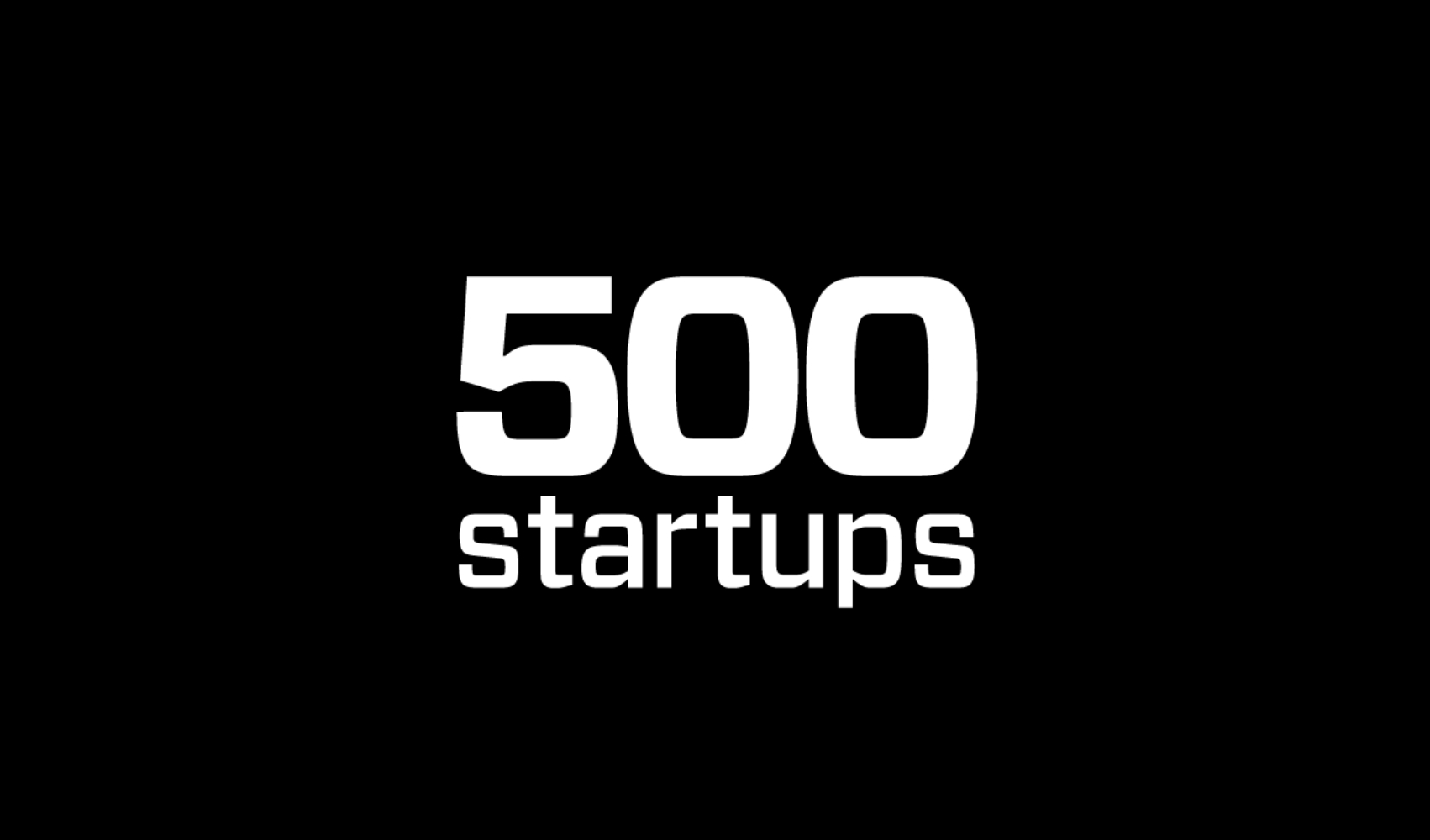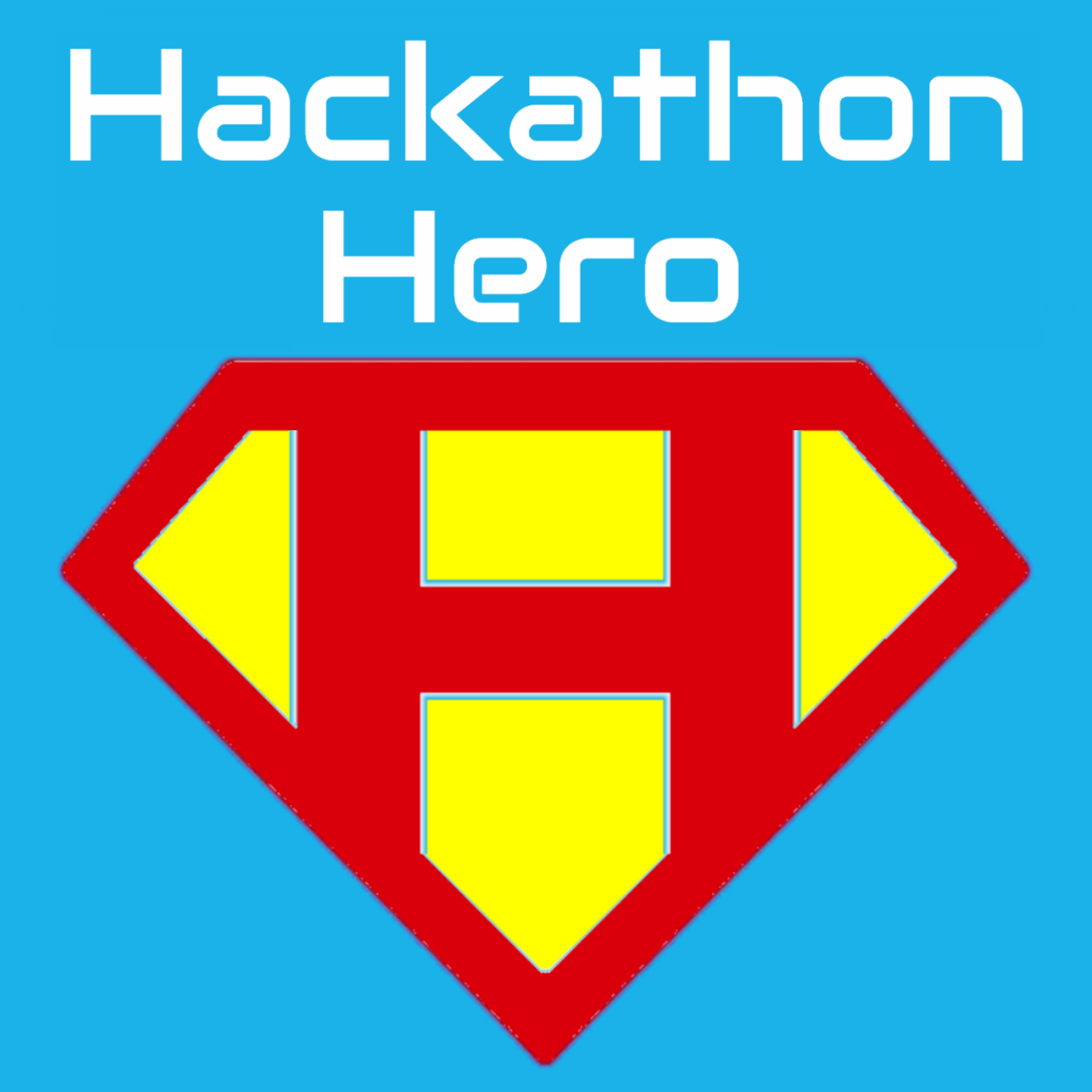 Organizer of SEARS Retail Hackathon: $50K in Prizes