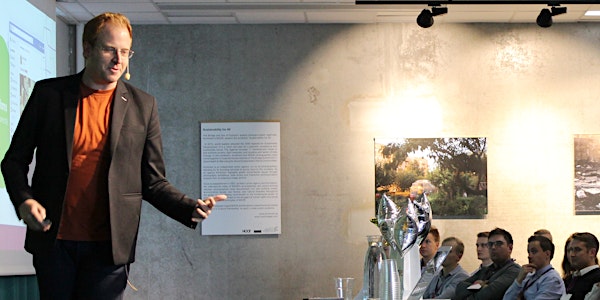 SearchStars Malmö 2019: Search Marketing Conference
Location
STUDIO
Nordenskiöldsgatan 24
211 19 Malmö
Sweden
Description
Welcome to SearchStars - Swedens Largest Conference in Search Marketing!



The Conference

We are really proud to present the third edition of SearchStars, a day filled with the stuff we love the most - Search Engine Optimization. Our esteemed expert speakers come from all over the world, with a mission to inspire and to share their knowledge. If you want to level up your Search Marketing skills - this is the place to be!


The Speakers of 2019

Simo Ahava

8-bit-sheep Partner and co-founder

Ela Celebi

Nespresso E-commerce Analyst

James Finlayson

Verve Search Head of Innovation

Kristoffer Yi Fredriksson

24HR Concept Developer

Reggie Gudmundsson

Aftonbladet SEO Manager

Anders Hjorth

Innovell Digital Marketing Strategist

Judith Lewis

DeCabbit Consultancy Founder

Jill Quick

The Coloring in Department Co Founder

Taylor Ryan

Valuer.ai CMO

Becky Simms

Reflect Digital Founder and CEO

Martin Splitt

Google Developer Advocate, Webmaster Trends Analyst Team
The Ticket Types
All of our ticket types include Swedish Fika in the morning and in the afternoon, a tasty lunch and free access to coffee, fruit, and snacks during the day. In addition to all of this greatness, you get a drink ticket to the after-party and snacks. It doesn't get better than this!
SOLD OUT! Limited Edition - first in line gets the best price - save 1000 SEK - 50 tickets available
Early Bird - starts selling as soon as Super Early Bird's sold out
Regular Conference Ticket - starts selling as soon as Early Bird's sold out
Group Tickets - contact us for group deals if you are three or more that will be attending.


The Venue
Once again you will find us in the great venue STUDIO, situated within walking distance from Malmö Central Station.


How to get here
Malmö has its own airport called Sturup, and Copenhagen Airport is situated just 20 minutes by train from here with trains departing 24-7. So it will be super-easy to get here!


Where to stay
We have a great hotel deal with the super nice Best Western Noble House in the very heart of Malmö. Once you've purchased your ticket you will get a link where you can make your reservation!
Refunds
If you're not able to attend you have the possibility to pass on the ticket to someone else.
We are really excited to present all of the greatness that will take place on the 10th of October in Malmö - be sure to get your ticket in time!