Description
lacpug meets are now made possible by

Next lacpug Meet is Wednesday, November 28 , 2018
beginning at 6:45PM


Join us Wednesday November 28, for the next lacpug Meet.

We welcome Nicholas D. Johnson and Will Merrick, editors of the critically acclaimed thriller, Searching. Searching takes place almost entirely on smartphone and laptop screens and Will and Nick will discuss their unique workflow with USC Professor and editor Norman Hollyn.
We also welcome Luma Touch who will show us their much talked about and powerful muli-track video editor LumaFusion for IOS.

Plus: Are the new Apple Mac Minis and Blackmagic eGPU Pros ready for pro use? Michael Kammes will show us, and yes we will have the new Mac Mini and Blackmagic eGPU Pro in person.
Plus Stump the Gurus, World Famous Raffle.

---
NOTE: lacpug generally meets every 4th Wednesday of the Month. Meetings are open to public and ALL, beginning through advanced Digital Story Tellers are welcome.
Digital projection made possible through the generous sponsorship of Adobe Systems, DVCreators, DigitalFilm Tree, OWC, VES and members like you.
lacpug meetings are presented in association with the Barnsdall Gallery Theater, a facility of the City of Los Angeles Department of Cultural Affairs.
---
Agenda (subject to change and availability)
6:45- 7:15PM - Stump The Gurus
Join Gurus Patrick Southern, Michael Kammes and the always popular TBA as they will attempt to answer all of your questions and solve all of your problems concerning Resolve and FCPX, Avid, Premiere Pro and anything else you can think of. If they can't solve your problem or answer your question, then you go home with a problem, but you still got out of the house, so that's not a bad thing.

7:20PM - 7:50PM - LumaFusion for IOS - Terri Morgan
LumaFusion is an iOS editing app designed specifically for mobile filmmakers, journalists, YouTube Creators and anyone looking to create better video using mobile devices and gear. Tapping into decades of experience as editors and remembering all that was painful about traditional editing workflows, Luma Touch has developed an app featuring the most professional video editing features available on iOS, and highly focused on creating the best possible user experience on an iOS device.
About Terri Morgan
Terri brings over 30 years of experience from the video industry to her passion for user experience and design. In 1988 Terri helped usher in the era of non-linear editing as a video editor at Alpha Cine Labs in Seattle. In 1995 she joined Lightworks in London, and became a Product Specialist, creating a powerful, multi-track editing system. In 2000, she founded a video editing and consulting business providing design and testing for Fast Multimedia and Pinnacle Systems. In 2007, Terri joined Avid as a Principal Product Designer where she led the product management and design of Pinnacle Studio for iPad and was honored with the Avid Achievement Award. Terri has received multiple awards for her editing work, including 3 Telly awards. She earned her BA in Visual Communications at The Evergreen State College, and her Professional Certificate in Human Centered Design and Engineering at the University of Washington.


7:55PM - 8:30PM - 7:55PM - 8:30PM - Are the new Apple Mac Minis and Blackmagic eGPUs ready for pro use? - Michael Kammes
Apple has a new Mac Mini and Blackmagic has a new eGPU Pro. Are these systems fast enough when combined to run FCPX, Premiere Pro, Avid, or Resolve? Do these two new tools together make your workstation obsolete? Is it time to upgrade? Michael will share the speeds and feeds and real world tests of these two new updates.


About Michael Kammes
Michael Kammes is the Director of Technology at Key Code Media. He works on the technical, consulting, and demonstration side of post-production, and has been a keynote speaker at colleges, conventions, technology retreats, and symposiums. In his current role, he consults on the latest in technology and best practices in the digital media creation space. Michael has been involved in the design and build of thousands of NLE systems and facility integrations. Michael has also worked extensively in the post audio realm, serving as a Dialogue Editor, SFX Editor, ADR Recordist & Editor, Re-Recording Mixer and Supervising Sound Editor on dozens of film, television, and internet-based projects.
Michael also produces and hosts the technology series "5 THINGS", which aims to demystify and simplify film, tv, and media technology, now in its third season.
8:30PM- 8:50PM - Break
This is the most important part of the show. It's networking time. This is a great opportunity to not only ask questions and get problems solved, but to meet people that just might change your life. Edit5 Consoles will be in lobby showing off Editing tables and chairs. Get to the Gallery early for this show. Snack bar may be be open for sodas, water, wine, chips and beer but I never know so eat before you arrive.


8:55PM - 9:55PM - Editing "Searching" - Nick Johnson, Will Merrick, Norm Hollyn
Searching takes place almost entirely on smartphone and laptop screens and editors Will Merrick and Nick Johnson will discuss their unique workflow with USC Professor and editor Norman Hollyn.



About Nick Johnson
Nick graduated from USC in 2013, and, in addition to cutting content for companies including Buzzfeed, The US Olympic Committee, and TBS, he's edited five feature films. The most recent film he cut, SEARCHING, won the NEXT Audience Award and the Alfred P. Sloan Prize at the 2018 Sundance Film Festival, and was described by IndieWire as "a true storytelling feat, married with sharp editing that makes the entire effort not only seamless, but also wholly intuitive."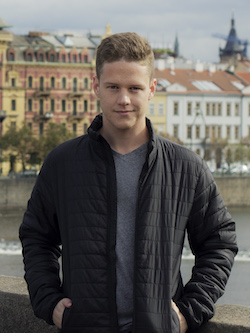 About Will Merrick
Will graduated from USC's Cinema School in 2015. While in college he edited a Google spot that led to commercial work with Tinder, Make-a-Wish, and the Drone Racing League. SEARCHING, his first feature, won the NEXT Audience Award and Alfred P. Sloan Prize at Sundance, with Variety and Hollywood Reporter reviews citing the innovative editing. It was acquired by Sony Pictures and released in 2018.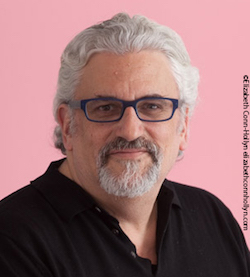 About Norman Hollyn
Norman Hollyn has been described as a thought leader around issues in both the old and new media worlds. He is a long-time film, television and music editor (his last film was SHOT, with Noah Wyle), a Full Professor at USC's School of Cinematic Arts, and is the Inaugural Holder of the Michael Kahn Endowed Chair. He is a member of AMPAS, ACE, IATSE, and is Past-President of UFVA, the largest association of production-based cinema university professors
He is a frequently published magazine and book author, created the first aesthetics-based course for lynda.com, and is a frequent speaker at conferences and conventions such as NAB, HPA, CILECT (an association of the top film schools around the world), and EditFest, as well as in countries such as China, Japan, Germany, Brazil, Mexico, Jordan, Malaysia, and Israel. He teaches international workshops and sits on Advisory Boards for New Media and education companies and has lectured on storytelling for many private companies.
He specializes in curriculum design and has worked with international institutions to build or redesign their media programs. He is presently helping to build a new program in Emerging Media Arts at the University of Nebraska, and for New Media programs internationally. In addition he is advising companies in Artificial Intelligence and Machine Learning in the Media and Entertainment worlds.
10:0PM - World Famous Raffle
---