Search + Social: How Social Media Can Impact Search Results & Traffic
Description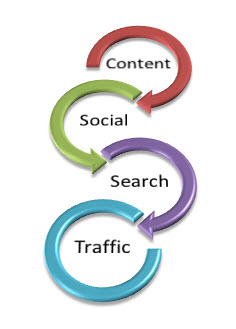 Search engine optimization is not something social media marketers and content creators can afford to ignore! In this panel discussion, we'll learn about the expanding integration between the worlds of SEO and social media. Our panel will address key questions, including:
What is SEO?
How does social media impact SEO?
How can I use SEO best practices in my blogging and social media efforts?
Join us at Luna Lounge on Gravois in the historic Bevo Mill district.
Thursday, August 30, 2012 at 6:00 p.m.
Our Panelists
Moderated by Erin Moloney, Perficient, Inc. -
@ErinE

Please submit additional questions for our panelists using the hashtag #SMCSTL or the SMCSTL Facebook page.