Description
Please join The Search Inside Yourself Leadership Institute, OnBeing Mindful and LEVEL THREE at Aventura Mall in Miami for two days of personal and professional development focused on building healthy mental habits for sustained high performance and wellbeing. Developed at Google and based on neuroscience research, the Search Inside Yourself program (SIY) teaches attention and mindfulness techniques that build the core skills for effective leadership.
We help professionals at all levels adapt, management teams evolve and leaders optimize their impact and influence.
Give us your attention for a few days, and we'll show you how to focus it for the rest of your life.
Curriculum
The SIY program begins with a highly interactive two-day in-person course, followed by four weeks of individual and peer-to-peer practices, and concludes with a webinar. The program curriculum brings together mindfulness, neuroscience, leadership training, and emotional intelligence.
We've implemented the SIY program in dozens of organizations across industries and around the world using highly practical and scientifically proven methods of mental conditioning and attention training that improve overall emotional intelligence and wellbeing, resilience, creativity, communication, productivity and personal and organizational leadership.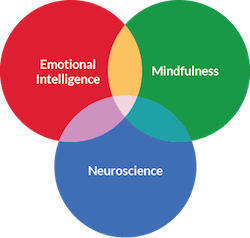 Program Design
The highly interactive and experiential program includes the following core components:
Overview of the neuroscience of emotion, perception and behavior change

Definition of emotional intelligence and its personal and professional benefits

Attention training to enable greater emotional intelligence, including self-awareness, self-mastery, motivation, and connection with self and others

Principles and practices for developing healthy mental habits that accelerate wellbeing, including effective listening, generosity, empathy, communication, and social skills

Mindfulness and reflection practices that support happiness, thriving and overall well being

Exercises include attention training practice, dyad conversations, journaling, walking, and group conversations
Outcomes
Whether you are coming for personal or professional development or to check out the SIY program for your organization, you will foundational skills to:
Enhance mental fitness and clarity

Develop agile and adaptive mindsets

Reduce stress responses and increase resilience

Develop greater self-awareness and emotional regulation

Improve communication and decision-making skills

Develop greater emotional intelligence

Experience greater overall wellbeing, thrive!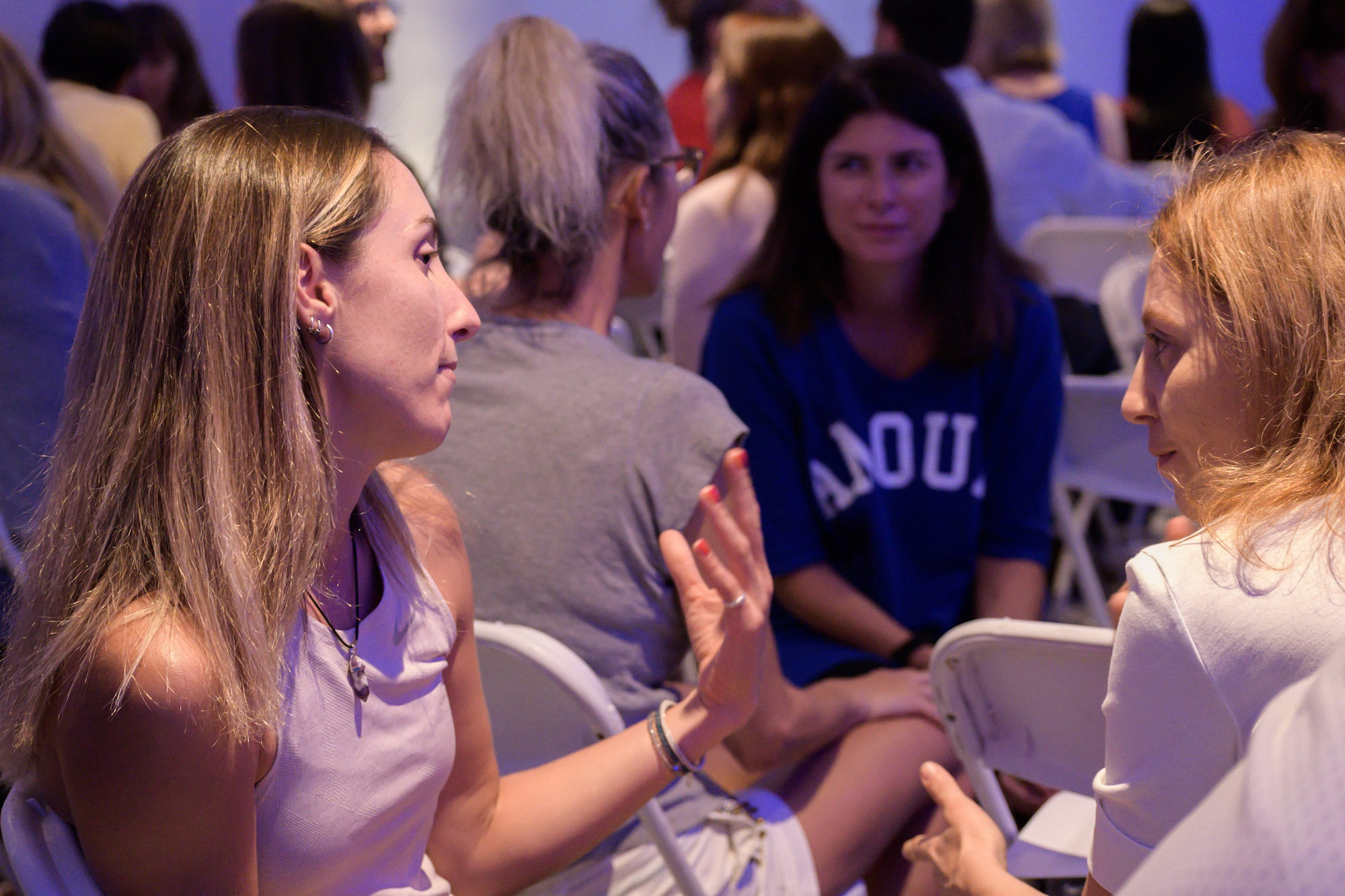 Who should attend
This program is designed for both individuals and organizations who wish to build greater emotional intelligence and leadership capabilities. We welcome individuals, groups, teams, and organizations from both the public and private sectors.
Surveys from our program participants reveal that following the program, 89 percent of participants felt a better ability to reduce stress, 85 percent reported better clarity of mind, and 85 percent noticed an enhanced connection to others.
Coaching credit
Search Inside Yourself is now approved by the International Coaching Federation. Coaches receive 13.5 Continuing Coaching Education credits when attending the SIY program.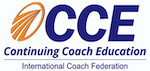 Logistics:
The program begins at 9 am and ends at 5 pm both days.

A healthy lunch will be provided.

We believe in radical generosity. When you purchase a ticket to attend, you are supporting scholarships for individuals who cannot afford the full price of a ticket. Please note that scholarships do not include travel and accommodation costs associated with the program. Scholarship applications will be open while spots are available. Please apply here



Program outline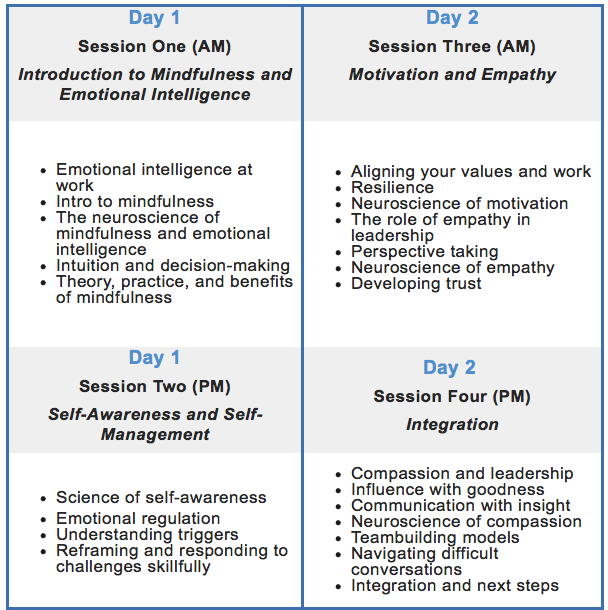 The Venue
Located at the Aventura Mall, LEVEL THREE is a unique destination that was conceived to create an exclusive contemporary venue, a unique alluring destination developed by Turnberry - one of the premier real estate development companies - LEVEL THREE leverages a heritage of extraordinary quality and attention to detail which makes it the ideal venue to host the first edition of the SIY program in Miami.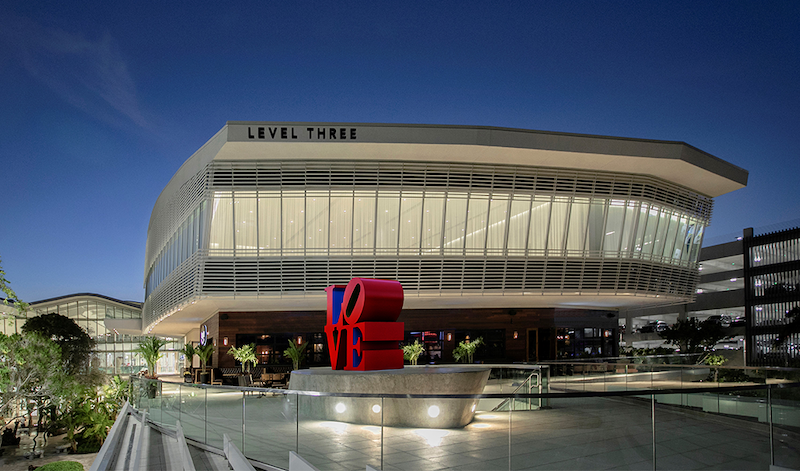 Your Teachers
SIY Certified Teacher - Rafael Puebla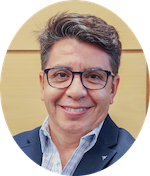 Rafael combines 25 years of international corporate experience and mindfulness practice. He has held leadership positions at Fortune 100 companies such as Mastercard and American Express, and he is a Certified Mindfulness-based Emotional Intelligence Teacher from the Search Inside Yourself Leadership Institute.
In November 2017, he founded OnBeing Mindful a leadership training and executive coaching firm with a clear purpose: Working with organizations to create more mindful and compassionate workplaces. Places, where people can operate with a deep sense of purpose and meaning, where the results are achieved with enthusiasm and work, is a real source of personal fulfillment.
SIY Certified Teacher - Luis Gil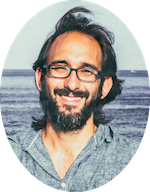 Luis is a mindfulness instructor with over a decade of experience practicing and teaching at centers and organizations all over North America.
He has trained and worked extensively with the community of Zen Master Thich Nhat Hanh, organizing and leading gathering and retreats in the US and Latin America. At corporate settings, he has led groups ranging from a handful to a hundred at organizations including Salesforce, Columbia University, Coach, BX+ Bank (Mexico), Universidad Iberoamericana (Mexico) and HP (Costa Rica), among others.
Refund Policy
If you're unable to attend a program that you've registered and paid for, there are a couple of options:
Transfer to another participant: Tickets are fully transferable to another person at any time. Contact rafael@onbeingconsulting.com to give us the name and email of the attendee in your place.

Full or partial refund: You are eligible for a full refund until three weeks prior to the event. If you cancel between one to three weeks before the program, you can receive a refund less a 25% processing fee. If you cancel within 1 week of the program you are not eligible for a refund.
Unfortunately, registrations are not transferable between programs and we are unable to provide credit for future programs. Refunds will be issued through Eventbrite and processed within 15 days of notification of cancellation.
Program Cancellation Policy
While we aim to offer all of our programs, sometimes circumstances occur that are outside of our control. Programs may be canceled at the discretion of the organizer up to 4 weeks prior to the program, and in the case of cancellation, participants will receive a full refund within 15 days of notification of cancellation. OnBeing Mindful is unable to reimburse you for any costs you may have incurred associated with program attendance, such as accommodation and transport costs.