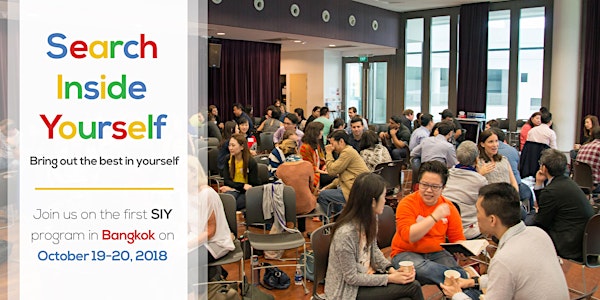 Search Inside Yourself Mindfulness-Based Leadership Program in Bangkok
When and where
Location
Swissôtel Le Concorde Bangkok, at Le Lotus 1 meeting room on 2nd Floor 204 RACHADAPISEK ROAD, HUAY KWANG BANGKOK, 10320 Thailand
Description
Search Inside Yourself (SIY) is a public two-day workshop that was created and developed at Google and is now coming to Bangkok. Based on the latest neuroscience research, this mindful leadership program will help people develop leadership and emotional intelligence skills needed to intensify focus, manage stress, harness creativity and improve resilience. It has helped professionals at all levels adapt, management teams evolve and leaders optimize their impact and influence in more than 100 cities around the world since 2012.
As a result, people from all walks of life are gaining better self-awareness, improving communication skills and leading with compassion. It all adds up to a greater well-being and happiness.
Thailand Coaching Institute (TCI) in partnership with the Search Inside Yourself Leadership Institute (SIYLI) is introducing this global leadership and emotional intelligence training program most popular in the Silicon Valley to Thailand for the first time this year. The program will be conducted on October 19-20 in English – with live Thai translation provided.
Key Benefits
SIY program has a proven track record of benefits. Study shows 91% of participants enhanced their clarity of mind; 89% improved their ability to reduce stress; and 85% had an increased ability to connect with others. For more research-based results of this program, click here.
Whether you are coming for personal or professional development or to check out the SIY program for your organization, you will learn foundational skills to:
Enhance focus and creativity

Develop agile and adaptive mindsets to changes

Reduce stress responses

Increase resilience

Develop greater self-awareness

Enhance emotional regulation

Improve communication skills

Develop better decision-making skills and leadership

Boost individual and team's performance, and increase collaboration

Increase personal empathy and overall well-being

Motivate people to drive results and overcome challenges while remaining calm

For professional coaches, Search Inside Yourself is now approved by the International Coaching Federation (ICF). Coaches receive 12.33 Continuing Coaching Education credits when attending SIY!
In addition, this October program in Bangkok is a public program with both domestic and international audience from around the world. It's a wonderful opportunity for your organization to make connections with new friends and business contacts across professions, industries and countries!
Curriculum

This workshop is concentrated on building your emotional intelligence skill set, by cultivating mindfulness – the foundation of self-awareness and all social skills – and integrating the neuroscience evidence to help you thrive in your professional and personal life.


How the program works:
The month-long SIY program begins with a highly interactive 2-day in-person program, followed by a 4-week online material as we explore mindfulness and emotional intelligence for inspiring wellbeing, collaboration and high performance. The course concludes with a webinar.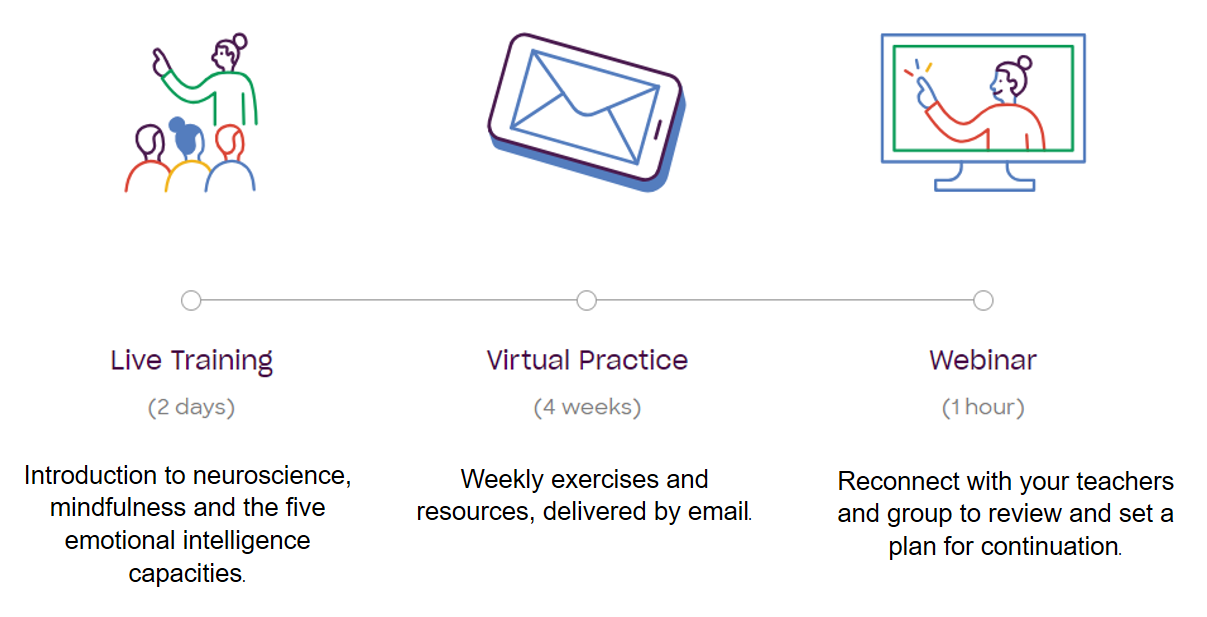 Facilitators
An SIY public program is hosted by 2 experienced facilitators certified by SIYLI. For this Bangkok program, the facilitators are: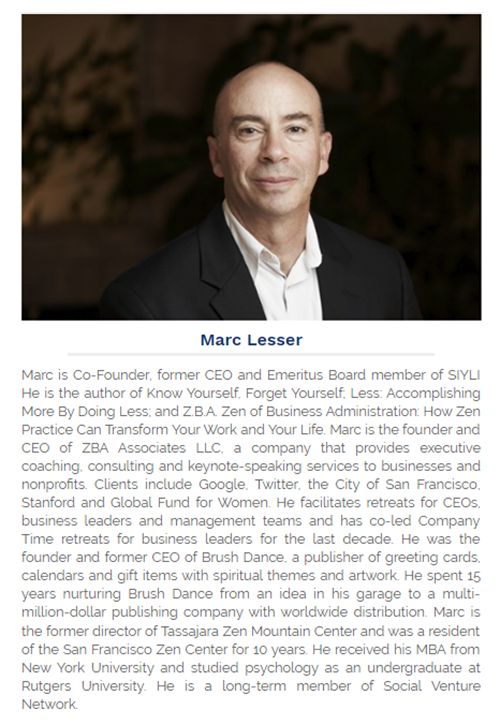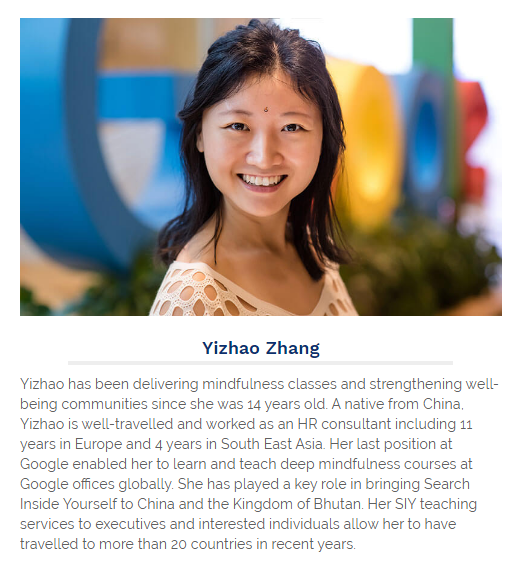 Program Outline
Our highly interactive 2-day program is approximately 1/3 content and 2/3 experiential.
Here is what each day will look like: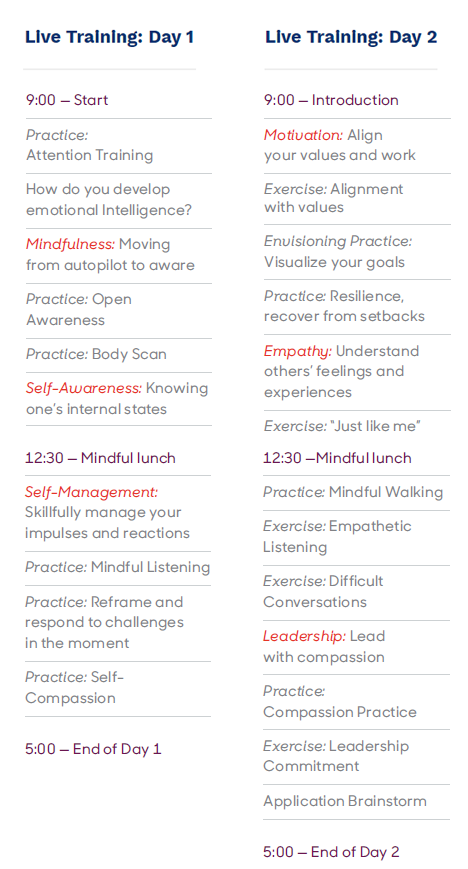 Registration Now Open!
Register now for the upcoming 19-20 October SIY program in Bangkok to save more! We have different time-tiered ticket prices shown in the table below:

*Note: Prices of tickets sold on EventBrite and other payment websites are subject to additional fees charged by the payment service providers.
These prices include:
Program attendance

Course materials

Follow-up exercises

Lunch, 2 coffee break snacks and refreshments

Live Thai translation service (if applicable)

Plus! An opportunity to network and build connections with professionals from different walks of life from around the world
Group Tickets for Companies/Organizations
Local organizations in Thailand wishing to send their professionals for group ticket prices please contact us directly for payment details at project@coachthai.com, or contact Khun Bhusaba at +66 89 495 9162.
Bank Transfer Payment
Individuals wishing to pay by bank transfer please contact Khun Bos
Mobile: +66 62 878 8103
Email: satak@coachthai.com

Line ID: bosfrsot
Cancellation Policy
If you're unable to attend a program that you've registered and paid for, there are a couple of options:
Transfer to another participant: Tickets are fully transferable to another person at any time. Contact SIY@latchmeregroup.com to give us the name and email of the attendee in your place. Unfortunately, registrations are not transferable between programs and we are unable to provide credit for future programs.

Partial refund: In the only cases of medical reasons with proof of hospitalization, you are eligible for a partial refund less a 10% processing fee until three weeks prior to the event, and a refund less a 25% processing fee between one to three weeks before the program. If you cancel within 1 week of the program you are not eligible for a refund. Refunds will be issued through Eventbrite and processed within 15 days of notification of cancellation.
About Search Inside Yourself Leadership Institute (SIYLI)
SIYLI is a not-for-profit organization that offers programs which train business leaders to be mindful and emotionally intelligent at work. Blending cutting edge science with mindfulness practices, the Search Inside Yourself course gives people the skills to be more effective and happier at the office and in their lives. For more information about SIYLI, visit https://siyli.org.
About Organizer: Thailand Coaching Institute (TCI)
Thailand Coaching Institute (TCI) is a Bangkok based coaching and leadership development institute. We are dedicated to promoting and enabling the use of coaching throughout Thailand. Our mission is to help the people of Thailand understand and use coaching in their personal and professional lives, so that they can reach their dreams, be inspired, and succeed in their goals, whatever they may be. With a team of experienced coaches and trainers, the Thailand Coaching Institute is dedicated to being the premier source for coaching excellence. Visit us at www.coachthai.com.
For inquiries about SIY program in Bangkok, contact project@coachthai.com.