Description
How do the best leaders manage change, stay resilient, and inspire growth?
Developed at Google by leading experts in neuroscience, business, and psychology, we teach you the practical mindful leadership and emotional intelligence tools to bring out your best.
What began as a mindful leadership initiative within Google has spread to over 30 countries and 100 cities around the world.
Our training has been proven to: reduce stress, improve focus, raise peak performance, and improve interpersonal relationships.
Backed by world experts in neuroscience, mindfulness and emotional intelligence, Search Inside Yourself has already changed thousands of lives.

Search Inside Yourself was developed inside Google. Now, it's available to everyone. Looking to sustain excellent performance or tap into outstanding collaboration? We help people develop the leadership and emotional intelligence skills needed to intensify focus, manage stress, harness creativity and improve resilience. As a result, people from all walks of life are gaining better self-awareness, improving communication skills and leading with compassion. It all adds up to a greater well-being and happiness.
Feedback from SIY participants shows dramatic results.
89% Felt a better ability to reduce stress.
91% Reported better clarity of mind.
85% Noticed enhanced connection to others.
Join us for a highly interactive two-day program followed by a four-week online journey as we explore mindfulness and emotional intelligence for inspiring well-being, collaboration and high performance.
Outcomes
Whether you are coming for personal or professional development or to check out the SIY program for your organization, you will learn foundational skills to:
Enhance mental fitness and clarity

Develop agile and adaptive mindsets

Reduce stress responses

Increase resilience

Improve access to creativity

Develop greater self-awareness

Enhance emotion regulation

Improve communication skills

Develop better decision-making skills

Develop greater emotional intelligence

Experience greater overall wellbeing, thrive!
The SIY curriculum includes:
Neuroscience

Mindfulness

Emotional Intelligence

Leadership
We've implemented our programs in dozens of organizations across industries and around the world using highly practical and scientifically proven methods of mental conditioning and attention training that improve overall emotional intelligence and wellbeing, resilience, creativity, communication, productivity and personal and organizational leadership.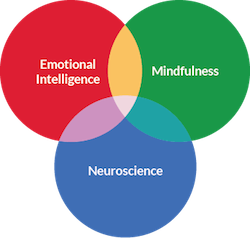 Program Design
Everyone has the capacity to develop and increase wellbeing because wellbeing is a skill, and all skills are trainable.
The highly interactive and experiential program includes the following core components:
Overview of the neuroscience of emotion, perception and behavior change

Definition of emotional intelligence and its personal and professional benefits

Attention training to enable greater emotional intelligence, including self-awareness, self-mastery, motivation and connection with self and others

Principles and practices for developing healthy mental habits that accelerate wellbeing, including effective listening, generosity, empathy, communication and social skills

Mindfulness and reflection practices that support happiness, thriving and overall wellbeing

Exercises include attention training practice, dyad conversations, writing, walking and group conversations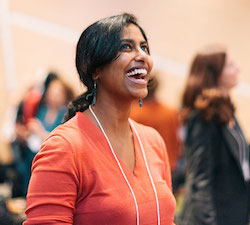 Logistics
The program begins at 9am and ends at 5pm both days.

A healthy lunch will be provided.

Connected Business and SIYLI believe in radical generosity. When you purchase a ticket to attend, you are supporting scholarships for individuals who cannot afford the full price of a ticket. Scholarship or reduced price applications will be open while spots are available. Please apply here.

If you have any problems paying online, please just email contact@connected-b.com.
Teachers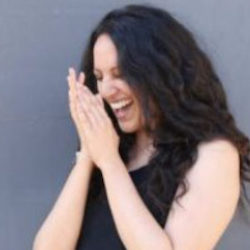 Mounira Latrache is founder and CEO of Connected Business, a company that focusses on supporting business people to bring compassion and mindfulness into their work life. Mounira brings 15+ years of leadership experience at international brands like Google, Red Bull and BMW. Next to heading PR for YouTube DACH and later heading the YouTube Space she was one of the pioneers of the mindfulness community at Google ; it's success gave her the opportunity to give mindfulness trainings as her 20% project to offices, teams and leaders around the globe.
Mounira gives mindfulness & compassion keynotes and trainings to business people and companies all over the world. Mindfulness practice guided her personal empowerment and taught her strategies to become a better leader, learn skills to work in the digital time and shape a new culture - sharing this experience lies at the heart of her work.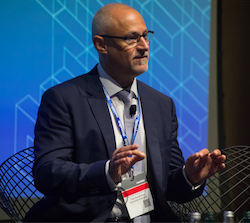 Yves Givel: For the past 25 years, Yves has worked in a variety of global human resources and talent management roles and has lived in over 12 different countries around the world, namely in Europe, Africa, Middle East and the United States. Before taking on his current role as head of HR for Hyatt Hotels Corporation's EAME and Southwest Asia region, Yves held the role of Vice President Talent Management at the company's head offices in Chicago, developing global processes and philosophies in the areas of leadership, performance management, talent development and engagement.
Based on his own purpose, Yves is very passionate about engaging leaders in mindfulness, and bringing mindful leadership to the workplace (and the world). He is a certified 'Search Inside Yourself' teacher, and sought-after speaker on talent management, mindful leadership, organizational learning and leadership development. As an ambassador for continuous learning and education, Yves also serves on the Advisory Board of a several educational institutes and universities.
Program Outline
For more information about Search Inside Yourself, visit www.siyli.org
Refund Policy
If you're unable to attend a program that you've registered and paid for, you are eligible for a full refund until four weeks prior to the event.
If you cancel within four weeks of the program you are eligible for a 50% refund

if you cancel within the last 8 days of the program we charge the full price
Refunds will be issued through Eventbrite and processed within 15 days of notification of cancellation.
For Questions please contact Connected Business: contact@connected-b.com
About Search Inside Yourself Leadership Institute
We train business leaders to be mindful and emotionally intelligent at work. Blending cutting-edge science with mindfulness practices, the Search Inside Yourself course gives people the skills to be more effective and happier at the office and in their lives.
About Connected Business
Connected Business supports companies to bring Compassion and Mindfulness into their daily business interactions. Our vision is to empower and connect business people to create a new culture of leadership and doing business. In doing so we build a community with a joint purpose: connected, peaceful, sustainable, fair, mindful, loving and diverse.
We are part of a co-creative group and a global movement - join us!
---
TICKET INFORMATION
After the purchase you will receive a confirmation email from eventbrite our ticket partner. Your E-Ticket will be attached in this email. Important: if you did not receive a confirmation email, please check your spam folder, if you still do not find it please click here and contact eventbrite.

If you encounter technical issues with the order process please click here and contact Eventbrite.

Do you want to look at your order again or actualize it? Here you will find all information.

All purchases are binding.

Mentioned facilitator or speakers can be subject of change.
I accept the terms of use for my purchase of the online ticket. Here you will find the general terms and conditions.