Description
For the first time, Search Inside Yourself comes to Florida!
Please join us, the University of South Florida St. Petersburg Kate Tiedemann College of Business and Transform Your Culture LLC, in St. Petersburg for two days of personal and professional development focused on building healthy mental habits for sustained high performance and wellbeing. Developed at Google and based on the latest in neuroscience research, the Search Inside Yourself (SIY) program teaches attention and mindfulness training that build the core emotional intelligence skills needed for effective leadership.
We help professionals at all levels adapt, management teams evolve and leaders optimize their impact and influence.
Give us your attention for a few days, and we'll show you how to focus it for the rest of your life.
Curriculum
The SIY curriculum includes:
Neuroscience
Mindfulness
Emotional Intelligence
Leadership
We've implemented our programs in dozens of organizations across industries and around the world using highly practical and scientifically proven methods of mental conditioning and attention training that improve overall emotional intelligence and wellbeing, resilience, creativity, communication, productivity and personal and organizational leadership.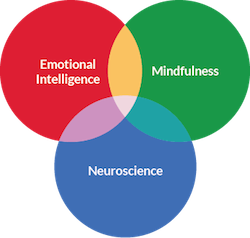 Program Design
Everyone has the capacity to develop and increase wellbeing because wellbeing is a skill, and all skills are trainable.
The highly interactive and experiential program includes the following core components:
Overview of the neuroscience of emotion, perception and behavior change
Definition of emotional intelligence and its personal and professional benefits
Attention training to enable greater emotional intelligence, including self-awareness, self-mastery, motivation and connection with self and others
Principles and practices for developing healthy mental habits that accelerate wellbeing, including effective listening, generosity, empathy, communication and social skills
Mindfulness and reflection practices that support happiness, thriving and overall wellbeing
Exercises include attention training practice, dyad conversations, writing, walking and group conversations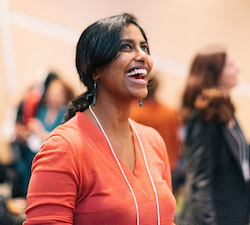 Outcomes
Whether you are coming for personal or professional development or to check out the SIY program for your organization, you will learn foundational skills to:
Enhance mental fitness and clarity
Develop agile and adaptive mindsets
Reduce stress responses
Increase resilience
Improve access to creativity
Develop greater self awareness
Enhance emotion regulation
Improve communication skills
Develop better decision-making skills
Develop greater emotional intelligence
Experience greater overall wellbeing, thrive!
Logistics
The program begins at 9:00am and ends at 5:00pm both days.
Healthy lunch will be provided.
We believe in radical generosity. When you purchase a ticket to attend, you are supporting scholarships for individuals who cannot afford the full price of a ticket. Scholarship applications will be open while spots are available. Please submit your scholarship requests to info@transformyourculture.com with "scholarship request: SIY Tampa Bay" in the subject liine.
Teachers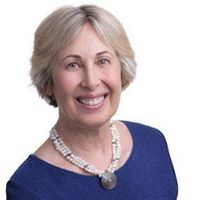 Gayle Van Gils is an author, leadership consultant, speaker, coach and culture consultant who opens the minds and hearts of her clients. As a senior mindfulness teacher, with an MBA from UCLA, Gayle combines her extensive meditation practice with her business background to help clients integrate mindfulness and compassion into their work environment. Gayle is the author of Happier at Work: The Power of Love to Transform the Workplace, a practical guide for developing the powers of attention, stress reduction, communication and collaboration - for enhanced performance in work and life.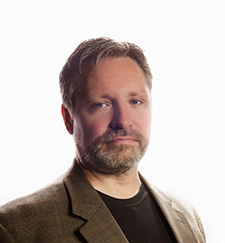 Quentin Finney is a conscious business leader, international executive coach and change agent, especially focused on enabling sustainable high performance through emotionally intelligent leadership and improving the ways people mindfully connect with themselves and one another. In the tech sector since 1999, he has held various consulting, sales and leadership roles with Red Hat, Google, EMC, Northrop Grumman IT, and four startups. A former Marine officer with graduate studies in Authentic Leadership, Quentin currently serves as a startup mentor for Boomtown Accelerator and as the board chair for Veteran's PATH, a non-profit focused on providing mindfulness-based transition support for veterans as they rejoin the civilian world and uncover new paths of service.
Program Outline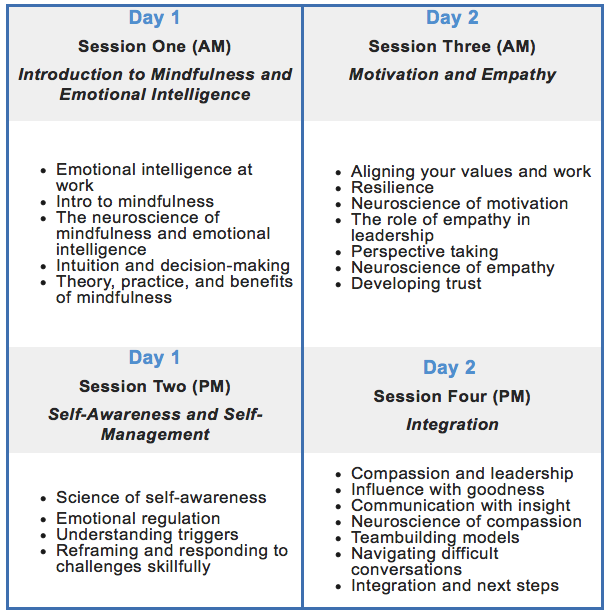 For more information about the Search Inside Yourself program, visit https://siyli.org/programs/search-inside-yourself.
Refund Policy
If you're unable to attend a program that you've registered and paid for, there are a couple of options:

Transfer to another participant: Tickets are fully transferable to another person at any time. Contact info@pauseio.com to give us the name and email of the attendee in your place.

Full or partial refund: You are eligible for a full refund until three weeks prior to the event. If you cancel between one to three weeks before the program, you can receive a refund less a 25% processing fee. If you cancel

within 1 week

of the program you are not eligible for a refund.
Unfortunately, registrations are not transferable between programs, and we are unable to provide credit for future programs.
Refunds will be issued through Eventbrite and processed within 15 days of notification of cancellation.