Description
Innergy Meditation and OnBeing Mindful are pleased to invite you to join the Search Inside Yourself (SIY) program to learn powerful emotional intelligence skills for high performance and wellbeing. Developed at Google and based on neuroscience research, this program teaches attention and mindfulness techniques that build the core skills for effective leadership.
We can help you intensify your focus, manage stress, harness creativity and improve resilience. Through this program, you will gain greater self-awareness, communication and leadership skills so you can thrive in your personal and professional life.
About the program
The SIY program begins with a highly interactive two-day in-person course, followed by four weeks of individual and peer-to-peer practices, and concludes with a webinar. The program curriculum brings together mindfulness, neuroscience, leadership training, and emotional intelligence.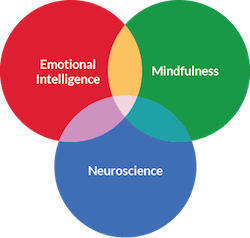 The program includes the following core components:
Overview of the neuroscience of emotion, perception and behavior change

Definition of emotional intelligence and its personal and professional benefits

Attention training to enable greater emotional intelligence, including self-awareness, self-mastery, motivation, and connection with self and others

Principles and practices for developing healthy mental habits that accelerate wellbeing, including effective listening, generosity, empathy, communication, and social skills

Mindfulness and reflection practices that support happiness, thriving and overall well being

Exercises include attention training practice, dyad conversations, journaling, walking, and group conversations
The program teaches highly practical and applicable tools that improve emotional intelligence, resilience, creativity, communication, productivity, and personal and organizational leadership.
Who should attend
This program is designed for both individuals and organizations who wish to build greater emotional intelligence and leadership capabilities. We welcome individuals, groups, teams, and organizations from both the public and private sectors.
Coaching credit
Search Inside Yourself is now approved by the International Coaching Federation. Coaches receive 13.5 Continuing Coaching Education credits when attending the SIY program.
Outcomes
Through the SIY program, you will learn foundational skills to:
Enhance focus and creativity
Develop agile and adaptive mindsets
Reduce stress responses and increase resilience
Develop greater self-awareness and emotional regulation
Improve communication and decision-making skills
Develop greater emotional intelligence
Surveys from our program participants reveal that following the program, 89 percent of participants felt a better ability to reduce stress, 85 percent reported better clarity of mind, and 85 percent noticed enhanced connection to others.
Program outline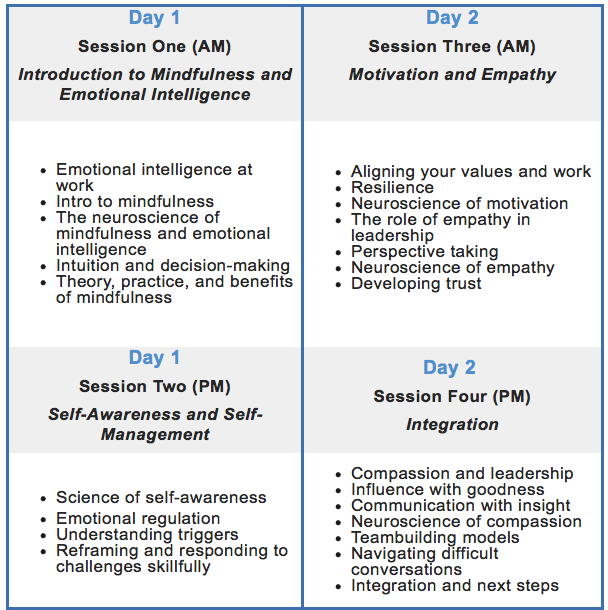 SIY Certified Teacher - Rafael Puebla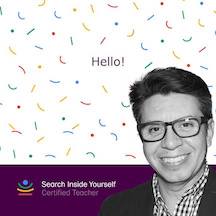 Rafael combines 25 years of international corporate experience and mindfulness practice. He has held leadership positions at Fortune 100 companies such as Mastercard and American Express, and he is a Certified Mindfulness-based Emotional Intelligence Teacher from the Search Inside Yourself Leadership Institute.
In November 2017, he founded OnBeing Mindful a leadership training and executive coaching firm with a clear purpose: Working with organizations to create more mindful and compassionate workplaces. Places, where people can operate with a deep sense of purpose and meaning, where the results are achieved with enthusiasm and work, is a real source of personal fulfillment.