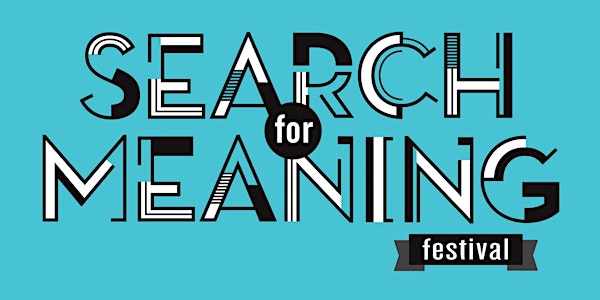 Search for Meaning Festival: Redhawk Admission
When and where
Location
Seattle University 901 12th Avenue Seattle, WA 98122
Description
Welcome to the Redhawk Registration Page for the Search for Meaning Festival 2017!
Seattle University is pleased to provide complimentary registration for SU Students, SU Faculty and SU Staff Members. In order to process your registration, please register here to ensure admission to your Keynote session selections and General Breakout sessions.
You may also register here to staff the festival. If you are an Author Guest you must enter in your code to access that ticket type.
ABOUT SEARCH FOR MEANING
Search for Meaning is Seattle University's annual community festival dedicated to topics surrounding the human quest for meaning, and the characteristics of an ethical and well-lived life. Hosted on the university's campus, Search for Meaning draws over 50 nationally and internationally acclaimed authors and artists for an interactive, introspective experience. Authors include 24 award winners, 4 New York Times bestsellers, and 3 Pulitzer Prize winners.
The festival features:
Author presentations on topics including social justice, cross-cultural and interreligious dialogue, homelessness, leadership, poetry, culinary arts, and sustainability
Keynote presentations by three New York Times bestselling authors:
Matthew Desmond, PhD | "Evicted: Poverty and Profit in the American City"
Anthony Doerr | "All the Light We Cannot See"
Margot Lee Shetterly | "Hidden Figures: The Untold Story of the Black Women Who Helped Win the Space Race" (Major Motion Picture opens in January!
Pop-up book shop featuring author book signings
Art exhibit highlighting works of existential reflection
Gripping documentary theater performance of Re-Entry by Emily Ackerman and KJ Sanchez (For ticketing click here)
Mobile Mavens food trucks and Bon Appétit campus cafes
To view a full schedule of events before beginning the registration process, please click here.
If you would like to view the complete festival schedule before beginning the registration process, please click here.