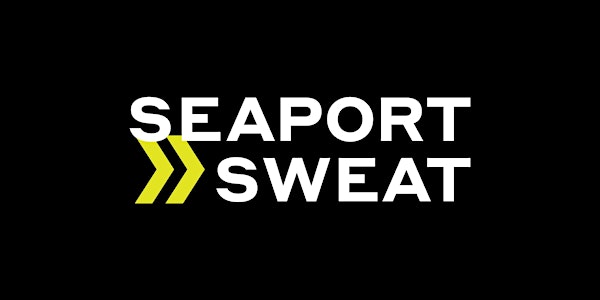 Seaport Sweat 2021 | Abs & Body
Seaport Sweat, Boston's biggest free outdoor workout series, offers a variety of fitness classes, both in-person and virtual.
When and where
Location
Seaport Common 85 Northern Avenue Boston, MA 02210
About this event
Boston's biggest free workout series Seaport Sweat is back for its sixth season. Join us in-person on Seaport Common or at @seaportbos on IG Live as we bring you even more variety with new classes and new instructors. For more information visit bostonseaport.xyz.
Class Description
Abs + Body is a 45 minute interval full body strength workout in which you will give 100% effort through intense low impact body weight exercises.
About the Instructor
Becca (aka Becca One Checca) specializes in strength & conditioning, group fitness, one on one personal training and Nutritional Guidance. She began making her way into the fitness industry in 2014 and has fallen in love! Becca loves what she does because seeing people achieve what they believe is the impossible is selfishly addicting. Supporting others in physical and emotional development is her passion. Becca is also a big dog & ocean lover.
Before registering and attending class, please ensure you have read and understand this Release and Waiver and accept and agree to the terms and provisions contained in this Release.
How to Tune in Live
To tune in and tone up with us for weekday classes, make sure you are following @seaportbos on instagram. When @seaportbos is live, the profile picture will appear with a colorful ring around it and the word LIVE. Click on the picture to watch. Find our profile by searching 'seaportbos' on Instagram.
Sweat on the safe side.
We're excited to welcome even more of you to our in-person SWEAT sessions, and we're committed to keeping our class environment safe and comfortable for all participants. Please review our updated procedures below:
Please wear a mask if needed, or if you feel more comfortable doing so.
Advance RSVPs are required to attend in-person classes. You can RSVP easily on our Eventbrite page.
Attendees will need to check in with their class instructor and DJ upon arrival. We recommend arriving at least 15 minutes before the start of class. Please look for the check in signs on Seaport Common.
Seaport Sweat classes will continue to be equipment-free. If you would like a mat, you are welcome to bring one with you to class. Instructors will refrain from any partner exercises or hands-on form corrections.
If you are unable to make class or feel unwell, simply cancel your reservation on Eventbrite to make room for someone on the waitlist.
This program is brought to you by @seaportbos.