Location
Provincetown II Boat - Commonwealth Pier (Walk down the dock to boat)
200 Seaport Boulevard (lower level on dock)
Seaport Marine Terminal/Commonwealth Pier
Boston, MA 02210
Seaport Summer Cruise: Boston's Best Floating Party with amazing 360 degree views of Boston with cocktails. Photo: Erik Jacobs, Boston Globe
About this event
Why should you attend the Seaport Summer Cruise Series? There is nothing better than a Summer night. Join us for the "official" start of the weekend celebration with Boston Event  Guide for a Seaport Summer Cruise!!! We invite you aboard the beautiful Provincetown II ship featuring three floors of live music, bars, and dance floors featuring 90s, 00's and today. Our Seaport Summer Party Cruises board at 6:30pm and leave the Commonwealth Pier at 7:00 and cruise around Boston Harbor until 9:30 PM. Enjoy Boston's LARGEST group of young professionals, mingling with amazing  cocktails in hand and breath-taking views of the Harbor and city in the background. Don't sit on your couch tonight imagining what your weekend is going to be like when  you can start the party right now! Buy your tickets before they sell out and we look forward to seeing you on board.
Featuring Live Music, DJ Doug & Sean & Special Events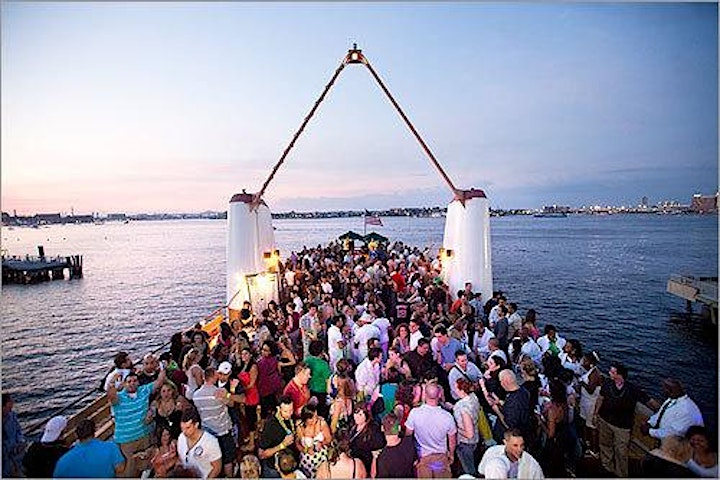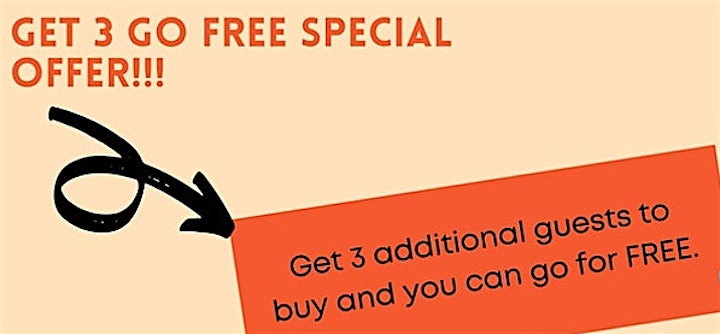 Groups & parties - Reserve here and get up to 50% off full price plus host goes for free. We love hosting companies, groups, birthday parties, bachelor-ette...
FAQ 
LOCATION - Bay State Cruise Company, Seaport Marine Terminal, 200 Seaport Blvd, - terminal entry is across from Morton's Restaurant. Ships name is: Provincetown II
Tickets: Have tickets pulled up on your phone prior to entering the dock area as wifi can be spotty or bring a printout. We need to scan the barcode so have it ready for quick easy access.
What should I do if it is raining or bad weather? All cruises go out rain or shine (even thunderstorms).  The boat has 2 fully covered decks... Grab your cutest rain boots and meet us on the dock!
What is an acceptable form of ID? THIS EVENT IS 21+.  Security accepts State issued drivers' licenses.  Out of State IDs will be subjected to the additional check of being run through an ID scanner.  The scanner can detect imperfections in a falsely produced ID.  Non drivers may present State issued IDs intended for those that don't drive.  Non-US Citizens are to present passport IDs. You will not be allowed on the boat without proper identification.
What is NOT ok to bring: Security does not allow any food or beverage past registration. Although cannabis may be legal locally the ground and boat is under federal regulations that make all substances illegal. No pipes, products, or other paraphernalia is permitted and will be confiscated at the dock by the state police. 
What is your ticket policy? The ticket policy is NO refunds, credits or exchanges. All cruises are rain or shine and do not get cancelled.
Where can I find the boat/registration? Seaport Marine Terminal, 200 Seaport Blvd across from Morton's restaurant. The ships name is Provincetown II at Bay State Cruise Company.
What time do I really need to be there? The boat leaves at 7:00pm sharp and returns at 9:30pm. We start boarding at 6:30pm and you must arrive by 6:45pm. Please arrive early - we would hate to leave without you.
Do you take Credit Cards? No. This is a cash only bar/food only. ATM's are located inside at the Seaport Hotel. Please plan accordingly.
Who is going? We typically have 500+ young professional guests with a great mix of males & females looking to have an amazing fun night out on the harbor.
What to wear: Casual fun dress - jeans, sneakers, collared shirt (guys), sun dress is perfect. We suggest no heels as this is a moving boat.
What kind of drinks and food do you offer? Enjoy some of the best drinks on the water with 7+ full cash bars. Pizza, hotdogs and other light snacks are available for purchase.
How to get there and parking?
PARKING - Many meters and lots are available. Use Spothero app for best options. 
SUBWAY - Take the subway to South Station and transfer to the Silver Line (the Silver Line also travels through the South End/Back Bay).The Silver Line departs approximately every five minutes to the World Trade Center stop and the trip is just a few minutes.
Lastly+  This is a 21+ party and proper id is required - A US driver License or Foreign License with Passport. Please no pre-gaming on dock you will not be admitted!
#BostonsBestFloatingParty #Cruise, #Party, #BoozeCruise, #Music