Description

DATE LIMITE POUR S'INSCRIRE : 16 MARS, 2018
DEADLINE TO SIGN UP : MARCH 16, 2018

(English below)
Séance d'information bilingue, Midi-formation : Diffusion et la distribution des arts médiatiques

Date : Jeudi, 22 mars 2018
Heure : 12h30 - 13h30
Lieu : Studio 277 – 401 rue Richmond ouest, Toronto, ON, M5V 3A8

GRATUIT, mais RÉSERVÉ AUX MEMBRES (adhésion professionnelle et connaisseur)
DATE LIMITE POUR S'INSCRIRE : 16 MARS, 2018

---
Vous êtes artiste et vous créez des oeuvres en arts médiatiques ? Mais pour la suite, comment les montrer au public ? Vous vous demandez comment faire distribuer votre travail ou comment accroître votre visibilité ? Comment soumettre des dossiers pour des festivals ou des événements de diffusion ?
Venez partager votre lunch avec nous tout en recueillant des informations utiles pour votre carrière !

Cette séance vous aidera à trouver différentes ressources et pistes de développement professionnel pour comprendre les rouages du secteur des arts médias. Un élément essentiel d'une pratique artistique durable et autonome est de faire circuler vos oeuvres. Suivi d'une courte présentation des invités, nous aurons une conversation ouverte sur les défis ainsi que les astuces indispensables pour percer dans le paysage des arts médias.
Nos invités auront chacun leurs recommandations pour vous aider à tracer votre propre stratégie et faire connaître votre travail, car il mérite d'être vu !

---
POLITIQUE D'ANNULATION
Le Labo se réserve le droit d'annuler tout atelier dans un minimum de 7 jours avant sa tenue si le nombre minimum de participants requis n'est pas atteint.

---
À propos des intervenants
Établi en 1967, CFMDC est un organisme à but non lucratif géré par des artistes qui s'est développé et est devenu un distributeur d'art médiatique indépendant de renommée mondiale. Nous honorons notre histoire collective du cinéma d'avant-garde, tout en jouant un rôle clé dans la définition plus contemporaine de la distribution à l'ére numérique. CFMDC est l'un des centres de distribution les plus durables, les plus respectés, les plus avant-gardistes et les plus engagés au Canada, avec plus de 3700 films dans notre catalogue.
Vtape est une organisme de distribution dynamique qui représente une collection internationale d'art vidéo contemporain et historique ainsi que des œuvres d'artistes médiatiques. Nous rendons cette collection accessible aux commissaires et aux programmeurs, aux éducateurs, aux universitaires et au public dans le monde entier. En plus de fournir un cadre de distribution pour les artistes établis et émergents, Vtape s'engage à établir des normes de préservation d'art vidéo et d'exposition, et s'efforce de soutenir les pratiques hybrides dans un milieu technique de plus en plus complexe.
http://www.vtape.org/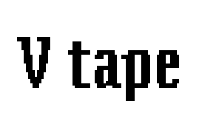 Madi Piller est né à Lima, au Pérou. Elle est une cinéaste, animatrice, programmatrice et commissaire indépendante basée à Toronto, Canada.
Les films de Madi ont été projetés dans des festivals, des espaces alternatifs et lieux d'art contemporain au national et à l'international. Son travail a été réalisé avec le soutien du Conseil des Arts du Canada, Conseil des arts de l'Ontario, et le Conseil des arts de Toronto. Elle a participé à plusieurs résidences internationales d'artistes à Vienne au Museum Quartier21, à l'Institut Klondike de l'art et de la culture au Yukon, et à Durham au Independent Imaging Retreat. Ses projets de commissariat comportent Eleven in Motion: Abstract Expressions in Animation, Hello Amiga, OP ART Re-Imaged: Imaginable Spaces, The Frame is the Keyframe: Frame Anomalies.
https://www.madipiller.com/
Marcelle Lean
Fondatrice et directrice générale/ artistique de Cinéfranco depuis 1997, Marcelle Lean a connu plusieurs carrières dans les disciplines du théâtre, de la traduction et de l'enseignement avant de se consacrer au bénévolat dans un grand nombre d'organisations artistiques à Toronto. Ses connaissances de l'industrie du cinéma ont été marquées par un passage au CA de Téléfilm Canada (membre) et par la présidence du CA de l'OMDC. Son expérience l'a fait voyager pour être jurée ou programmatrice dans des festivals internationaux de films. Animatrice culturelle militante en cinéma, Marcelle Lean compte un large éventail de partenariats avec les bibliothèques de Toronto, diverses associations, des festivals locaux communautaires et autres.
http://2018.cinefranco.com/fr/

_______________________________________________

Information Session, Lunch and Learn Meeting: Distribution for Independent Media Arts (BILINGUAL)

Date : Thursday March 22, 2018
Heure : 12:30 - 1:30 PM
Lieu : Studio 277 – 401 Street Richmond W., Toronto, ON, M5V 3A8

DEADLINE TO SIGN UP : MARCH 16, 2018

FREE and RESERVED FOR LABO MEMBERS (Professional and Connoisseur)
_______________________________________________

EVENT DESCRIPTION

You are an artist who creates works of media art but not sure how to present them to the public? You are curious about how to distribute your work or increase the visibility of your practice? You are wondering how to submit works to festivals or to events?

Come have your lunch with us while you find our more about tools that can help your career!
This information session will help you find different resources and professional development tools to better understand the media arts sector. Circulating and distributing your works is an essential part of a long-lasting and autonomous art practice. The short presentations by our guests will be followed by an open conversation about the challenges and tactics useful to breaking into the media arts landscape.

Each of our invited guests will have their own recommendations to help you find the right strategy and how to get your work out there, since it deserves to be seen!

More information about our participants:
http://lelabo.ca/en/lunch-and-learn-meeting-distribution-for-media-arts/


---
CANCELLATION POLICY
Le Labo reserves the right to cancel all workshops within a minimum of 7 days before the date of the event if the minimum number of attendees required is not achieved.