Description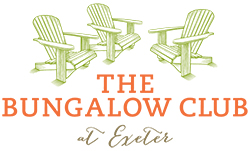 Seacoast NOW (Network of Women) is a grassroots organization created to allow a wide variety of professional women on the Seacoast to meet each other and support local businesses.
The Bungalow Club at Exeter will be hosting our next event on Wednesday, January 16th. Guests will have the opportunity to tour the Clubhouse and learn more about all the activities the club has to offer. Snacks and beverages will also be provided.
The Bungalow Club at Exeter is a supper and social club for energetic adults who crave community and conviviality. This is a members-only club where people can enjoy healthy and delicious food, libations, stimulating conversation, fun activities, sporting groups, access to the river, live music and the arts.
The Clubhouse is nestled back off the street, tucked away under a majestic canopy of mature and beautiful trees, creating a sanctuary-like feel in the heart of the bustling downtown. Located next to their good neighbor Blue Moon Evolution, the Clubhouse feels reminiscent of a grand country house, with a warm and inviting atmosphere.
Please be sure to register for the event, as space is limited to 100 attendees.
If you have questions about this event, please contact events@seacoastnow.org.