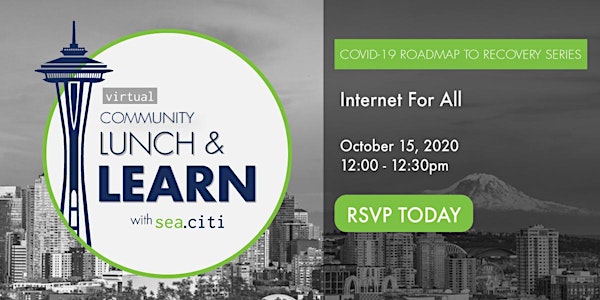 sea.citi Roadmap to Recovery: Internet for All
Join us for a conversation with David Keyes, Seattle's Digital Equity Manager, about the City's efforts to bridge the digital divide.
About this event
In July Seattle City Council approved the "Internet for All" resolution in an effort to pursue universal access to the internet across the city. Hear from David Keyes about the barriers some of our neighbors face to accessing the internet and how this resolution is planning to eliminate those barriers.