Description
YOU'RE INVITED TO

Sea Us Rebuild
"Sea Us Rebuild" will be our speical way to celebrate this year's accomplishments while also thanking our generous donors after Hurricane Irma.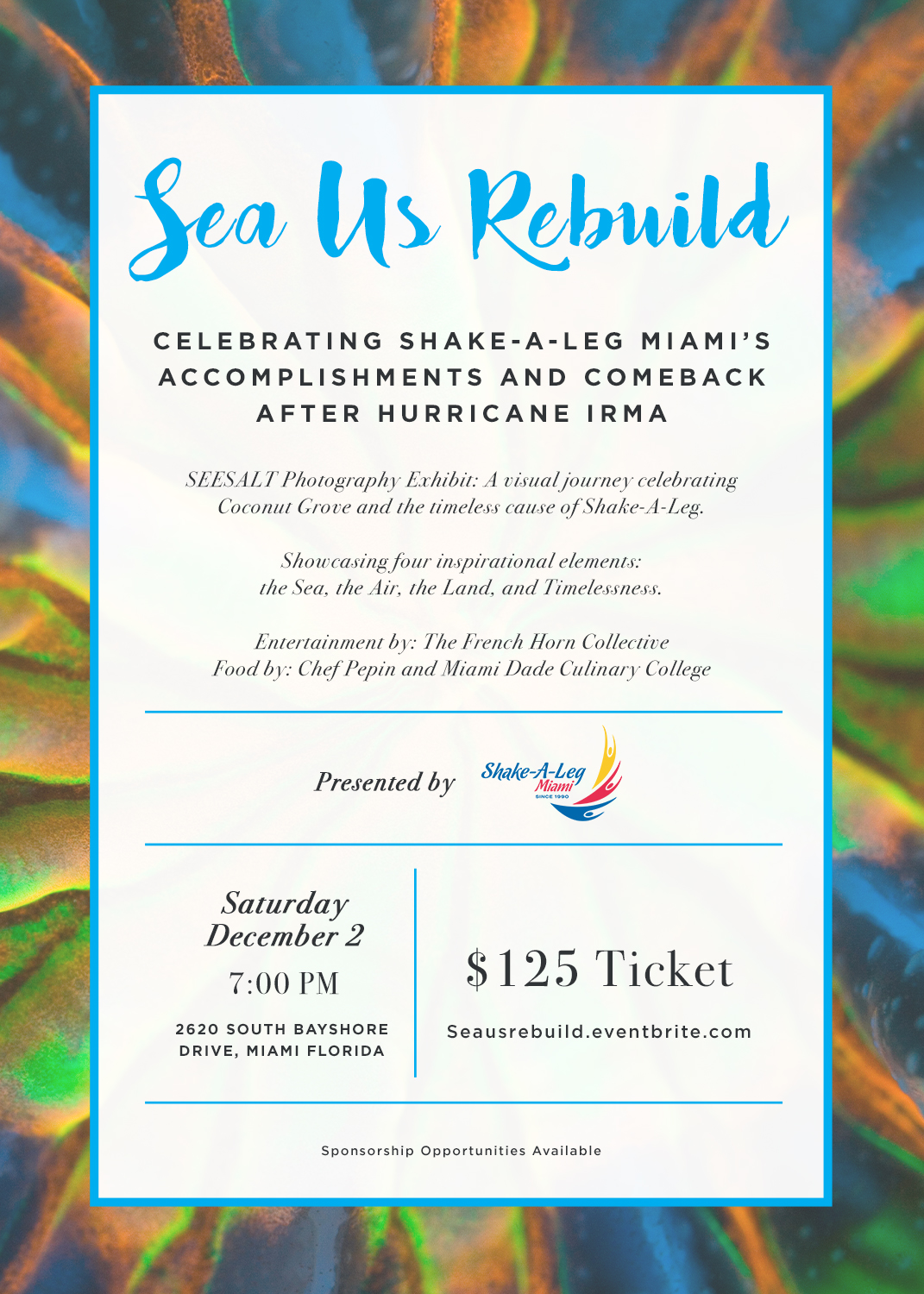 December 2th at 7:00 pm
At
Shake-A-Leg Miami
2620 South Bayshore Dr Miami FL
Entertainment by: The French Horns
Food by: Chef Pepin and Miami Dade Culinary College Students
"Visual Celebration of Coconut Grove" SEESALT Photography Exhibit presented by Edward Beiner and SALT. Showcasing four inspirational elements by four photographers from the community; Sea, Air, Land and Timelessness. Please visit Seesalt.com for more information about the photography exhibit.
Silent Auction of Photography pieces and Live Auction of experience oriented pieces like charter boat day trips and Hamilton Tickets.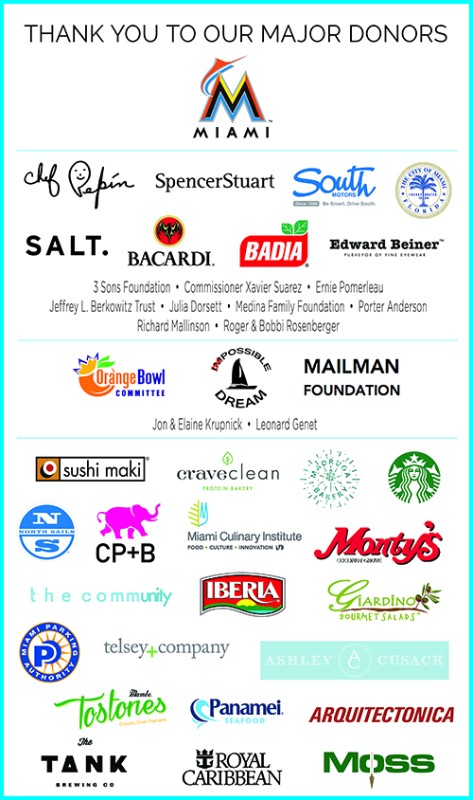 For more information on becoming a sponsor please visit: https://form.jotform.com/73115002638144
For questions regarding sponsorship please contact: info@shakealegmiami.org
Host Committee
Cynthia & Andy Varat | Susan & Harry Horgan
Michael Rubin | Chef Pepin
Christina Mas | Jenna Cerenko
Katie Oswald | Robyn Bruck
Jessica & Jay Leyva | Ashley Cusack
For additional information on the organizaiton or if you're interested in making a donation to Shake-A-Leg Miami, ourside of this event, visit us at www.shakealegmiami.org