Description
The Sea to Sky conference (formerly known as the PEI Aerospace & Defence Conference) is an annual event that brings together stakeholders and industry leaders in the aerospace, defence and marine sectors. The conference will include a full-day speaker program, social program, and ample opportunities for business networking!
Sea to Sky 2018 will be held in beautiful Prince Edward Island, August 7-9, 2018 at the Rodd Brudenell River Resort.
Dress code for this event is business casual.
---
Draft Program*
*Subject to change.
Aug 7
18:30 - 21:30 Pre-Registration and Welcoming BBQ/Networking Event
Aug 8
07:30 – 08:30 Registration & Networking Breakfast
08:30 – 08:45 Welcome & Opening Remarks
08:45 – 10:15 Technology and Innovation Showcase
10:15 – 10:30 Coffee Break
10:30 - 11:00 ACOA's Advanced Manufacturing Strategy by ACOA
11:00 - 11:40 Funded Training Programs for Production, Supervisors and Managers in Manufacturing by EMC Manufacturing Essentials
11:40 - 12:30 Increasing Leadership Effectiveness in your Organziation by Shift Leadership
12:30 - 13:15 Lunch
13:15 - 14:15 Express Entry as an Option for Talent Acquisition by PEI Office of Immigration
14:15 - 14:45 Canada Job Grant and HR ToolKit by SkillsPEI
14:45 - 15:00 Coffee Break
15:00 - 15:30 Marijuana Legalization: Medical and Legal Perspectives - HR Policies, Potential Impacts and Considerations for Workplace Safety and Quality Control by Sayle Group
15:30 - 16:00 Supply Chain 1-2-3 and Export Programs by LearnSphere
16:00 - 16:30 The Leader's Role in Sustainable Change: How effective sponsorship of change acts as a multiplier for success by Shift Leadership
16:30 - 16:45 ACADA Programs and Initiatives by ACADA
16:30 – 18:30 Networking in Hospitality Suite
18:30 - 20:30 Reception & Lobster Dinner
20:30 Networking in Hospitality Suite
Aug 9
Breakfast at Leisure (on own)
09:40 - 14:00 Social Networking Program (Golf or Boat Cruise*)
---
Registration Fees
$250.00 + HST for ACADA Members
$325.00 + HST for Non-Members
Complimentary registration for speakers and government attendees
Your all-inclusive rate includes registration for the conference and social program (round of golf or boating) and on-site meals.
---
Accomodations
Special group rates are available at the Rodd Brudenell River Resort for conference attendees until July 15th.
Room Rates
Standard $152
Junior Suite $172
Executive Suite $202
King Cottage $212
Queen Cottage $272
To make your reservation, please contact:
1-800-565-RODD (7633)
Please be sure to book by July 15th to ensure availability and access to the special rates!
*Accommdations are not included in the conference ticket. Hotel reservations must be made directly with the Rodd Brudenell River Resort.
---
SPONSORS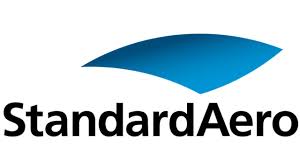 Sponsorship
Interested in raising the profile of your company/organization through an event sponsorship? We have a variety of sponsorship opportunities available! For further details, please contact Sara Franco at sara@ac-ada.ca.
---
Inquiries
Questions regarding the Sea to Sky conference may be directed to:
Sara Franco
(T) 902 220 6753
(E) sara@ac-ada.ca