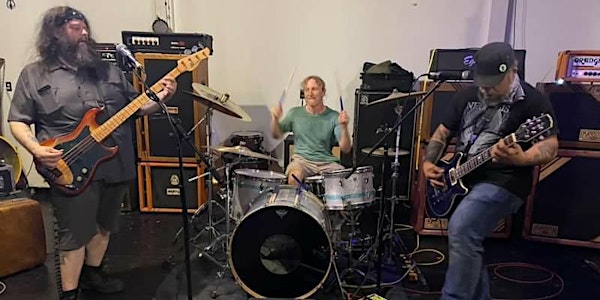 Sea of Bones, Wipes, Damu Karu
UNDER 21 WITH PARENT OR LEGAL GUARDIAN
Sea of Bones, Wipes, Damu Karu
When and where
Location
The State House 310 State St New Haven, CT 06510
About this event
Formed in 2005 in New Haven County, CT. Creating heavy, atmospheric, droning and aggressive music, with a fair amount of dynamics. They've released two full length albums, and have done full US tours in support of both. "The Earth Wants Us Dead is a powerful and chilling vision... Sea Of Bones have crafted a haunting and exhilarating masterpiece that should cement their reputation as one of the heaviest and most creative bands currently out there." -The Sludgelord. In 2010 their guitarist Tom (a carpenter by trade) started building his own guitar cabinets under the name Mammoth Custom Cabs, which helped define their sound even more. Over the years the lineup fluctuated up to a four and even five piece. But in late 2019 Don Freeman formerly of Lord Fowl joined the band as drummer, solidifying the current three piece line up.
Sea of Bones is:
Tom Mucherino - Guitar & Vox
Don Freeman - Drums
Gary Amedy - Bass & Vox
Ray Gurz and Michael Dumoff from x- tile. Matt Molchany from Shards Studios. 3 piece noiserock mixed with grunge and sludge from Pennsylvania.
Started in 2019, Damu Karu is heavy 90s rock with breathy vocals from new haven, CT (Think Hum, My Bloody Valentine, and Smashing Pumpkins). Phil (Atrina, Bloarzeyd) and Kelly (Atrina, Snake Oil) form the rhythm section while Carl (SadNES) sings and plays guitar.