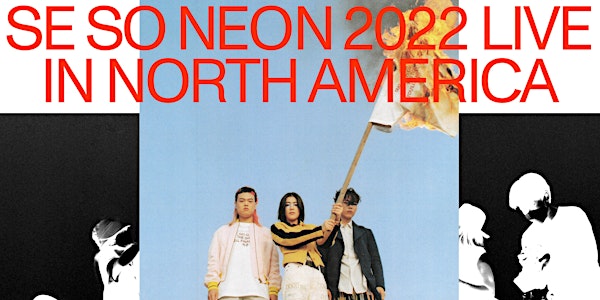 Event Information
Performers
Location
Substation
645 NW 45th St
Seattle, WA 98107
SE SO NEON w/ Laurence-Anne
About this event
April 11, 2022
$35 ADV / $40 DOS
7:30PM
21+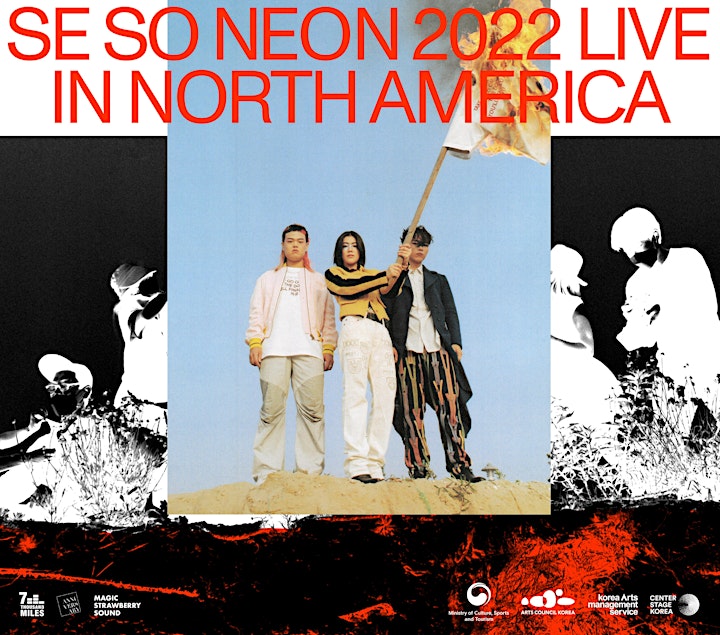 SE SO NEON
SE SO NEON is a Korean band formed in Seoul in 2016. The band consists of Hwang Soyoon (vocals/guitar), Usu (drums) and Park Hyunjin (bass). They have explored their own brand of lo-fi and vintage sound ever since, with a wide spectrum of musical influences varying from blues, psychedelic rock to new wave and synth pop, all together forming an identity specific to SE SO NEON.
Formed in Seoul, Korea in 2016, they debuted with the single [A Long Dream] in June 2017, and released the EP [Summer Plummage] in October of the same year, quickly becoming Korea's leading indie music band after a year. They spent the best debut year by winning the Korean Popular Music Awards 'Rookie of the Year' and 'Best Rock Song of The Year', SE SO NEON began to make a name for themselves as they received great attention of various media. Also being invited to multiple international festivals in countries including the United States, Canada, Germany, and Taiwan, their potential not only in Korea but also on the world stage has begun to be recognized.
After that, SE SO NEON, who continued to perform and appear in the media, proved their popularity once again by selling out 2,000 seats in 1 second after tickets were on sale at their solo concert [2020/NEON] in December 2019. In 2020, they were selected as a global artist of the global guitar brand Fender, and released their second EP [Nonadaptation] and single [NAN CHUN], and were selected as "Pitchfork The 35 Best Rock Albums of 2020" by the American music media Pitchfork and as "The 40 Best Rock Albums of 2020" by Paste Magazine. Since the release of the single [Jayu] in 2021, they have been consistently receiving popular acclaim both at home and abroad, and have recently been selected as the only Korean team in YouTube Music's global artist development program "2021 Foundry" and is continuing their global activities.
Laurence-Anne is a self-taught singer and guitarist who was a teenager when she wrote her first songs. The young woman was inspired by Feist and at first was really drawn towards the minimalist indie folk sound. Once she arrived in Montreal, she started leaning towards a more rock sound. She traded her acoustic instrument for an electric one and two years later, her first album Première Apparition was named on the long list of the prestigious Polaris Prize, and reached the top of Montréal's university radio year-end, best-of chart for French albums. The new darling of critics and college radio performed at all of Quebec's big festivals (Noce, FME, Frimat, FEQ, Festif) and even tested the waters in France (MaMA, Aurores Montréal) before returning home to record Accident, an EP with a touch of punk, indie-pop and tropical vibes. This astonishing, fertile sound exploration has led her to her second full-length album Musivision, due out on April 23rd via Bonsound.
Performers
Date and time
Location
Substation
645 NW 45th St
Seattle, WA 98107
Refund policy