About this Event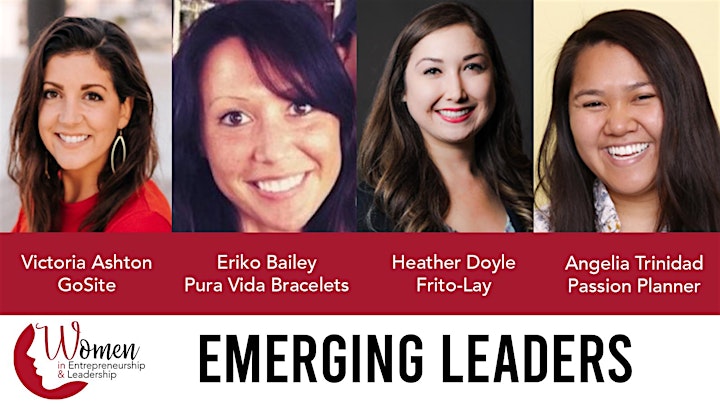 Join us for a full day of exciting activities, presentations and interactive workshops designed to give you the skills and confidence that you will need in today's competitive world. Meet and be inspired by a wide variety of successful women business leaders, entrepreneurs and industry experts. – All here for one purpose, to help you succeed!
REGISTER ONLY FOR THE SESSION(S) you intend to go to.
10:30 a.m. – 12:00 p.m. – Emerging Entrepreneurs & Leaders Panel
Victoria Ashton, Vice President - People, Go Site
Eriko Bailey, Vice President - Supply Chain, Pura Vida
Heather Doyle, Zone Business Manager, Frito Lay
Angelia Trinidad, Founder & CEO, Passion Planner
12:00 p.m. – 2:00 p.m. – Student Lunch & Learn - REGISTER FOR ONE PER TIME FRAME. Hosted by Callan Capital. Professional Development Workshops to include:
12 - 12:50 pm: "Find Your Passion," Branding Yourself, Montezuma Theatre, Led by Amanda Nachman, College Magazine
12 - 12:50 pm: "Making a Big Difference," Going Non-profit - Led by Virginia Tinley, Executive Director of the Challenged Athletes Foundation (CAF)
1 - 1:50 pm: "Raising Your Awareness," Bias in the workplace - Led by Allison Long-Pettine, Founder of ADASTRA Venture Capital
1 - 1:50 pm: "Real Talk," Bias against minorities - Co-Led by Shontay Lundy, Founder of Black Girl Sunscreen and Ayesha Kosaka, SDSU Student and film maker for Mis(s)Interpreted
1 - 1:50 pm: "Cultivating Mindfulness and Compassion Through Language," Mindfulness Workshop led by Sunaina Chugani Marquez, Assistant Professor of Marketing, SDSU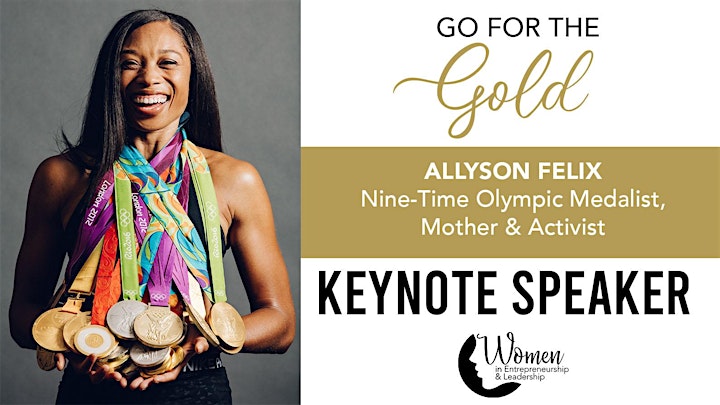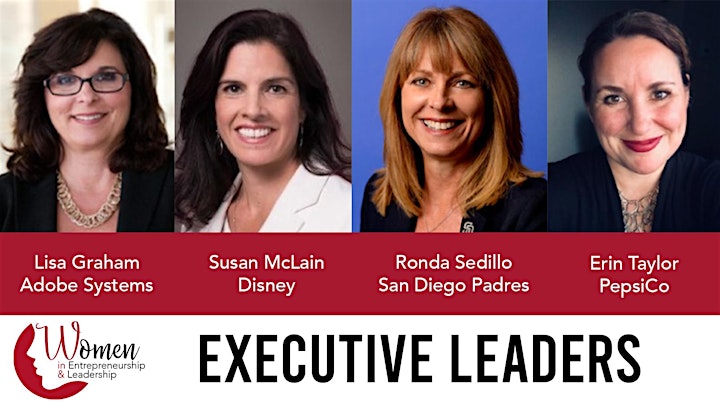 2:00 p.m. – 4:00 p.m. – Keynote & Executive Leaders Panel
Allyson Felix, Nine-time Olympic Medalist in Track and Field, Keynote Speaker
Lisa Graham, Sr. Director, Global Leadership, Adobe
Susan McLain, Senior Vice President for Global Product Management, Disney
Ronda Sedillo, Senior Vice President & Chief Financial Officer, San Diego Padres
Erin Taylor, Strategy Director, Foodservice, Pepsico
4:00 p.m. – 5:00 p.m. – Networking Reception & Raffle - Sponsored by gosite and hosted by Women in Business and NAWMBA. Prizes include:
Apple Airpods
Pura Vida Merchandise
Concert Tickets
SDSU Gear
& more!