SDARNG 1st Annual Gut Check
About this event
The South Dakota Army National Guard 109th Engineer Battalion and the National Guard Endurance Team invite you to join us for the first annual 'Gut Check' challenge at West Camp Rapid, August 21-22, 2021.
The course will consist of 14 obstacles over 5.5 miles that will challenge participants physically. Each participant will be receive a free t-shirt, water bottle and head band. Individuals with the top three race times will receive a trophy.
The first wave will kick off at 0700 AM MST. Please arrive at least 30 minutes prior to your wave time. Participants will be required to sign a liability release form the day of.
For questions or team sign up, please contact SFC Paul Hoffman at 605-230-0421 or paul.p.hoffman.mil@mail.mil
Course Map (Red) & Parking (Blue)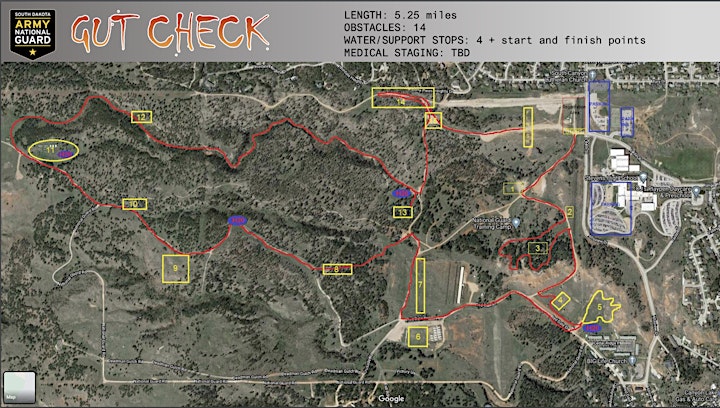 Obstacle Course Overview