SD Zumba fellépőcsoportos gyakorló óra - 12.02 szombat

Saturday, December 2, 2017 from 11:00 AM to 1:00 PM (CET)
Event Details
Fellépőcsoportos zumba gyakorló órák indulnak Stanislava Chalolva Zumba Jammer™ vezetésével, havonta egyszer!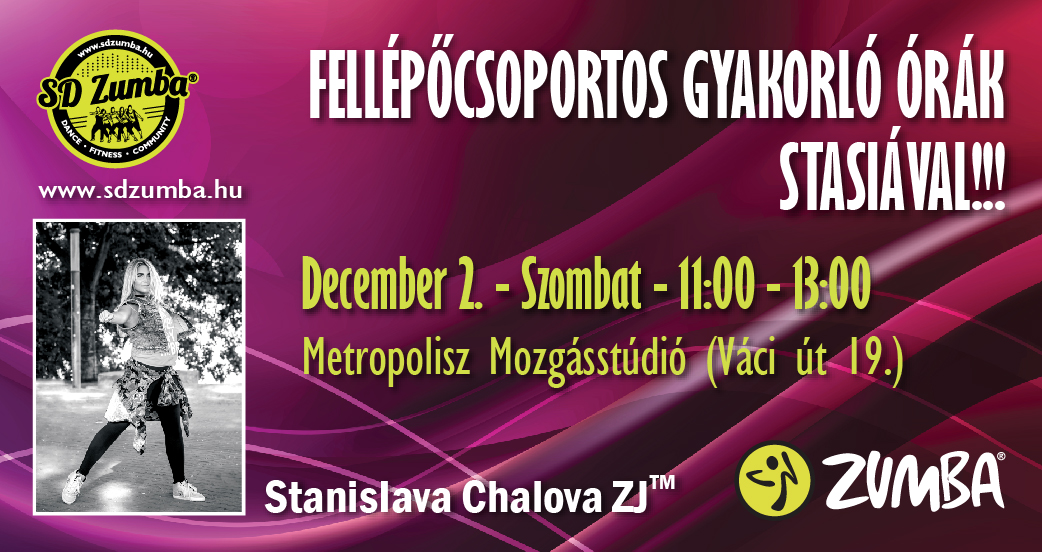 Stílus és technika oktatás, fejlődési majd később fellépési lehetőséggel! Az órák nem épülnek egymásra, work-shop jelleggel kerülnek megtartásra minden szombaton egy adott stílust kiemelve. 
Előképzettség jó ha van, de nem zárunk ki senkit, aki csatlakozna! 
Gyertek! Ha másért nem a jó hangulatért is érdemes!
Várunk!
When & Where

Metropolisz Mozgásstúdió
Váci út 19.
1134 Budapest
Hungary


Saturday, December 2, 2017 from 11:00 AM to 1:00 PM (CET)
Add to my calendar
Organizer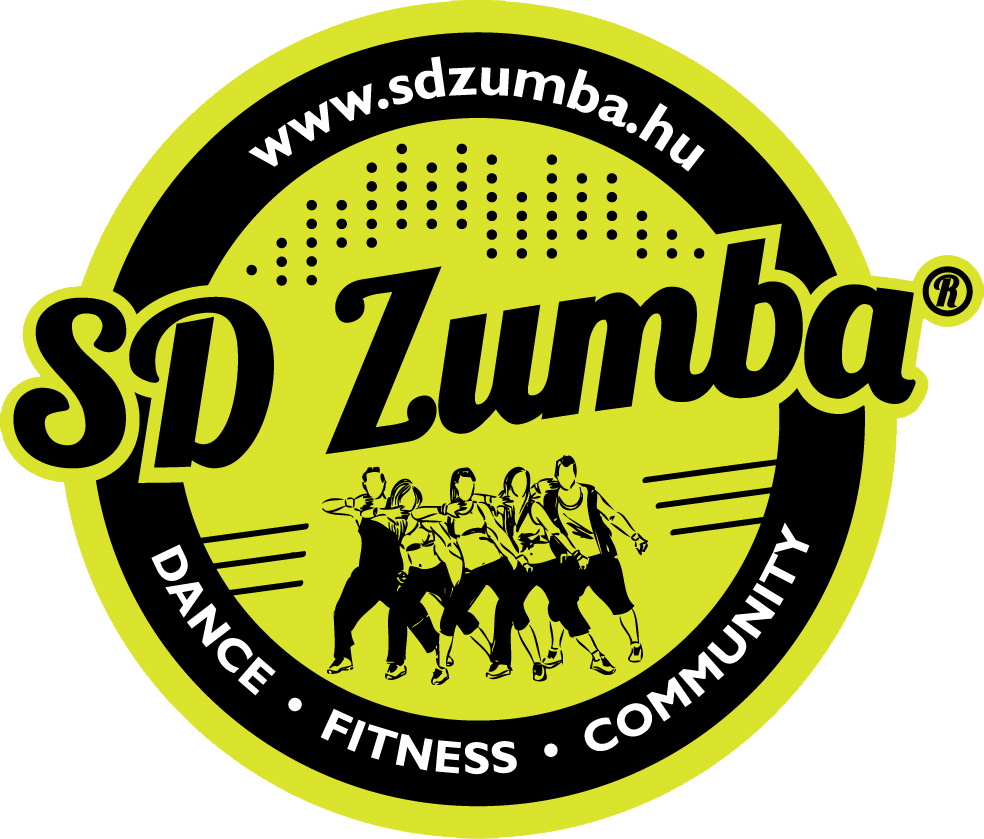 Az SD Zumba egy baráti társaságnak indult, de mára talán mondhatjuk, hogy egy szervezett Zumba iskola, ami egy Budapesten élő Zumba Jammer™ (Stasia, Stanislava Chalova ZJ™) vezetésével működik és fejlődik folyamatosan.
Több helyszínen (a belvárosban), több oktató részvételével, heti 4 alkalommal tartunk órákat kezdőtől a fellépő szintig, folyamatos képzésekkel és fejlődési lehetőséggel, melyek kiegészülnek rendezvényekkel, eseményekkel és privát programokkal, mert nem titkolt célunk, hogy aki csatlakozik hozzánk jól érezze magát velünk és akarjon hozzánk tartozni a jövőben is!!! :-) 
Rendszeres mozgás, igényes okatatás, közösség és jó hangulat!!! 
Órarendért és további információékért keress minket az alábbi elérhetőségeinken!
Várunk szeretettel!
www.sdzumba.hu 
https://www.facebook.com/sdzumbabudapest/