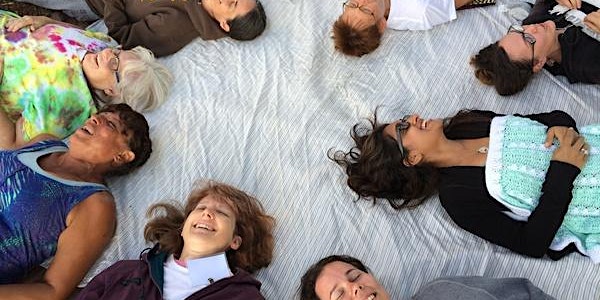 SD Women's Permaculture Convergence
When and where
Location
WorldBeat Cultural Center 2100 Park Boulevard San Diego, CA 92101
Refund Policy
Contact the organizer to request a refund.
Description
The Permaculture Women of San Diego are gathering to connect, learn from each other and to have fun. A delicious vegan lunch is included in the ticket price.
Littles ones 4 and under can join us for no additional cost.
Littles ones 5 and older can join us for $10.
Young adults 16 and older can join us with an adult ticket.
If you prefer to pay cash at the door: $50 Save $15 by dropping off cash payments in advance. We have drop off locations including Lemon Grove and Ocean Beach/Point Loma. Just let us know that you would like to drop off a payment.
We as a community can shape this event. We will have sessions prepared, but also will leave room for spontaneous activities to take place.
The ticket price will pay for lunch, part will support the World Beat Center and their mission, part will support San Diego Permaculture and part will be offered to presenters and organizers as a compensation of their effort.
Some of the faboulous Women who have stepped forward to present:
Soirée-Leone of 107 Garden and the host of the Permaculture Velocity podcast will discuss How to Live a Permaculture-Centered Life

Maddie Wichman on Food Justice, Gleaning and Distributing the Food
Marlowe McAnear on Finding a Diet which Worked
Brook Sarson from H2ome Be Inspired! Global and Local Water Issues: Everything Matters!
Deanna Moore on Chocolate, Permaculture, and the New Economy
Centehua Deneken: Everyday Medicine

Jenise Fryatt: Marketing Your Small Business or Service Online (bring your laptop for this hands on workshop)
Sharon Clausson The in and Outs of Solar Cooking and Hands on: Building a Solar oven for $7 (bring material fee)
Joan Green will set up An Artspace where we all can create our own projects using recycled objects and things you find in nature. Bring your own green recycables (some people call it trash) to use and donate to Joan for later projects.
So happy to be able to tell you this: Jennifer Johnson will be with us bringing her magic massage skills to give you all mini treats.
---


Also Happening
Show-n-Tell! Whoa!?
What!? Oh, come on, it'll be fun! Yes, I will bring somethings and I don't want to be the only one!
Collect, find, purchase, or create something wonderful? Show-n-Tell!
Innovated on the homestead? Repurposed something? Say a converted 5-gallon bucket that is a waterer for wild birds using a solar powered pump that re-circulates the water. Show-n-Tell!
Bring anything that you think others might find interesting or useful! Hell bring it just because you are stoked about it!
Swap Table

Bring something good you are ready to let go to a new home. And be ready to find some treasures which might go home with you. We will set up a table which hopefully will overflow with anything you can imagine. Clothes, shoes, jams, seeds, home made fertilizer, baskets - whatever you want to bring......
Raffle

Where is the fun without a raffle! Bring some money and if you have a donation - go for it! Some great prizes have already been donated!


More About the Speakers
---
Sharon Clausson: Introduction to Solar Cooking
I will explain solar cooking and I will teach people to make the paper version of the Copenhagen. Materials will cost $7.
I have been making and using solar cookers for over 30 years. I just won a $6000 prize in The Clean Water Challenge for a solar cooker that heats water temperatures to kill all dangerous pathogens. I invented my Copenhagen solar cooker in 2009 and have sold 850 of them online since then. I also put a free pattern on http://www.instructables.com/id/Purple-Fig-Solar-Cooker/so that any one in the world can make a poster board version of the Copenhagen solar cooker. My intention in making solar cookers is to reduce the environmental impact of cooking with wood and fossil fuels and help some of the poorest people in the world stop using 3 stone fires to cook in their house with wood. There are about 3 Billion people cooking this way.
Come learn about solar cooking and leave with a solar cooker you made. The solar cooker will cook meats, breads, veggies, casseroles etc.
---
Centehua Deneken: Everyday Medicine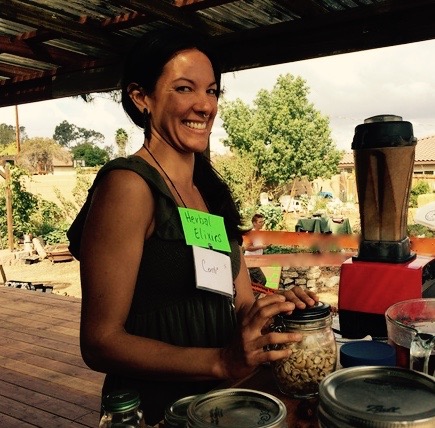 Centehua- Earth mama, dancer, doula, forager and backyard farmer.
I am passionate about creating rituals that deepen our connection to our earth mother and to the community. I love feeding people and connecting to food as medicine. I host monthly women circles and teach cooking workshops.
Creator of Lunar Rhythm- A womb centric movement practice to embody all aspects of the feminine and cultivate creative expression and sisterhood.
Teaching-
Everyday Medicine
What is medicine?
In this class we'll explore ways to support our health and well being through the medicine in plants.
Creating daily rituals that help build and deepen a relationship with our plant allies and with our own bodies.
We will make :
Ayurvedic herbal medicinal honey using adaptogen herbs and spices.
Wild crafted anti-inflammatory herbal elixir that also helps build blood and balance hormones.
Digestive tonic
Antibiotic tonic
Moon-time tea ritual
Blessings
---
Brook Sarson: Be Inspired! Global and Local Water Issues: Everything Matters!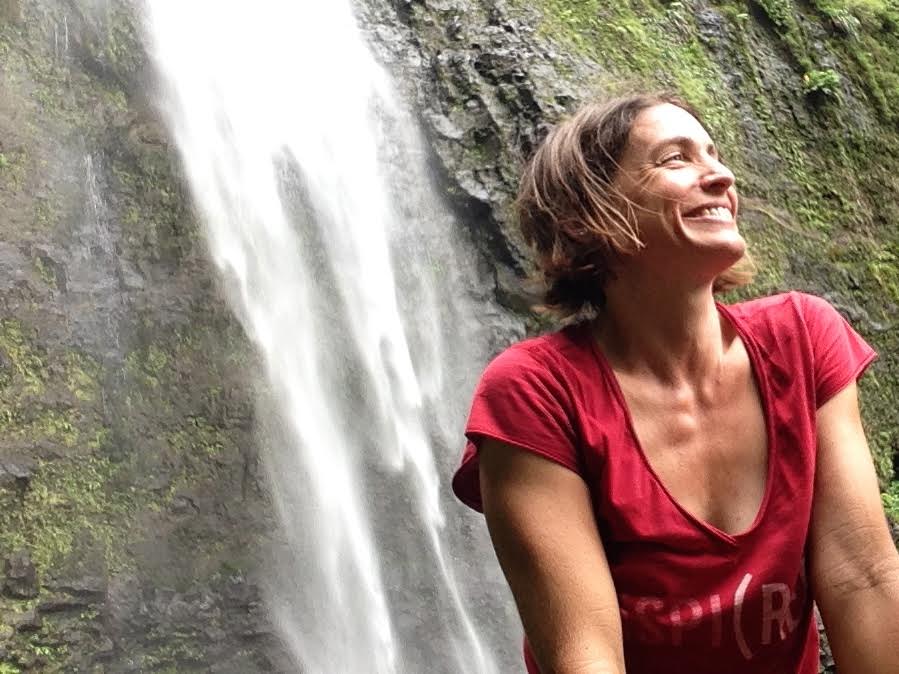 Take a journey with Brook Sarson, of H2OME, exploring the incredible diversity of water issues around the world. Drought in San Diego is just the most pressing issue that we here are responding to, but between the Pacific Garbage Patch, the World Bank, water quality, and depleting aquifers, the whole world is in crisis around water. Humans are certainly at the heart of many of these issues. We will see how with a little awareness and intention we can arrive at incredible solutions that change the outcome of ecologies around the world for the better. This is just the start of our conversation. Let's use our collective creativity to make change from our homes to our oceans now!
Brook started H2OME in 2008 with the mission to be a resource to the San Diego Community for water harvesting. She was determined to create change form the ground up by showing homeowners, educators, and policy makers how simple and effective rainwater harvesting and greywater recycling can be. Her continued mantra has been that individual contributions create tremendous impact toward a larger water conservation strategy. Since H2OME's inception Brook has directly installed, or facilitated hundreds of thousands of gallons of conservation between rainwater tanks, greywater systems, and landscape design changes. Her engineering background perfectly complements the permaculture design framework she uses to approach design problems. After getting her Permaculture Design Certificate in 2008 from ECOSA institute, she found a deep love and connection for social and community applications of permaculture which she has emphasized over the years through a vast number of workshops, speaking venues, school curriculums, and helping run the San Diego Sustainable Living Institute's biannual PDC course.
---
Deanna Moore: Chocolate, Permaculture, and the New Economy
In this presentation I will talk about starting and building an organic food company, food as medicine, and how Permaculture is an ally in the emerging economy. We will learn about (and taste) chocolate, discover how to see constraints as opportunities and how to think differently about starting projects.
Biography
My background is in Permaculture, Ecology, Holistic Health and Education. I took my PDC in Hawaii in 2000 then later Permaculture Teachers Training in 2002. I created FLOW Foods, an organic chocolate and food company, and helped found Earthroots, a Nature Awareness school. I love surfing, primitive skills, medicinal plants and learning about birds.
---
Jenise Fryatt: Marketing Your Small Business or Service Online

A brief overview of online content marketing basics followed by hands-on training and help. We will cover: basics of blogging, SEO and social media marketing. Bring your lap-top.
Jenise Fryatt is well-known in content marketing and event marketing arenas.
As Content Marketing Strategist for Smarter Shift, she employs her knowledge on behalf of the company as well as its clients. She also served as moderator for three regular Twitter chats and founded the popular #ContentChat which focuses on topics of interest to content marketers.
As part owner in an audio visual company, Jenise has a special connection to the events industry. She's been a regular blogger on various sites on the topics of social media and events and spent three years writing for the Cvent blog on the topic of digital marketing for events. She also co-authored two research papers for Meeting Planners International (MPI): one on The Strategic Value of Virtual Events and another on Hybrid Events.
However Jenise's true passion is sustainable living. In addition to co-hosting The Sustainable Living Podcast, she lives on her own three acre homestead and is currently in the process of obtaining her Permaculture Design Certification.
A yoga instructor and long-time meditator, she integrates a mindful approach to all of her work and believes the key to this, and virtually every other problem, lies in cultivating a heart-centered life.
---
Maddie Wichman: Foodjustice, Gleaning and more

Administrative Specialist, UCSD School of Medicine, Feeding America Food Sourcing Department Volunteer, Innerwise® coach and mentor
innerwise® ​​​​is an understanding of the underlying energetic patterns and fields in the lives of
humans, animals, systems and environments, it shows the easiest ways to change them to maximize harmonic flow. I am an instrument for energetic healing. Innerwise® is a significant piece of what I do. However, I integrate many healing modalities for optimal results for each client. I will work with any individual who is willing to change their life (you must be prepared to examine your compromises and change them) this is the work necessary to heal and create flow.
I work with animals, environments and systems, special projects and relationships.
http://www.lightsourcehealing.org/
Feeding America Food Sourcing Department Volunteer
http://feedingamericasd.org/get-involved/donate-food/residential-harvests/
Help combat food waste by donating excess produce from your garden, fruit trees or small crop. Contact Feeding America San Diego and we will arrange to have your produce picked by a local gleaning group and transported for distribution to those in need. You will receive a tax-deductible donation receipt. Find a gleaning group near you.
---
Joan Green: Art Lab
Joan Green is an artist and art teacher who is passionate about connecting people to their creativity, through reusable materials. She has taught in elementary schools throughout San Diego for more than 6 years. She created Green Art Labs with the idea that art is for everyone and it can happen anywhere. Art labs can pop up at schools, at birthday parties, in homes, in parks, at community events, at retreats, or in studio spaces. And the focus is always the same…to give time and space for creating with open-ended materials.
Through her love of nature and her enthusiasm for reuse, Joan is currently an Artist in Resident at Cabrillo National Monument. In her art, she is exploring "the edge" of Cabrillo – which translates to this environmental edge that we are balancing on. She is deeply concerned with the plastic ocean pollution problem, and through her art and teachings, is empowering children and their families to make more sustainable everyday choices to respect themselves and our planet.
The process of art making connects people to themselves in a very deep and intimate way. When we slow down and connect with our heart through art making, we become more aware of ourselves and our reason for being. When a person has that kind of awareness, this connection to everything on our planet just ripples outward. We care more about ourselves and every living thing. So we take better care of our world.
Joan Green
Green Art Labs
joan@greenartlabs.com
---
Soirée-Leone: How to Live a Permaculture-Centered Life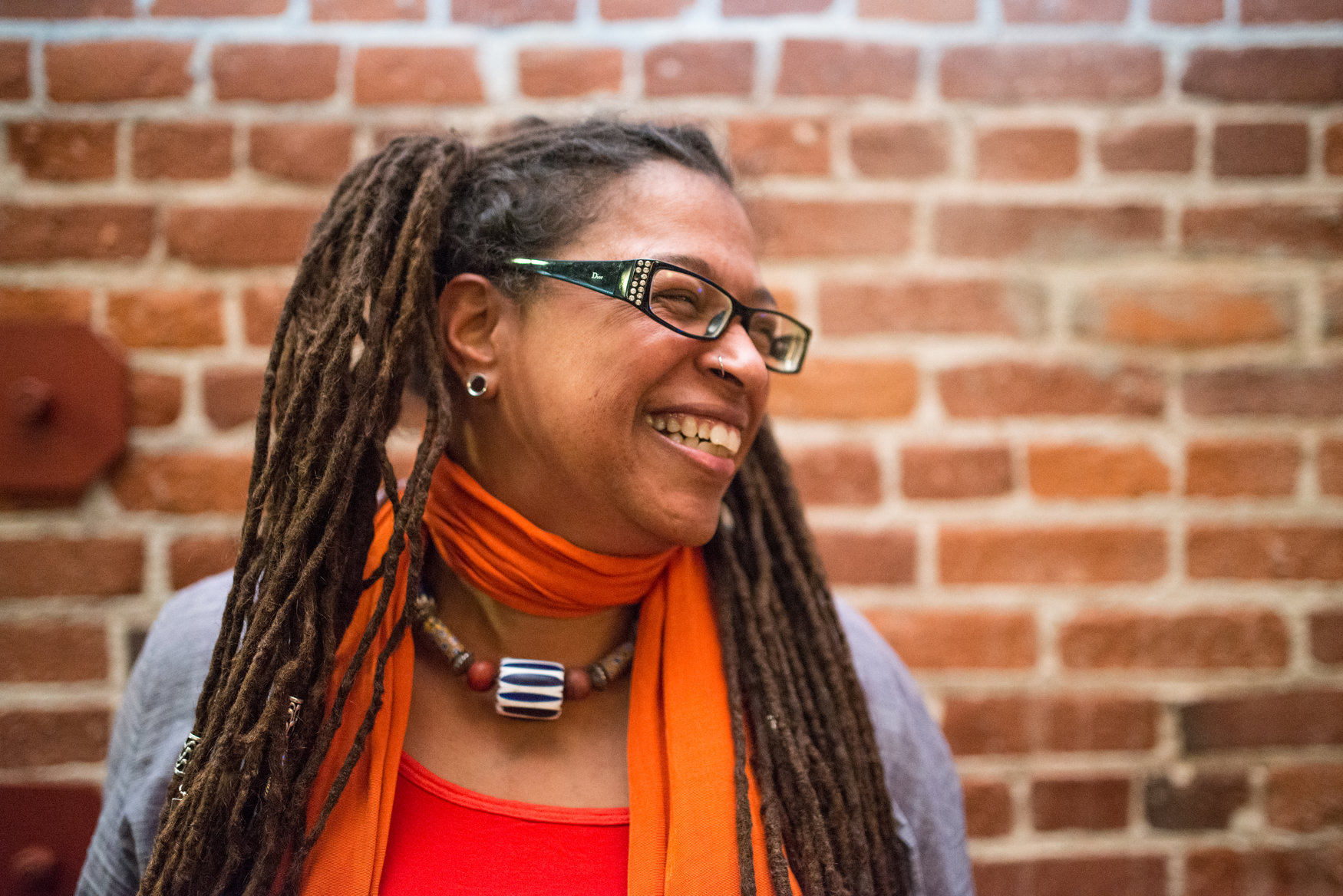 I like to say, "on all of the days I strive to inspire people to grab-a-hold of their lives and make changes that are meaningful and holistic. Start small and simple. Do it now!" and that's what we are going to get into at the convergence!
If you want to learn more about me, check out my biography.
---
Jennifer Johnson: Treating you to mini massage treatments
https://squareup.com/market/jennifer-johnson-lmt
My name is Jenny and I have been practicing massage for over ten years. My practice focuses on sports and deep tissue therapies that heal the body in a profound way. Enjoy a deeply healing and connected massage with a highly experienced therapist.
Modalities include:
-Swedish-Sports-Deep Tissue-Hot Stone-Pre-natal-Shiatsu-Acupressure-Aromatherapy
---
Please join us on Facebook and meetup for comments, suggestions or to start a conversation.