Description
Join ASV in San Diego for a live viewing party (lite snacks & refreshments included), where we will network and then participate in the live event streaming from Silicon Valley.
+RARE: Fireside Chat "UNLEASHED" w/ Noam Wasserman, Author ("The Founder's Dilemmas" & "Life is a Startup"), Founder Central Director & USC Marshall School of Business Professor
Access Silicon Valley invites you to join a rare, not to be missed, fireside chat on October 18, 2018 with the distinguished Author and HBS Professor Noam Wasserman and Roger Rappoport, Founder of Access Silicon Valley. Noam will share his expertise in teaching business at some of the top universities in the country and the lessons he's taught and imparted through his books, one of which is a best seller and "must read" for startup entrepreneurs, "The Founder's Dilemmas" and the newly released, "Life is a Startup".

AGENDA
5:15 pm - 5:45 pm: Networking & Light Dinner
5:45-6:00 Sponsor Introductions
6:00 pm - 7:30 pm: Fireside Chat "UNLEASHED" with Noam & Roger
(streaming live from Silicon Valley at Hero City -Draper University)
7:30 pm - 8:30 pm: Networking
ABOUT THE GUEST
Noam Wasserman is the Jorge Paulo and Susanna Lemann Chair in Entrepreneurship and the founding director of the Founder Central initiative at the University of Southern California. Before returning home to Los Angeles, he was a professor at Harvard Business School for 13 years. His book, The Founder's Dilemmas: Anticipating and Avoiding the Pitfalls That Can Sink a Startup, was an Amazon #1 bestseller in Management, has spent more than half a decade on the Strategy bestseller list.

For more than a decade, his research has focused on founders' early decisions that can make or break the startup and its team. At HBS, he developed and teaches an MBA elective, "Founders' Dilemmas," for which he was awarded the HBS Faculty Teaching Award and the Academy of Management's 2010 Innovation in Pedagogy Award. In 2011, the course was also named one of the top entrepreneurship courses in the country by Inc. magazine. His book, The Founder's Dilemmas: Anticipating and Avoiding the Pitfalls That Can Sink a Startup, was published in March by Princeton University Press. Both The Founder's Dilemmas (the book) and Founders' Dilemmas (the course) provide a roadmap for founders about the most common pitfalls they will face. The book and course integrate Noam's research results, quantitative data collected over the last decade from 10,000 founders, case studies, and conceptual frameworks. Noam's second book is Life is a Startup: What Founders Can Teach Us about Making Choices and Managing Change (Stanford University Press, fall 2018).

ABOUT THE BOOK--The Founder's Dilemmas. ( A must-read for every startup entrepreneur.)
-----------------------------------------------------------------------------------------
Often downplayed in the excitement of starting up a new business venture is one of the most important decisions entrepreneurs will face: should they go it alone, or bring in co-founders, hires, and investors to help build the business? More than just financial rewards are at stake. Friendships and relationships can suffer. Bad decisions at the inception of a promising venture lay the foundations for its eventual ruin. The Founder's Dilemmas is the first book to examine the early decisions by entrepreneurs that can make or break a startup and its team.

ABOUT THE BOOK- Life Is A Startup
-------------------------------------------------------------------------------------------
In Wasserman's new book, Life Is a Startup, he translates to our daily lives the best practices he has unearthed in two decades of studying founders, showing how those practices can help us make much better decisions and manage change much more effectively – especially at key inflection points in our lives and careers. The lessons apply to our personal lives and relationships, and to our professional lives in any type of role or organization. Whether you are just beginning your career, are facing a mid-career change, or balancing your personal responsibilities, Life Is a Startupcontains valuable advice for all.
Your Viewing Party Host: Aaron Sokoloff
ABOUT YOUR HOST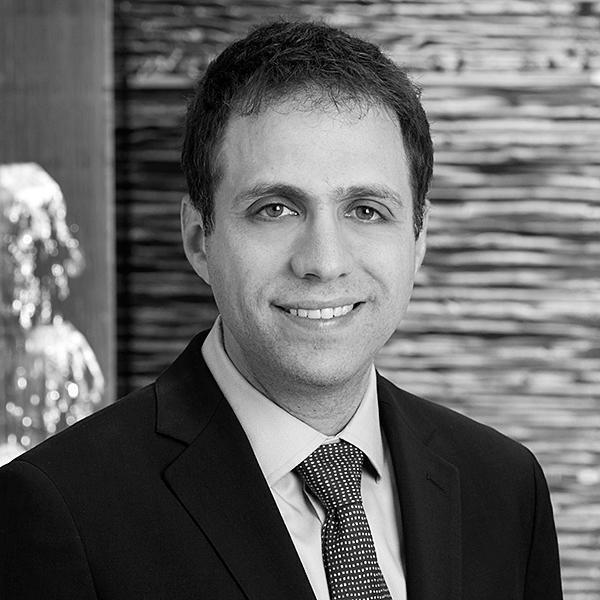 Aaron counsels clients on venture financings, seed financings, bridge financings, and exits. He is also experienced advising entrepreneurs on company formations and advising technology companies on general corporate and legal issues, including contracts, equity compensation, and corporate governance. In addition, Aaron is leading the efforts of Procopio's Business & Technology team on practice improvements, knowledge management, and attorney education. Learn more about Aaron here https://www.procopio.com/attorneys/view/aaron-b-sokoloff