Description
Inspired by your favorite sci-fi bar and drinking establishments, the Scum and Villainy Cantina is extending its initial sold out run into the summer.
The Scum and Villainy Cantina is nestled in the black hole of Hollywood, CA. This temporary pop-up experience transports you into an immersive environment where you drink, eat, and hang out as if you were in another galaxy.
Ticket includes two drink tokens, souviner glass, and challenge coin. The coin can be used for half price cash re-entry during any future open walk-up availability.
We utilize open seating to encourage guests to mingle, meet new friends, and take photos.


Please check us out on social media:
Facebook: https://www.facebook.com/scumandvillainycantina/
Instagram: @ScumAndVillainyCantina
For Frequently Asked Questions please check out our website:
Web: http://www.scumandvillainycantina.com
Costumes are highly encouraged.
Shirts and Hats available for pre-purchase for pickup at the venue.
Pre-purchased merchandise saves $5 over venue price.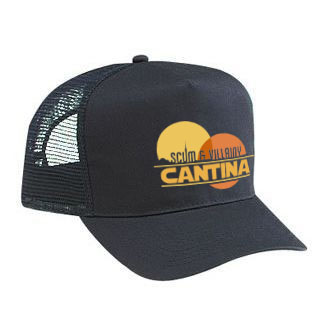 Tickets are non-refundable, if you have any questions please contact support@scumandvillainycantina.com prior to purchase.
Scum & Villainy Cantina is not affiliated with Lucasfilm or Disney.