Please join us at Scrutopia for our online book club. Our next read will be The West and the Rest , published by Bloomsbury.
About this event
On Friday 24th September, we invite you to join us for the next Scrutopia Book Club meeting on The West and the Rest.
Depending on your location, the Book Club will begin at 6 am PDT, 9 am EDT, 2 pm BST or 3 pm CEST.
Published by Bloomsbury, The West and the Rest is available directly from the Roger Scruton website.
About The West and the Rest
With extraordinary perception, Scruton reveals the philosophical and theological roots of the current clash of civilizations. He addresses issues such as the conflict between Islam and secular law, notions of citizenship, fulfilling the human need for belonging, and why globalization provokes such an apparent desire for revenge against the West in some Islamic minds. Scruton's sober, well-informed narrative raises fundamental questions about the West's ability to recover and defend its own religious heritage while delimiting the harmful effects of its decadent hyper-individualism and the culture of repudiation it has sparked both within its own societies and the societies it touches. Finally, Scruton calls for the West to re-examine some of its assumptions about such matters as immigration, multiculturalism, progress and prosperity..
Please do not hesitate to be in touch via email, if you have any questions or queries.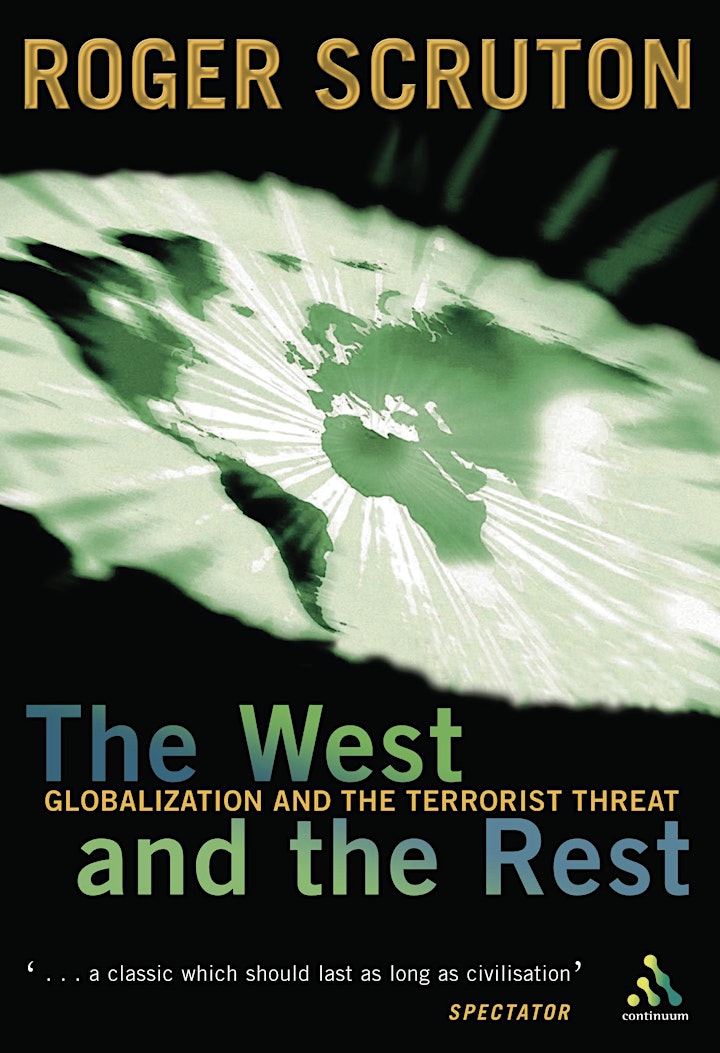 Organiser of Scrutopia Book Club