Scrum@Scale® with Angela Johnson, S@S Trainer Jan 22-23 Collaborative Leade...
Sales Have Ended
Ticket sales have ended
Thank you for your purchase. We look forward to seeing you in class. Send questions to info@coleadteam.com.
Sales Have Ended
Ticket sales have ended
Thank you for your purchase. We look forward to seeing you in class. Send questions to info@coleadteam.com.
Description
Scrum@Scale
®

:

As a company transforms through the implementation of Scrum, it will eventually arrive at the need to scale that framework for broader deployment. There is no "one-size" fits all solution that can deliver results across disciplines or industries. So why do conversations about scaling Scrum focus on finding a prescriptive solution?

The answer for large scale scrum implementation is Scrum@Scale™. Scrum is fractal in nature and scales to any size which allows for context-driven solutions and for unique, customized Scrum implementations.

Scrum@Scale® is modular and tailors to the unique needs of your organization without introducing anti-Scrum patterns or unnecessary waste. The training is designed to teach the responsibilities of the leadership, the Product Owner function, and the teams themselves in complex contexts.

Join Angela Johnson, one of the only approved Scrum@Scale trainers by Srum Inc, to show you how to apply basic Scrum and Lean product development skills to scale Scrum from one to many teams across any size initiative, across the disciplines of software and hardware.

As a Scrum@Scale Practitioner you will:
Learn how to deliver 5 times as much work without adding new teams

Create and prioritize a Backlog to overcome impediments to scaling

Understand how the Scrum Master and Product Owner roles scale

Enable cross team collaboration with 1,000s of people

Be able to articulate and implement the Scrum@Scale™ modular framework

Understand scale, distribution, saturation and velocity--the four dimensions required to scale Scrum throughout an organization

Understand how to do release planning with multiple teams

Learn the key indicators to measure at the Enterprise level
Recommended Experience: Scrum Master, implementing Scrum or completed a two-day Certified Scrum Master Course. We encourage you to have completed a two-day Certified Scrum Product Owner course as well.
Your Instructors: The Scrum@Scale® course is only led by instructors who, when not in the classroom, are actively coaching, training and transforming teams at Fortune 500 companies around the globe. Angela is Scrum@Scale Certified and mentored by Jeff Sutherland, the co-creator of the Scrum framework and the founder and CEO of Scrum Inc.
Angela Johnson, CST at Collaborative Leadership Team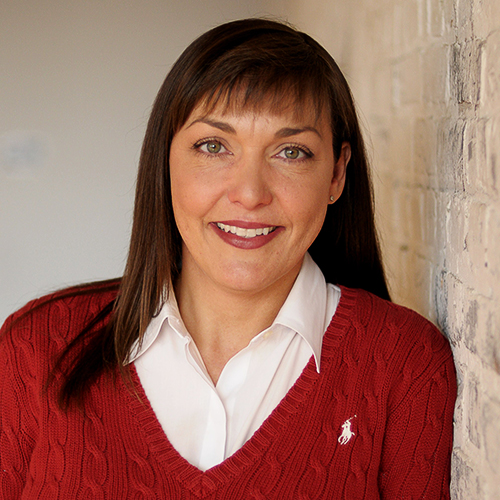 Founding member of Collaborative Leadership Team, a Certified Scrum Trainer and Agile Transformation Coach who is passionate about changing the world of work. She seeks to help people and organizations to break down their barriers and work together in a collaborative way.
A graduate of Hamline University (B.A.) and the University of St. Thomas (M.B.C.), Angela facilitates the PMI Minnesota Agile Practitioner Community and serves on the Scrum Alliance Trainer Approval Committee and Core Scrum Team.
Angela brings 20+ years in the information technology space and real world client case studies to her presentations. She is mom, wife, a sailor, reader and lifelong learner living in Wayzata, MN.
Certification
Upon successfull completion of the class, you will be given instructions on how to complete the Scrum@Scale exam in order to become a Scrum@Scale Certified Practitioner.
Continuing Education Credits:
The Scrum Alliance has approved Scrum@Scale as a Continuing Education course. You can get up to 16 Scrum Education Units (SEUs) in addition to 16 Project Management Institute PDUs by participating in our two day course. In addition, Scrum Inc. will provide a Certified Scrum@Scale™ Practitioner certificate signed by the founder of Scrum.
FAQs:
(Q) - What do I need to bring? Nothing! Just your ability to look at your work differently
(Q) - How can I contact the organizer with any questions? Email info@coleadteam.com for any questions
(Q) - What's the refund policy? 100% refund for cancellations two (2) weeks prior to event. Contact info@coleadteam.com for conflicts that may arrise within the last two (2) weeks
(Q) - Is Lunch provided? Lunch is provided along with a light breakfast, a mid day snack, and beverages will be available throughout the class