Description

Learn To Maximize Value
Professional Scrum Product Owner™ is a 2-day course that provides the foundational knowledge needed to work with Scrum in a highly practical way. The course is a combination of instruction and team-based exercises where students experience how the Scrum framework improves product development efforts. The course also includes a free attempt at the globally recognized Professional Scrum Product Owner I certification exam (PSPO I).
Can't make this class in Harrisburg? Check out all of our public courses or contact us to schedule private training for your team.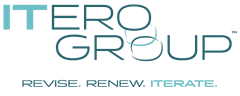 Itero Group offers both public classes for individuals and private Agile Training and Coaching crafted and catered to client organizations and personal team goals. Our trainers have real-world experience working on the development team, as Scrum Masters, and Product Owners; so they know how to get it done, and get it done excellently.
Learn more about how your team can deliver high-value products that excite your customers.
IS THIS PSPO COURSE FOR ME?
The Professional Scrum Product Owner course may be interesting to all involved in software development upon the Scrum framework, but has been specifically conceived for those responsible over products from a business and product management perspective and taking up the highly accountable role of Scrum Product Owner.


HOW SHOULD I PREPARE?
Students should review the PSPO Subject Areas before the class.


TELL ME MORE. WHAT SHOULD I EXPECT?
Over the 2 days, students will develop and solidify their knowledge of being a Product Owner through instruction and team-based exercises. The breadth of the role's responsibilities in delivering a successful product will become more clear from an Agile perspective. Metrics are identified to track the creation of value and the successful delivery of the product to the marketplace.
The PSPO course is much more than just a set of slides and an instructor. In this course, students work on real-life cases with other classmates together as a team. This course is made up of discussions and hands-on exercises.
WHAT WILL I GET OUT OF THIS COURSE?
After attending the Professional Scrum Product Owner Course you should:
Have a clear understanding of the mechanics of Scrum
Know how the Product Owner fits into Scrum
Successfully work with Scrum Teams and stakeholders
Effectively increase business agility
Certification Assessments
All participants completing the PSPO course receive one password to take the PSPO I assessment. If you attempt the PSPO I assessment within 14 days of the class and do not score at least 85%, you will be granted a 2nd attempt at no additional cost. As a student of the PSPO class, you are also entitled to a discount on the PSPO II assessment.
Earn PDUs

Students of Scrum.org courses are able to claim Project Management Institute (PMI) PDU credit: 14 PDUs after attending a two-day Professional Scrum Foundations (PSF), Professional Scrum Master (PSM), Professional Scrum Product Owner (PSPO), or Scaled Professional Scrum (SPS) course and 21 PDUs after attending a three-day Professional Scrum Developer (PSD) course. Please note that PMI PDUs are earned for course attendance and not for passing a Scrum.org assessment. Students can claim PDUs under PMI's "Education courses provided by other third party providers" category. You can claim your PDUs online at https://ccrs.pmi.org.


MORE INFORMATION
More information about the Professional Scrum Product Owner (PSPO) course can be found on Scrum.org's website here: https://www.scrum.org/courses/professional-scrum-product-owner-training.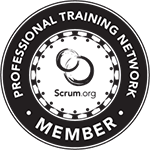 WHY SCRUM.ORG TRAINING AND CERTIFICATION?
Scrum.org is run by the co-creator of Scrum, Ken Schwaber. He also maintains the Scrum Guide. The organization is run by folks who eat, sleep and breathe Scrum and it shows in the carefully crafted curriculum and examinations.
It ain't easy. Your Scrum.org certification will hold more credibility with employers because you don't receive it automatically after taking a course. You must pass the certification exam. Your PSM training gives you an excellent shot at achieving certification.
Scrum.org's courseware is uniform and rigorously updated and fine-tuned to ensure every participant receives valuable and actionable training from Professional Scrum Trainers. To be clear, uniform doesn't mean boring! It means quality!