Description

Scrum The Toyota Way is a fully accredited and multi certified class.
Learn at the heart of Lean in a real world operating environment. Go inside the company and hear from those that are delivering agility in the world's highest regarded and most respected automotive company. The birthplace of lean and the genesis for many Agile concepts.
Learn Scrum the way the creators intended it to be taught and hear from a trainer who learned from the creators and taught others on behalf of the co-creator.
Learn the roots of The Toyota Production System and the tools and techniques that make Toyota the Gold standard in Lean, direct from the creators of Lean, and from a trainer who is an expert in how Toyota does what Toyota does better than anyone else.
Experience how Toyota is learning and using Scrum and see real world examples of their successes and challenges. Experience true openness and transparency as they share their journey with you, and teach you the patterns that work, and give you the tools and knowledge to take back into your world and succeed.
Join your trainer Nigel Thurlow, Chief of Agile at Toyota Connected, and his team as they guide you through two fun filled and energetic days of learning to apply deep systems thinking concepts, lean tools and behaviors, together with the Scrum Framework and Agile mindset.
Not a one size fits all approach, just deep learning of Scrum coupled with all the patterns being used by some of the best Agile teams in the world. Learn how to use Scrum to build amazing teams and create the environments for success. Learn how to apply Toyota thinking and Toyota tools to enable greater agility and deliver Customer 1st value.
Deliverables--What You Will Learn
Students who take this unique course will learn a common language and knowledge base of the Scrum Framework, and the ability to start practicing Scrum or interact with other teams utilizing Scrum approches.
Participants will gain a deeper understanding of the Toyota Production System and how the DNA of Toyota is deeply intertwined with Scrum and Agile. Students will learn how to identify non-value-added work and how to optimize product flow.
A critical part of a successful Scrum transformation is the broader training of the teams to ensure that they share a common foundation of understanding and know WHAT they are doing, as well as WHY.
This is a unique opportunity to learn from the best in a real working transformational environment and master Scrum The Toyota Way!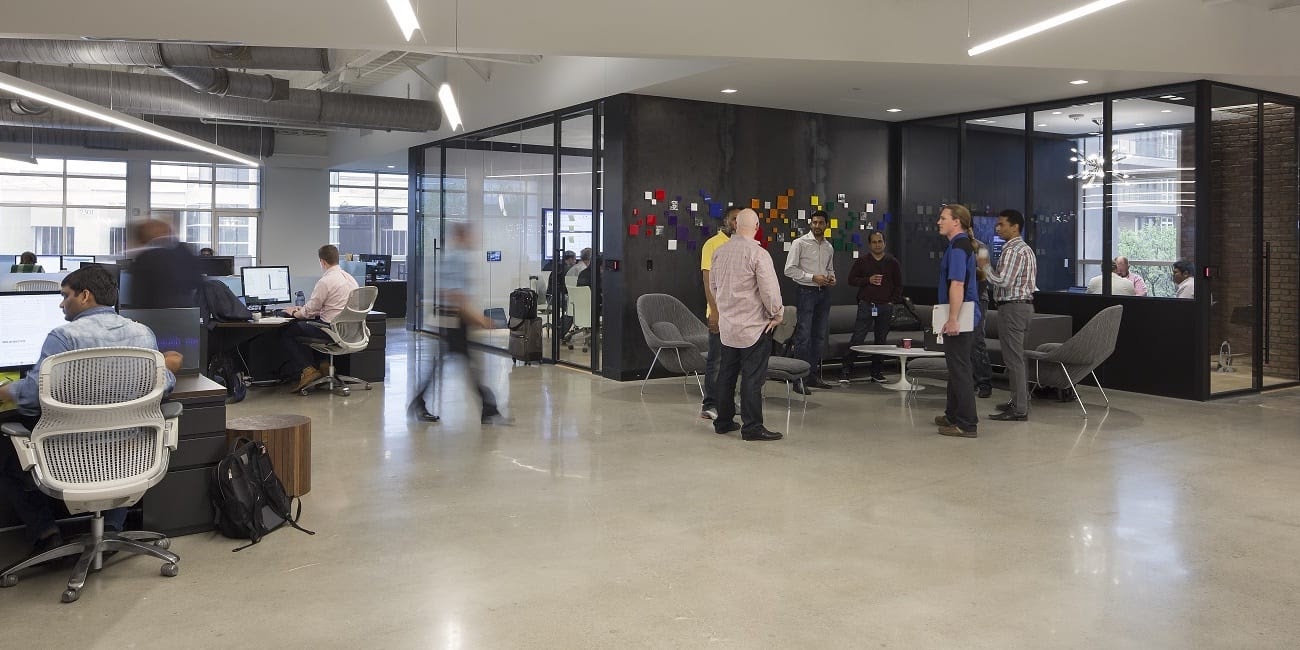 Course Agenda:
The two-day course provides everything you need to begin leading or participating in a Scrum team and leveraging the Toyota approaches.
Course Overview:
What is Scrum? Team roles, tools and time constructs
Understand Agile and differences between Lean, Scrum and Agile
Learn how "The Toyota Way" and Toyota Production Systems is built into Scrum and Agile
Learn how TBP Problem Solving is key to successful agility
Learn key systems thinking approaches through interactive exercises
How to set up Scrum teams and begin work in the most effective way
How to create, prioritize and estimate user stories for the product backlog
The role of management in a company powered by self-organizing teams
How to help new and experienced teams to be more successful
Understand and use value stream mapping
Learn Agile forecasting and budgeting, and release planning.
In this class, a combination of group exercises, facilitated discussions, case studies, tool examples and open Q&A are used to illustrate the principles being taught. The course includes a flexible curriculum that allows the team to guide its own learning experience.
No prerequisites are required, only that participants commit to the two-day class. The class runs 8:30 am to 5:00 pm daily.

Who Should Attend?
Anyone who wants to understand Scrum and The Toyota Tools, including: non-technical professionals, business leaders, software engineers and professional Scrum Masters. This class will help you to acquire a deeper understanding of Scrum and Lean concepts and practices.
For those already in a specific Scrum role, such as Scrum Masters, and those who support Scrum teams, the two-day course provides "expert practice" for both hard and soft skills.
This is an all inclusive class that will help you aquire a deeper understanding of Scrum and Lean concepts and practices. This is Scrum for everyone, and is the class Toyota Executives and professionals alike are experiencing and raving about.
Certification
If certification is important to you we have you covered:
Scrum The Toyota Way is an ICAgile Certified Course; attendees will receive an ICAgile Certified Practitioner accreditation upon successful completion of class. In addition each participant will receive a certificate of training from Toyota Connected (unique to this class). Students will also receive a one-time code to attempt the PSM I assessment from Scrum.org.

This class also qualifies for 16 SEUs (Scrum Alliance Educational Units) under category C and 16 contact hours for PMI PDUs.

As we develop this program we will be offering addtional opportunities to gain further accreditation and eventually qualifications from Toyota Connected. Anyone attending these early classes will be fully entitled to participate in these recognitions of skills once they are made available in the coming weeks and months.
This is your opportunity to gain recognition of your abilities from the global standard in quality. To become recognized by Toyota. To become part of something special.
Refunds and Cancellations
If you need to defer or cancel for any reason at any time, even the day of class we don't expect to keep any of your money. Just let us know as soon as you can and we'll offer the place to someone else and refund you straight away without question. Respect for People means treating you as we would expect to be treated ourselves.
Trainer's BIO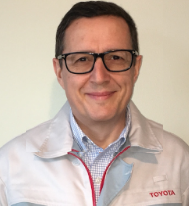 Nigel Thurlow is an Organizational Theorist, International Keynote Speaker, Continuous Improvement Leader, Agile and Scrum Expert, and The Chief of Agile at Toyota Connected. He is an internationally recognized industry expert on Lean and Agile approaches and is leveraging the power of The Toyota Production System and The Toyota Way to enhance and develop Agility in Lean Product Development.
Nigel led the successful transformation at 3M Healthcare Information Systems, and was a principal trainer and coach at Scrum Inc together with the co-creator of Scrum. Nigel has taught and coached in notable companies such as GE, Bose, 3M, Microsoft, and MIT, and as of 2019 he has trained over 5000 people in Scrum and Agile techniques. He currently holds the Professional Scrum Trainer designation from Scrum.org, and is the first trainer to have ever been certified to teach Scrum by both the creators of Scrum.
He is the creator of Scrum The Toyota Way, an approach that blends the deep teachings of Toyota and the Toyota Production System with Complexity Theory and the Scrum Framework, as well as the founder of the Toyota Connected Lean Agile Academy and Consulting Practice.





FAQs
Are there ID or minimum age requirements to enter the event?
The course is open to anyone age 18 and up.
Do I need to bring a computer to the event?
No. Personal computers are not necessary. All course material will be provided.
How can I contact the organizer with any questions?
Use info@experienceagile.org
What's the refund policy?
No refunds. If this is a concern, please contact us.
What if I need to cancel my registration?
We appreciate that if you have some problem in attending the course that you inform us with 45 days in advance. There are a lot of logistic issues that this kind of event demands from our organization. If this is a problem for you please contact info@experienceagile.org. if you have to cancel with less than a 45 days notice there may be penalties.
Can the course be postponed/cancelled?

We reserve the right to postpone or cancel this course if there are insufficient registrations. If this is the case, you will be notified between 3 and 5 working days before the course start date. In this case, you will be offered an alternative date or a full refund. We will not be responsible for any other costs incurred.
Are there discounts for groups?
Yes, if you have a group contact us for a discount.
All trademarks mentioned are the property of their respective owners.