Multiple Dates
Scrum Master Certification Training - Live Virtual Classroom Training
Description
2 days (6.5 hours each day - 12 PDUs)
10:00 - 4:30 EST
Get live, dynamic, instructor-led training, regardless of where you live or work. Our virtual classroom live online training format combines a proven curriculum with leading-edge technology (Adobe Connect) to deliver a rewarding virtual classroom experience.
Note: We never cancel our virtual classes. We will hold them even if there is only one participant.
The Scrum Master is responsible for the successful implementation of Scrum as well as the enabling a high-performing team. The Product Owner's role is to maximize Return on Investment (ROI) from Agile projects and is one of the most challenging and rewarding Agile roles. It is critical to your implementation of Scrum that these two roles work effectively together.
ABOUT THE COURSE:
This two-day course will prepare you for the Professional Scrum Master Certification (PSM I) and from Scrum.org and will also provide you with an in-depth training on the role of the Scrum Master, Product Owner and Scrum Team member. Upon completion of the course, you will also have the knowledge necessary to apply and implement the Scrum framework at your organization.
Scrum is one of the Agile frameworks that uses simple techniques to increase productivity, delivery and quality. Scrum is an iterative, incremental framework for developing any product or managing any work. These characteristics have led to Scrum becoming the most popular method in the world for Agile software development.
Course Content:
The Scrum Framework
The Agile Manifesto and Scrum Values

Scrum Rules, Roles, Events and Artifacts

The Team and Scrum Master

The Product Owner

Defining "Done" and Undone Work
Activities and Interactions
Product Backlog Planning

Sprint Planning

Sprinting

Sprint Reviews
The Agile Product Lifecycle
Envisioning

Release Planning

The Product Backlog

Writing Effective User Stories

Backlog Prioritization and Estimation

Grooming and Refining the Product Backlog

Product Acceptance and Exploratory Testing
Participants will download a course participant guide containing the slides and exercises to assist during the course and to serve as a tool for future reference and taking action when returning to the workplace. You can purchase the participant guide in advance from Amazon.



FREE Certification practice exam included!
If you are planning to get your Professional Scrum Master certification (PSM I) from Scrum.org, our practice exam is a perfect way to prepare. All class participants receive free 30-day access to this practice exam. Click here for more information.

AUDIENCE:
Anyone interested in learning the core principles of Scrum or looking to receive training on the role of the Scrum Master including:
Team Members
Project Managers
Program Managers
Scrum Masters
Product Owners
Functional Managers
Note: This course will meet 11 of the 21 contact hours needed of Agile Project Management Training to be eligible for the PMI-ACP certification or 11 PDUs for PMPs. See our training FAQ for more information.

Contact us at info@BostonAgileTraining.com if you would like us to provide this training on-site at your organization.

About the Instructor, Dan Tousignant, PMP, PMI-ACP, PSM I, CSP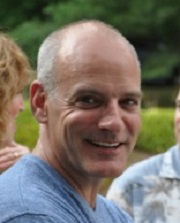 Dan is a lifelong project manager and trainer with extensive experience in managing software development projects. His company, Cape Project Management, Inc. has been delivering high quality Agile and project management training since 2010.

Though the role of the professional project manager is changing dramatically through these approaches, Dan coaches organizations on how to transition project managers and leadership to an Agile environment.
Dan has over 20 years of experience providing world class project management for strategic projects, direct P& L experience managing up to 50 million dollar software development project budgets, experience managing multi-million dollar outsourced software development efforts and strong, demonstrated, results-driven leadership skills including ability to communicate a clear vision, build strong teams, and drive necessary change within organizations. Based upon this experience, he has adopted both Agile as the primary method for developing and implementing software.
Dan holds a Bachelor of Science degree in Industrial Engineering from the University of Massachusetts, Amherst and is a Certified Project Management Professional, Professional Scrum Master I, PMI Agile Certified Practitioner and Certified Scrum Professional.
Connect with Dan on LinkedIn: http://www.linkedin.com/in/danieltousignant

Note: This is an independently developed curriculum. Cape Project Management Incorporated is not affiliated with Scrum.org.

Organizer of Scrum Master Certification Training - Live Virtual Classroom Training
Implementing Agile Project Management is a challenge for many organizations. We can help you by providing public, virtual and onsite trainings as well as by implementing scalable client-focused solutions that improve the effectiveness and speed at which Agile is adopted in your organization.