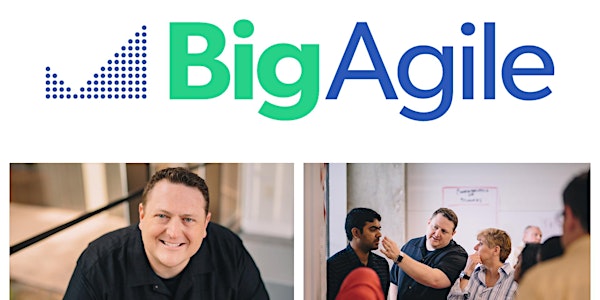 Scrum Master Certification: Registration ends Wednesday 9/20
When and where
Location
The Workshop Mercantile / Hub Conshy 100 Four Falls Corporate Center #104 Conshohocken, PA 19428
Refund Policy
Refunds up to 30 days before event
Description
Registration ends Wednesday 9/20/17
---


Earn your ScrumMaster® Certification!
What is Scrum? Here is a 1 minute video explaining that:
Why do you need a CSM? Read the ZDNet article on it
A Certified ScrumMaster® ("CSM") helps project teams properly use Scrum to increase the potential of the project's success. CSMs understand Scrum values, practices, and applications, and provide a level of knowledge and expertise above and beyond that of typical project managers. They act as "servant leaders," helping the rest of the Scrum team work together and learn the Scrum framework. CSMs also protect the team from both internal and external distractions. By earning a Certified ScrumMaster® certification you will:
Expand your career opportunities by staying relevant and marketable across more and more industries adopting Agile Scrum practices.

Demonstrate to employers and peers core Scrum knowledge and skills.

Learn the foundation of Scrum and the scope of the Certified ScrumMaster's role from its very best minds.

Engage with a community of recognized Scrum experts who are committed to continuous improvement.
This 2-day workshop includes all requirements, materials and testing fees to sit for the CSM exam!
Agenda of the Class
Day 1 - 8:30am - 4:30pm
Breakfast and Lunch Served
Scrum Origins (What is agility and what problem is Scrum trying to solve)
Scrum Roles (what are they, why are they there)
Scrum Metrics (what metrics can we track to help us become better planners, we have an exercise that demonstrates this)
Product Backlog (the genesis of a great scrum team, what is a product backlog, who manages it, and how is it created)
User Stories (how to write user facing requirements to help the team solve the user's problems while tracking acceptance and scope along the way)
Day 2 - 8:30am - 4:30pm
Breakfast and Lunch served
Estimating (general practices on estimating size/complexity of our backlog with the team)
Sprint Backlog (the plan to turn the backlog into potentially shippable increment)
Sprint Planning (using the sprint backlog to help us understand what the team can logically commit to completing based on their capacity, roles, etc…)
Managing the Sprint (tools used to track progress during our sprint and how we synchronize our efforts, burn downs)
Retrospectives (continuos improvement plans and techniques)
Release Planning (long term planning with metrics and estimation, roadmap planning)
Release Tracking (tracking progress against those long term plans with charts and burn downs and burn ups)
Contact us with any questions or for group discounts: CSM@theworkmerc.com
Lance is a dynamic, experienced management and technical professional with the proven ability to energize teams, plan with vision, and establish results in a fast paced, customer-focused environment. He is a Certified Scrum Trainer® with the Scrum Alliance® which includes Certified Agile Leadership®, Certified Scrum Professional®, Certified ScrumMaster®, and Certified Scrum Product Owner®. Lance comes equipped with a great personality and servant heart that truly helps build cross-functional teams. Given his fun personality, overall size and appearance, he has come to be known as Big Agile.
Lance has lead teams of agile coaches and managers to sustain cross functional, self-organizing teams focusing on delivering the highest business value for their customers as early as possible through the Scrum process and agile engineering practices/craftsmanship. Getting a product truly "Done" takes discipline and his focus is on shaping a team's definition of done to include great engineering.
Lance is a true evangelist for Scrum having founded the successful DFW Scrum User Group as an outlet for professional networking and a community sounding board for Scrum. He has engaged and learned from many of the Agile Manifesto authors which has shaped his pragmatism in agile application.
Free covered parking / WIFI / Refreshments. The old Hub Conshy is now the Workshop Mercantile! Conshohocken's premeire meeting and event space. Why get your CSM in an old boring hotel when you could be getting it here: