Description
Course Overview
Scrum Foundations
As more organizations adopt Agile transformation, it's essential to introduce staff to the benefits of how self-organizing teams deal with complex problems. This is where Scrum Foundations comes in. As an in-house introductory training, Scrum Foundations exposes newcomers to the principles of Scrum, including the ideas, language, and elements of the framework – a perfect first step in one's Agile journey.

The Scrum Foundations course covers the existing Scrum Foundations Learning Objectives that are aligned with the most recent Scrum Guide.
What participants can expect:
By completing this course, participants will earn a Scrum Foundations certificate of completion that validates their knowledge about the fundamental elements of Scrum.

The Scrum Foundations certificate holder:
Recognizes the benefits of Scrum
Demonstrates proficient comprehension of Scrum Roles, Events, and Artifacts
Has taken a first step in the journey towards a deeper understanding and practical application of Scrum
Is more prepared to take a Scrum Alliance certification offering
Has met the learning objectives that must be covered before or during a foundational Scrum Alliance course (CSM and CSPO)
After the course:
​Participants will receive:
Access to a unique self-paced eLearning assessment
Complimentary 3-month Scrum Alliance membership
A digital badge that individuals will be able to put on LinkedIn and other social media platforms
Meet the Trainer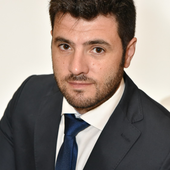 FAQs
Do I need to bring a computer to the event?
No. Personal computers are not necessary. All course material will be provided.
How can I contact the organizer with any questions?
Use ptoffice@radtac.com
All trademarks mentioned are the property of their respective owners.