Description
Cromwel Burgos from Clark Pacific will share how Scrum is implemented in construction industry and how to get buy-in from everyone. He'll share examples from past projects and how they got started with Lean, Agile and Scrum.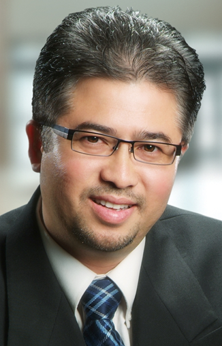 BIO: Cromwel Burgos is a construction industry professional having spent the last 20+ years serving institutional clients as a preconstruction specialist for over 20 years in the General Construction industry and recently change his career to be a Product Manager for the leading premanufacturing company in California. During his time as general contractor he worked primarily with healthcare facilities and educational and commercial projects to direct the resources necessary to design, estimate, schedule and value-engineer projects from initial conceptualization through the completion of final construction design. Cromwel has been instrumental in the successful completion of multiple projects valued at over $ 3B throughout his career. He has gained a significant understanding for the operational and financial pressures on healthcare and commercial projects and is devoted to maximizing the value obtained by his clients for their construction dollar.

He started his lean journey more than a decade ago and was instrumental in the development and implementation of Target Value Delivery with one of the leading construction firms in California. His skillful application of Target Value Delivery process ensures that the project owner will attain maximum value for its available construction dollar and resource. Cromwel has worked with the industry's leading design firms throughout the projects design period, facilitating the process, and helping them with critical decisions and to determine the relative value of different design solutions and confirm that the resulting design allows for efficient construction.

As a Product Manager, Cromwel is also focus on lean product development and production processes and has shown over the years that lean is really about Respect for People. His personal mission statement is "to help develop people by sharing lean knowledge and skills on-the-job to solve complex problems and improve how they perform their work."

In addition to being a Scrum Master, Cromwel is also a Certified Product Manager, LEEP AP, an Associate Value Specialist, DBIA Design Build professional, Certified Healthcare Constructor, and Certified Lean Construction Institute Trainor. He has a bachelor's degree in Civil Engineering and lives in Roseville California with his wife and two children.

Organizer of Scrum, Agile and Lean in Construction: Cromwel Burgos - June 4th