| | |
| --- | --- |
| SCRIPT ANATOMY: TV Spec Lab (9) - DRAMA/DRAMEDY | |
Event Details
1 Spot Left!
Applying to network writing programs?
The road to fellowships starts with a STRONG SPEC SCRIPT!
Hoping to get a head start on your Studio Writing Programs and Fellowship applications for 2018?  Want to be a TV staff writer?  Looking to secure an agent or manager?  Or is your ultimate goal to create your own show?  Aspiring writers need at least 1 exceptional spec in their portfolio to break in to the business.  
Develop and finish your Drama or Dramedy TV spec and elevate your material with Script Anatomy's tools and development process and give yourself the best shot at success with…
TV Spec Lab
Instructor: Dedi Felman
In this 2 week prep + 4-week intensive lab, writers can expect step by step, detailed feedback from the instructor on Script Anatomy development tools, outline and draft.  
Aside from helping you develop and write your script in 4 weeks (with breaks in between for outline and draft), this unique curriculum provides invaluable preparation for your first staffing job.  Writers are also expected to actively participate: read materials, pitch ideas, give notes and work together as a room to help fellow writers in the story breaking process each week.  In a professional writers room, you must participate to keep your job -- working this muscle will benefit you.
Prerequisite: Writers should have written at least 2 scripts.   This class is not for absolute beginners.
Limit: 8 writers
When: 2 weeks of Prep (help picking concept, and then concept one sheet & story spine sheet tool assignments) + 4 Saturdays January 13th, January 20th, February 3rd, and February 24th  from 2:30-5:30pm (** No Class January 27th, & February 10th and 17th -- off for outline and draft) 
It's best to sign up early so you have ample time to complete your pre-assignment.
Where: BLANK SPACES, Santa Monica - 1450 2nd St, Santa Monica, CA 90401  
Cost: $650.00 
There will be no refunds after 1/10/2018. Please click here for our full refund policy, which can be found after the last class description.
For more info on Script Anatomy, click HERE.
___________ 
ABOUT THE INSTRUCTOR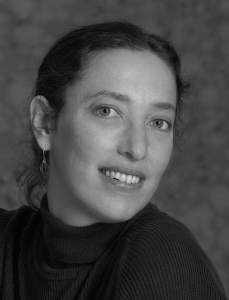 Dedi Felman is a drama writer, born and raised in the wilds of New Jersey. A member of the inaugural class of the HBO Access Writing Fellowship (2015-16), she began her love affair with writing and the English language while teaching English as a Second Language in Seoul, South Korea. To this day, kimchi chi-gae (stew) stokes her late-night creativity
A devotee of global politics and adventure, she can speak "market" Thai, has sailed down the Moei River with Burmese rebels, and co-founded www.wordswithoutborders.org, a private and NEA-supported online magazine for literature in translation back in the wild web days when "online content" was still a novelty in media.

Dedi worked in publishing as an executive editor at Oxford University Press and a senior editor at Simon & Schuster, where she developed award-winning and bestselling book projects across a range of genres and topics from Facebook to personal risk to cutting edge neuroscience. Upon moving to Los Angeles, she attended the UCLA Professional Program in Screenwriting, taught TV writing for Script Anatomy, and volunteers for the Young Storytellers Foundation.
_____________________
**TESTIMONIALS:
"Dedi knows her stuff. She teaches with a clear understanding of structure in modern television. When I wouldn't quite get something, she took the extra time to explain it until I had it clear. It's not the general tv writing course you would get at a university. This course breaks scripts down, piece by piece, to the nitty gritty detail. Now I finally have a grasp on what it will take for me to write in the professional world. I learned so much from her in this course."
- Ethan Griffith
"Dedi is an amazing instructor who really digs deep to hone your vision. She latches on to the heart of your story, nourishes that vision, and gives you the tools and notes to see that vision realized. She's patient yet firm, and works tirelessly to ensure you are supported throughout the length of the class. I would email her between classes with questions, concerns, fears, and thoughts, and always got speedy replies that were both thoughtful and thought-provoking. She not only gave me new perspectives, but also pitched story solutions that gave both of my scripts (spec and pilot) new depth and meaning, and challenged me to become a better writer. I'm very proud of the work I've produced and have grown exponentially under Dedi's guidance."
- Natasha Hall (see www.natashahallwrites.com for contest placements)
"Dedi is a helpful, patient and knowledgable teacher who imparts structural tools about television writing that helped elevate my script. She is also a wonderful human being, and it was a joy to be in class with her."
- S. Schwartz
"I'm naturally very skeptical and, after having spent tens of thousands of dollars on a college education already and investing more on a professional career, I was worried about investing more in yet another program. But after Natasha Hall took the course and raved about just how great Dedi was as an instructor, I had to find out for myself. I also knew that in order to truly invest in my career, I had to do it with experienced writers who really cared about the process, being effective, and knowing how it is to really work in a professional writers room. After seeing Tawnya and Dedi's credentials I knew I was in the right course. I couldn't have made a better decision for my career as a writing professional. Dedi was so very patient with my very high-end expansive concept, helping me focus my ideas, characters, stakes, goals, and conflicts. She helped me streamline my concept, focus on the process of character analysis, outlining and really comprehending what I wanted to accomplish with my pilot. Thanks to Dedi, I'm more disciplined with my process and so much closer to achieving the completion of my pilot... There are no guarantees in this business, but Script Anatomy will at least give you the tools you need to not only start your work but complete it. Thanks Dedi and Tawnya."
- Greg Payton
__________________________
ABOUT SCRIPT ANATOMY'S FOUNDER
Tawnya Bhattacharya is a writer, writing instructor and founder of Script Anatomy, a writing school that helps television and screenwriters reach their writing goals and elevate their craft through classes, workshops and private consultations.
Bhattacharya, a screenwriting teacher for the past 12 years, launched Script Anatomy in 2011 just as her professional writing career was getting off the ground. Her objective: to use her experience of breaking into the industry and building a career to help other writers do the same. 
Currently writer/producers on Famous in Love (Freeform), Bhattacharya and her writing partner Ali Laventhol have written on The Night Shift (NBC), Perception (TNT), The Client List (Lifetime) and Fairly Legal (USA). They are repped by UTA and Heroes and Villains Entertainment and Morris Yorn. Former NBC Writers on the Verge fellows, they were also semi-finalists for the ABC Disney Fellowship (before getting a job that took them out of the running), and Bhattacharya was also a FOX Writer's Intensive fellow (FOX optioned her semi-autobiographical pilot).  
Bhattacharya's teaching days began at Writers Boot Camp (2005-2008), a program dedicated to feature writing. Upon starting Script Anatomy, Bhattacharya decided to focus solely on television and developed her own practical tools of writing and rewriting based on her own process. Over the years she finessed these tools into the unique Script Anatomy curriculum, which has helped hundreds of writers succeed, whether getting staffed, representation, selling pilots, screenplays and novels. She has guest-taught workshops with ISA (International Screenwriters Association), Stage 32, the TV Writers Fund, and the Disney | ABC Writing Program, and was most recently a mentor for the 2017 CineStory TV Writers Retreat in Idyllwild. She also writes a column in Script Magazine called "Your TV Guide."

With Script Anatomy, Bhattacharya has helped hundreds of writers succeed. Some have won contests, festivals, and fellowships, others secured representation, or been hired for assignments. Others still have graduated from Script Anatomy to go onto their first staff jobs on network and cable shows, even selling TV pilots, screenplays, and novels as a result.
For more about Script Anatomy, visit www.scriptanatomy.com
__________________________
"If you want to jump start your writing career, Script Anatomy is the perfect place."
If you want to jump start your writing career, Script Anatomy is the perfect place. Tawnya's tools for structure and story pushed me to take my work to the next level. She showed me how to channel my ideas in an organized and systematic way. In her advanced pilot lab she aligned us as a team from day one, coached us from presenting an idea from concept, to pitch, to script. She ran the class like a writers' room so we could get a sense of the real world requirements of working on staff. Because she has worked as a TV writer for years, Tawnya brings her experience and all the lessons that she's learned into class and gives you the tools to navigate the room. Tawnya's approach is keenly-sharp and nurturing in a professional and enthusiastic way, all while keeping an eye on delivering the best story possible. Script Anatomy delivers tenfold.  
- April Fitzsimmons (Staff writer ABC's SECRETS & LIES, ABC Family's STITCHERS, 2014 Disney | ABC Writing Program, Repped by APA & Brillstein Entertainment Partners.)
__________________________
"I had high hopes walking into Tawnya's Script Anatomy Televisionary Workshop. My expectations were blown out of the water."
I had high hopes walking into Tawnya's Script Anatomy Televisionary Workshop. My expectations were blown out of the water. Tawnya's class was constructive, supportive and insightful. She isn't afraid to give you the notes you need to hear. Even better, she supports you with the right tools to squeeze out the talent. I'm truly amazed at how much my writing was elevated after going through her workshop. And when looking around at the other writers she mentors, I'm impressed to see that I'm not the only one. If you've got the talent, Tawnya can foster it and bring it to the next level. I seriously can't express how great she is. I'm so glad I walked into that Script Anatomy workshop and feel so privileged to have Tawnya on my side, helping me through the world of TV writing. 
– Daireen Galeano (NLMC/NHMC TV Writing Program Fellow, 2012/2013 CBS Writing Program Fellow) 
__________________________
"Tawnya is extremely knowledgeable and supportive and I recommend her to anyone seeking a teacher."
What sets Tawnya apart from other teachers I've had is her unmatched enthusiasm for the art and craft of writing. She has a deep understanding of what makes stories work, and is great at communicating that to her students. Her class was always warm and open, but also very focused. People were encouraged to speak up, but if things got off topic, she would get everyone focused on writing again. Tawnya is extremely knowledgeable and supportive and I recommend her to anyone seeking a teacher.
-- Kiyong Kim (2010-2011 Nickelodeon Writing Fellowship recipient, 2012/2013 NBC Writers On The Verge Fellow, blogger @ Kiyong's Blog of Creative Pursuits)
__________________________
"Tawnya was the best screenwriting instructor I could have asked for."
Tawnya was the best screenwriting instructor I could have asked for. I am certainly a better writer  for having had her as my teacher and am very lucky to have her continued support. She has a wonderful ability to get to the heart of storytelling with clear insight and determined precision. She has a no-nonsense style with a nurturing heart. I endorse her teaching one hundred percent.  
-- Wendy B., Screen & TV Writer
__________________________
"Tawnya Bhattacharya is like a screenwriting personal trainer."
Everyone has an idea. But to turn that idea into a 100-page screenplay takes dedication, discipline and hours of work. Tawnya Bhattacharya is like a screenwriting personal trainer. She'll help you to whip that underdeveloped 98-pound weakling of an idea into a full-blown feature-length commercial screenplay. You'll love the results.    
-- Tim Grant (Optioned writer, Repped by UTA, Optioned Screenwriter & Blogger @ Post-Mortem Depression
__________________________ 
"Her class stands out in the overly saturated arena of TV writing classes, books, and seminars."
"As a working television writer, Tawnya understands the inner function (or dysfunction) of "the writer."  This, coupled with her innate gift for teaching, make her class stand out in the overly saturated arena of TV writing classes, books, and seminars.  Not only was her class informational, enhancing both my story and structure skills, but it was inspirational, fun, and offered a supportive environment for every participant.  But, what really matters is this: Tawnya made my work better."
-- Eva Taylor (2015 NBC Writers on the Verge Fellow, 2012/2013 & 2013/2014 NBC Writers On the Verge Finalist)
 __________________________ 
"The guidance you'll receive throughout the roller coaster ride is unparalleled."
Tawnya Bhattacharya's Televisionary Writer's Workshop is the place to go if you're ready to write like a professional. The pace is fast, the expectations are high, the deadlines are real, yet the guidance you'll receive throughout the roller coaster ride is unparalleled. As a rule, nobody should care more about your script than you do,but Tawnya frequently breaks this rule; whatever passion you bring to your script is guaranteed to be exceeded by her notes, ideas, and suggestions. This course supplies a safe, constructive, yet thoroughly challenging launch pad for any writer who's looking to grow...and start a career. 
-- Jason Romaine (writer/actor/comedian; current PAGE International Screenwriting Contest Quarterfinalist, The Humanitas Prize David & Lynn Angell Fellowship in comedy writing) 
 __________________________
"This workshop is worth its weight in gold!"
The Televisionary Writers Workshop was one of the most valuable, most enjoyable, and most meaningful experiences I've had in my writing career.  And I promise you that's not hyperbole.  As a working television writer, Tawnya is a wealth of information -- information that is current and up-to-the-minute.  Tawnya's years of teaching and private coaching experience are beyond evident, and show up in her deep wisdom, perspective, and savvy.  And all of this is delivered with clarity, humor, and an honesty that's always supportive.  This workshop is worth its weight in gold!
-- Blaed Spence (journalist and tv writer)
 __________
For more class photos, click HERE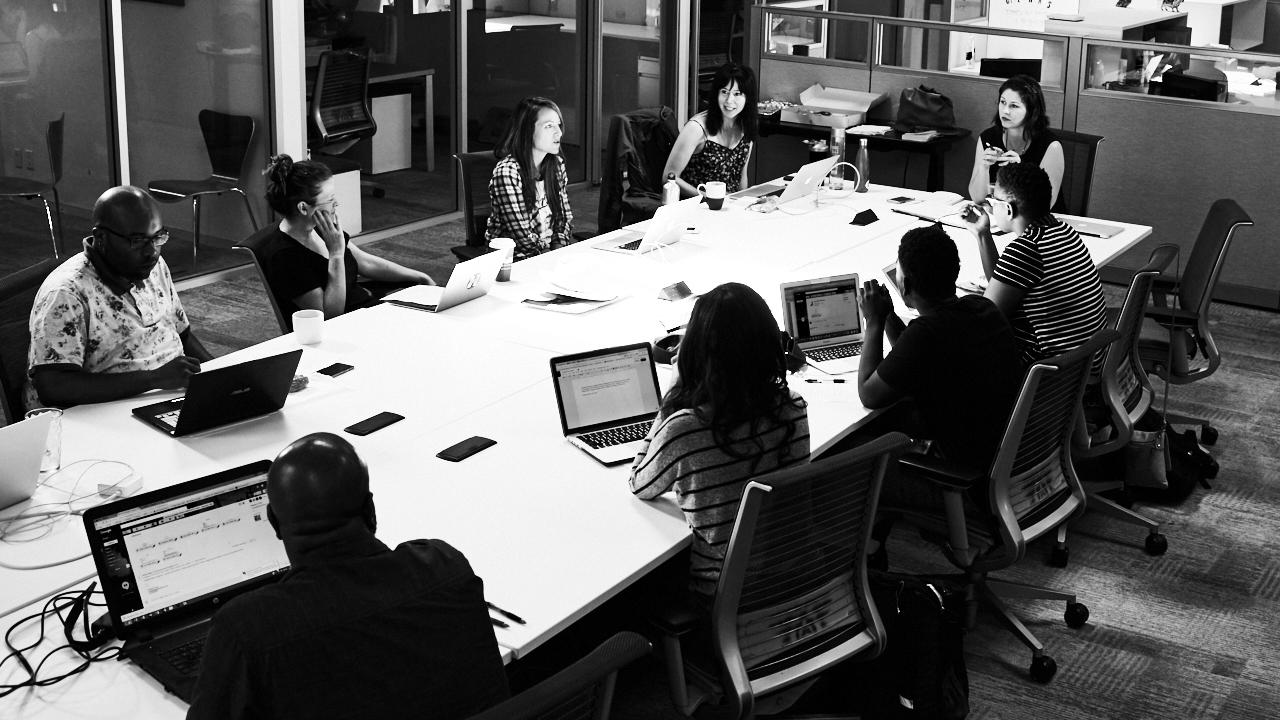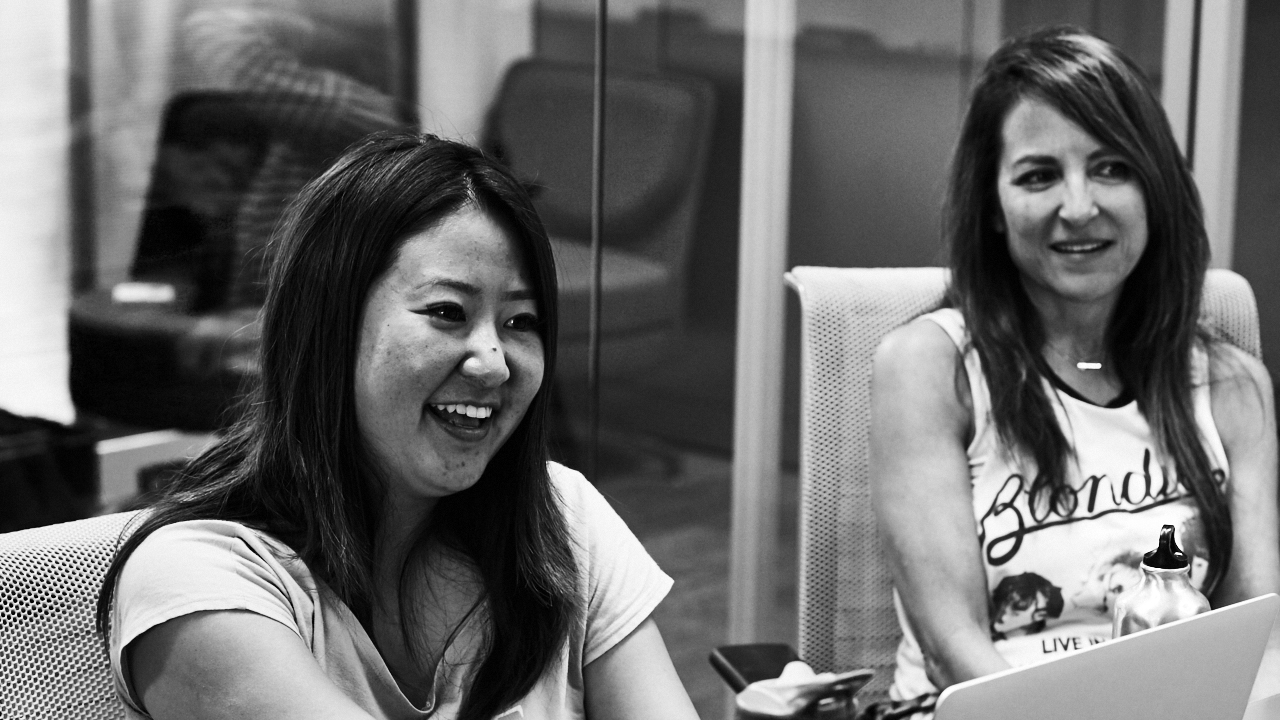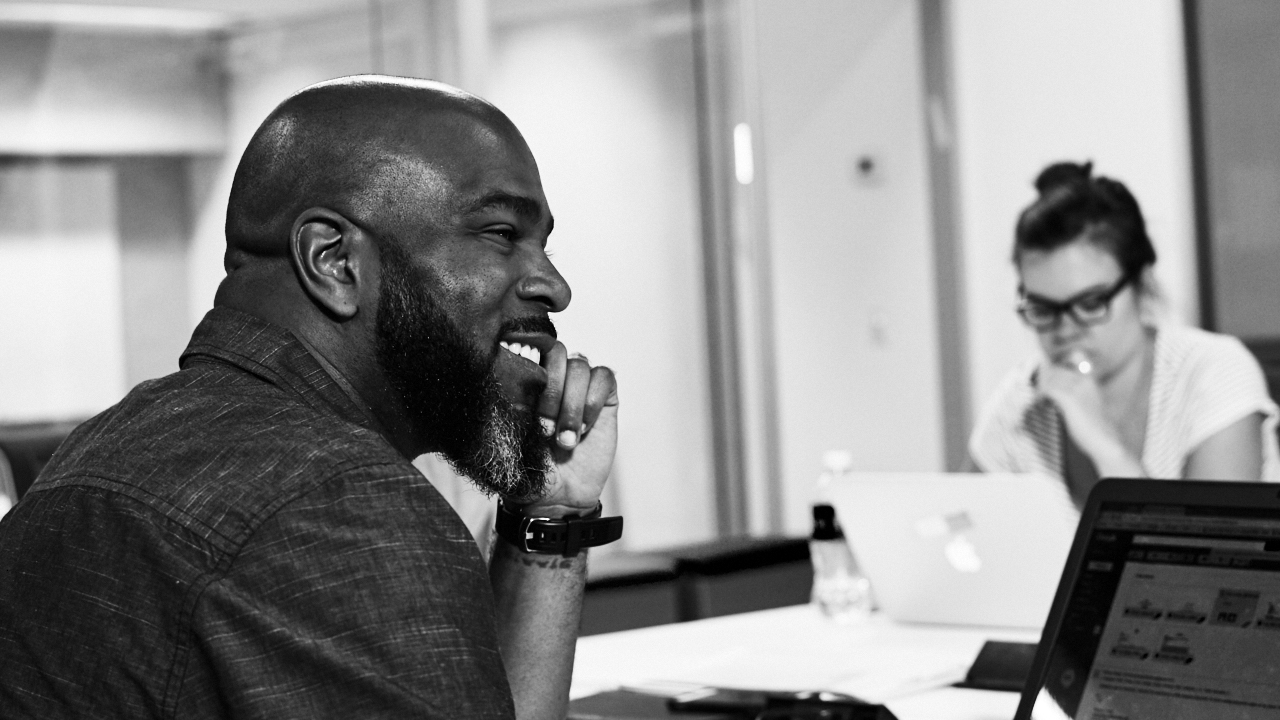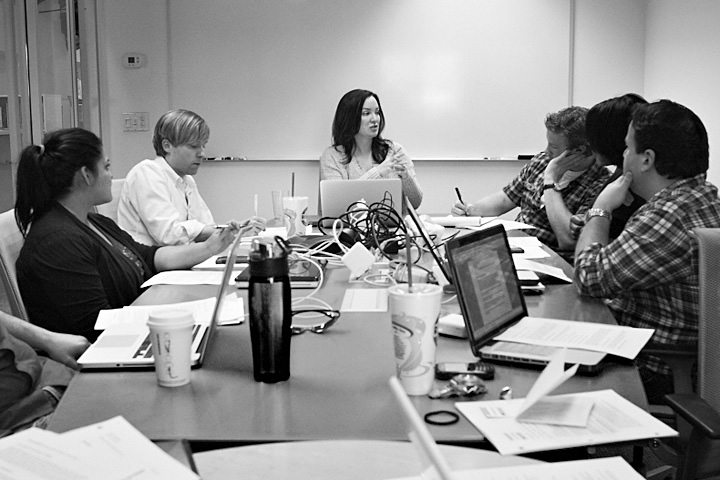 Where

Blank Spaces
TBD
Los Angeles, CA


Organizer
SCRIPT ANATOMY helps screenwriters elevate their writing and reach their goals through script consultations, private coaching sessions and group classes. www.scriptanatomy.com