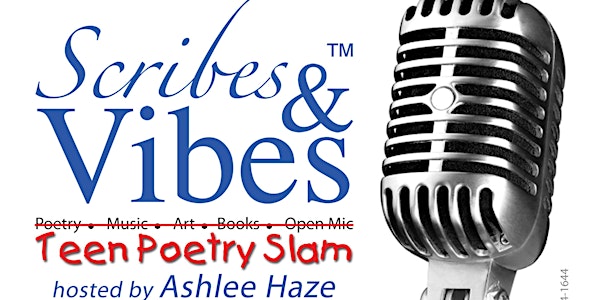 Scribes & Vibes Teen Poetry Slam at Stonecrest Library
When and where
Location
Stonecrest Library 3123 Klondike Rd Stonecrest, GA 30038
Description
Scribes & Vibes Teen Poetry Slam
hosted by Ashlee Haze
4pm, Saturday, September 29, 2018 at Stonecrest Library
suitable for all ages | open to the public | registration recommended
Join us as we closeout the LIT Story Fest with poets (ages 13 - 19) performing for prizes.
Poets will be given three minutes to perform a poem without props, to earn a score of zero through ten.
Judges will indicate which poets they prefer each round, eliminating poets each round, until one poet is crowned the slam champion.
Sponsored By: Sypher 360 Show, LIT Story Fest, and LIBRARY OUT LOUD
Address:
3123 Klondike Road
Stonecrest, GA 30038
Information: info@scribesandvibes.com