Description
Event: Screens 'n' Suds is very happy to announce our 2016 Chicago Big Event on Saturday June 25, 2016 at Links Taproom in Wicker Park. At 2pm, the doors will open to the public for free entry (suggested $5 donation to charity). All proceeds from this event will go to National Multiple Sclerosis Society, Mockingbird Foundation and Alzheimer's Association. Hours of the event are subject to change.
VIP is sold out!!! VIP ticket will gain you early entry at noon to have first shot at our new beer inspired screen prints and some really fantastic brews! Like our other Chicago events, Jim Pollock will be meeting and greeting fans and selling his artwork. We have a waiting list for the VIP if extra tickets become available.

Commemorative Memorabilia:
Harry Glasses - 12oz Heat-Treated Glass with Satin Etch print. Design by Jim Pollock. Screens 'n' Suds logo by Itty Bitty Press. Pic below is the printer's proof. The red dotted lines will not be printed on the glasses. Pre-order available at: http://screensnsuds.storenvy.com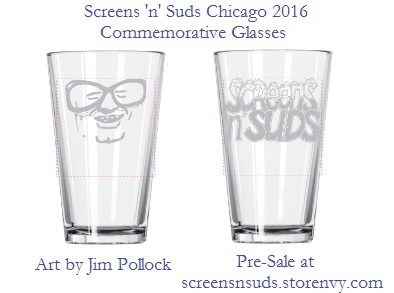 Event T-shirts - Screens 'n' Suds logo on front pocket and design below by Plastic Flame Press on back. T-shirt will be light blue. Pre-order available at: http://screensnsuds.storenvy.com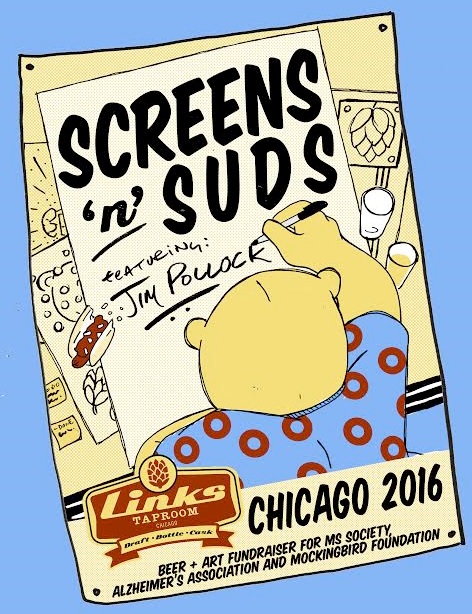 Screens: We will have some brand spanking new prints created specifically for the event. These prints will go on sale to VIP guests first and then to the public at 2pm, if any are left. Previous Screens 'n' Suds prints and T-shirts will be available for purchase at the event as well.
Tentative artists for the print series & one-off pieces:
Be Optimistic - Mixed Media 30" x 24"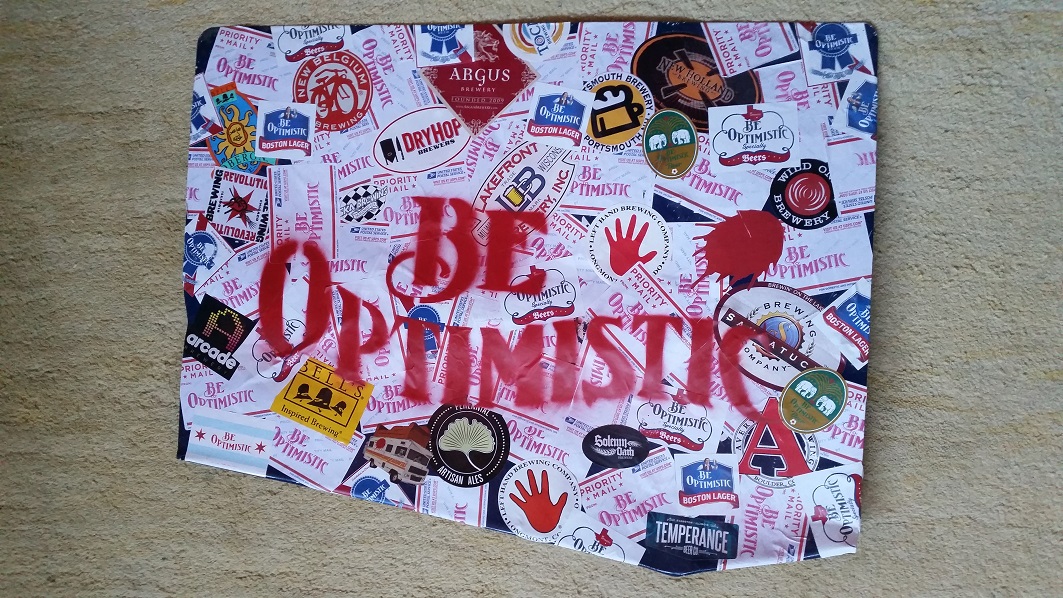 Ben Heineman - Dead Box (available in Silent Auction)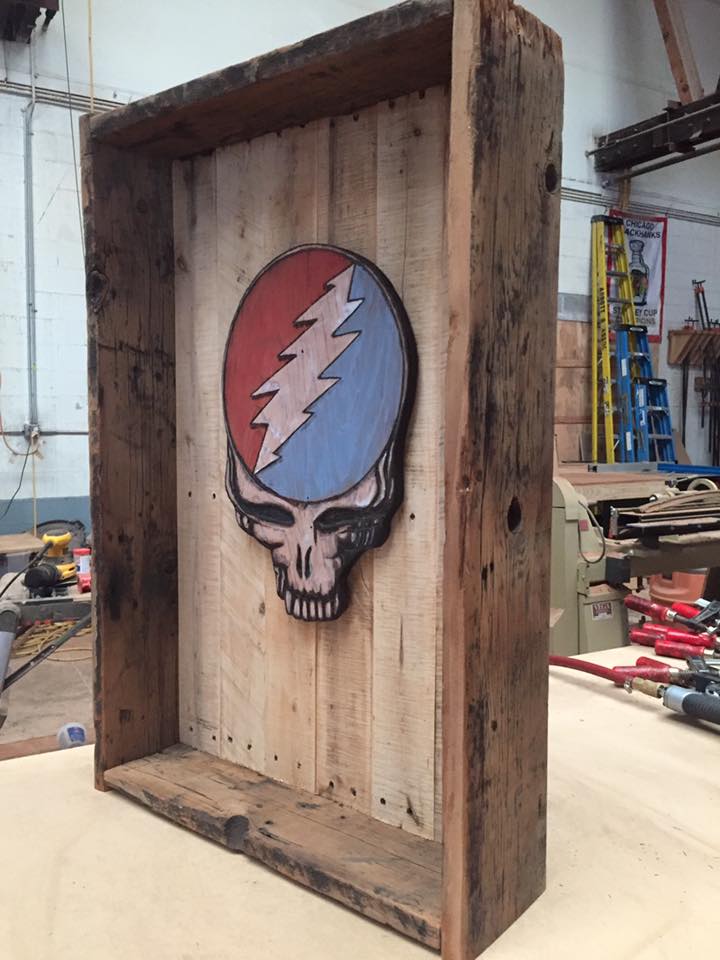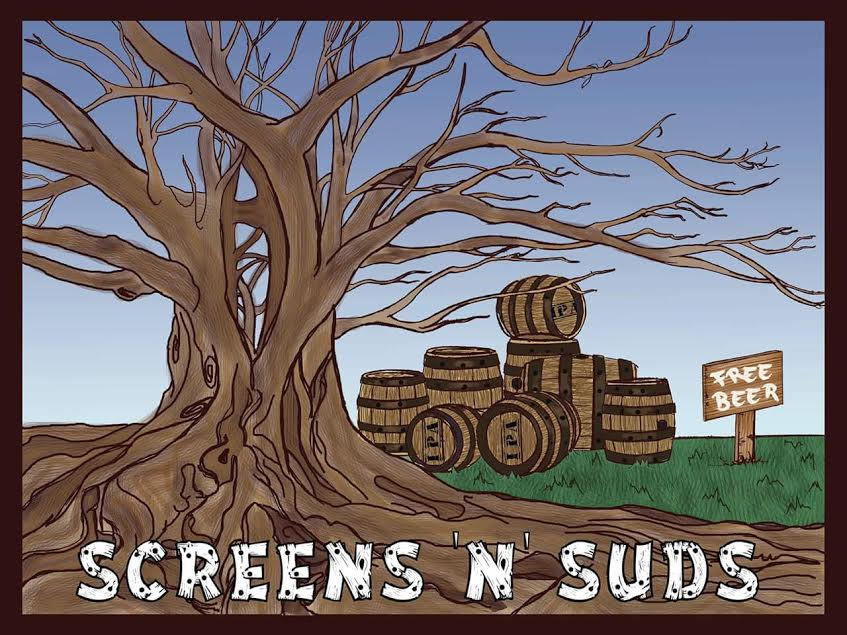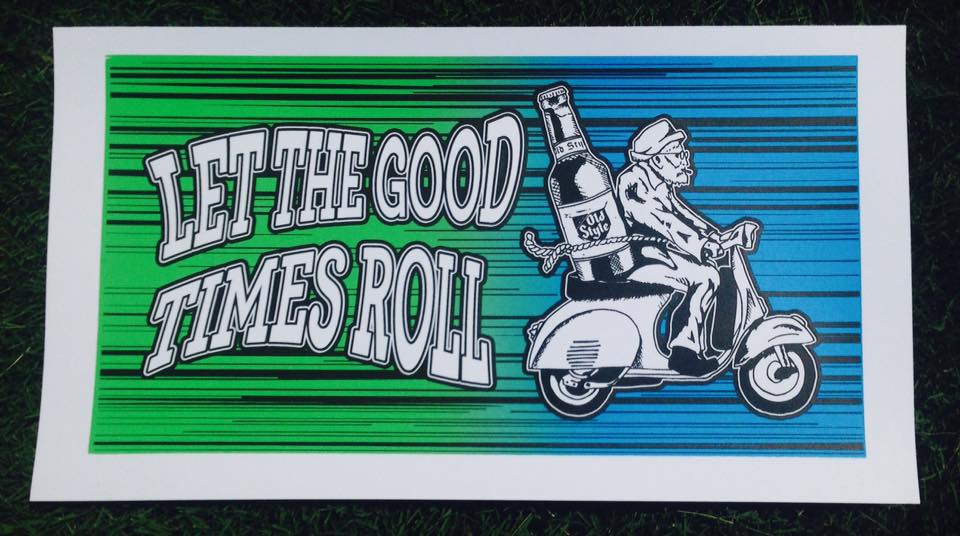 Chris McNamara - "Hop Dust Torture" Revolution & Links Collaboration Pale Ale & Original Water Color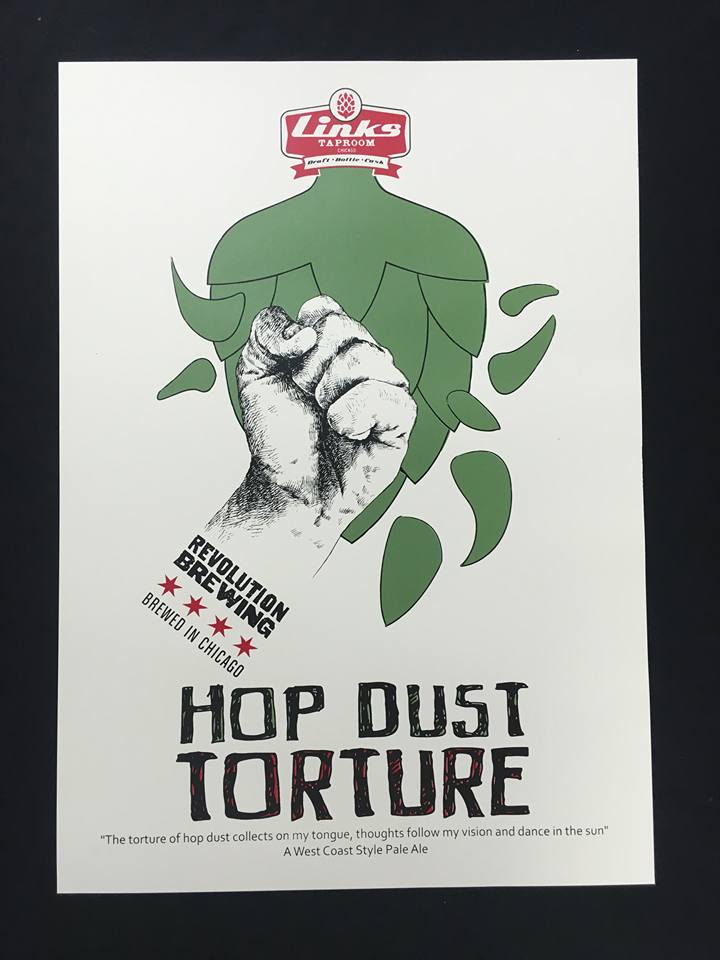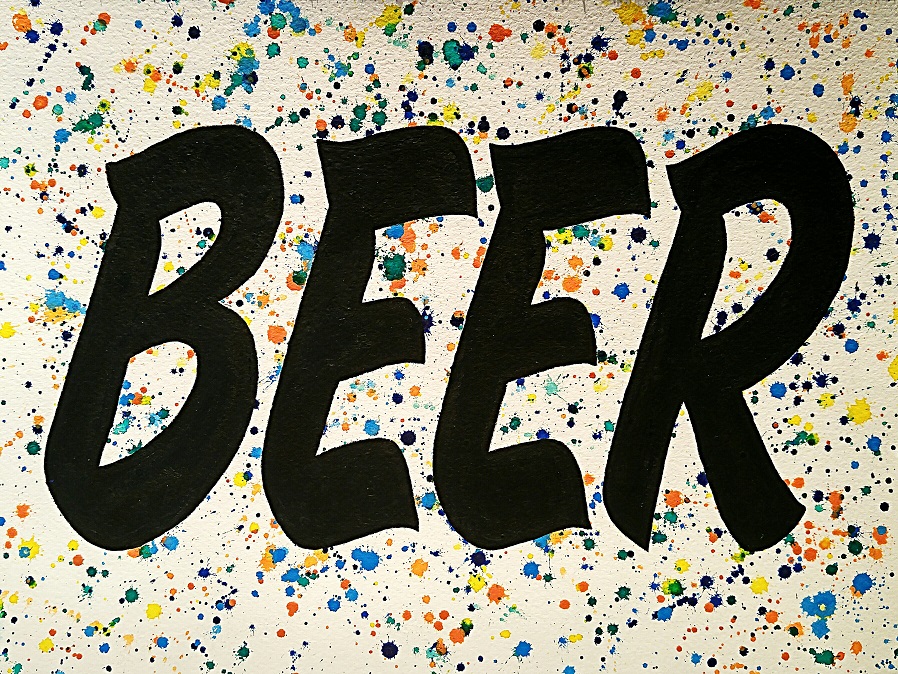 Christian Leaf "Hopthulu II" (variant on right)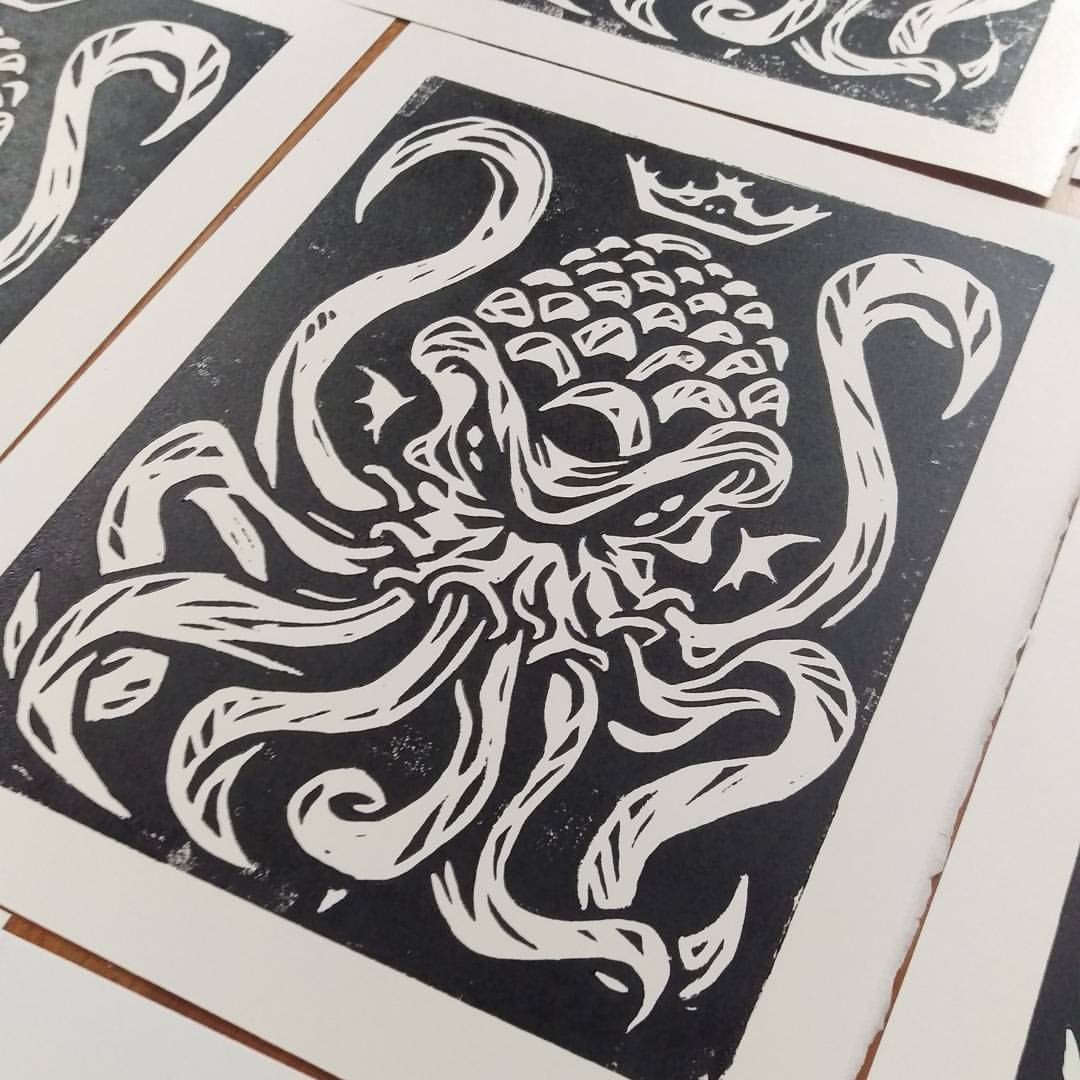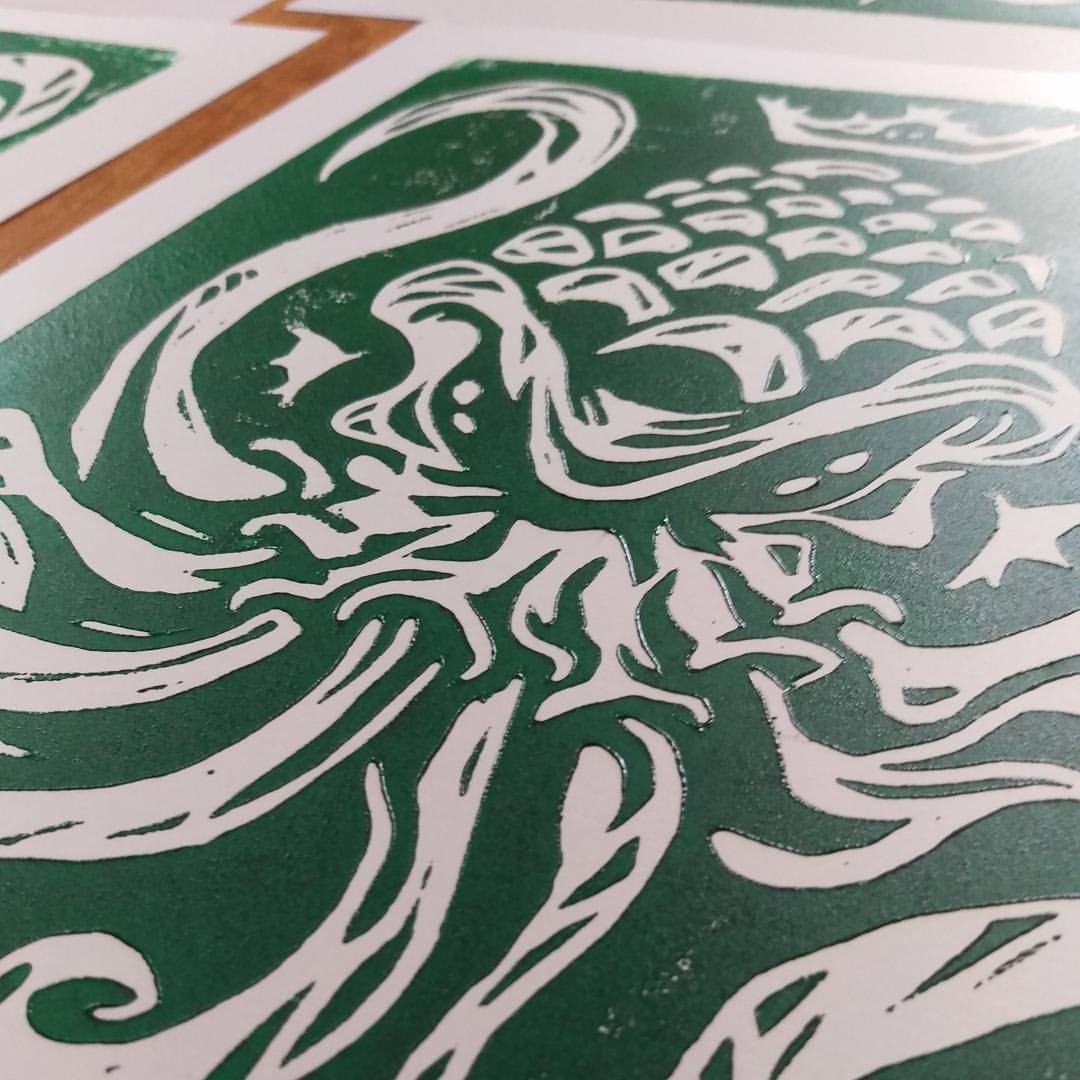 Craig Tapecat McCudden Original Piece of Art (OG)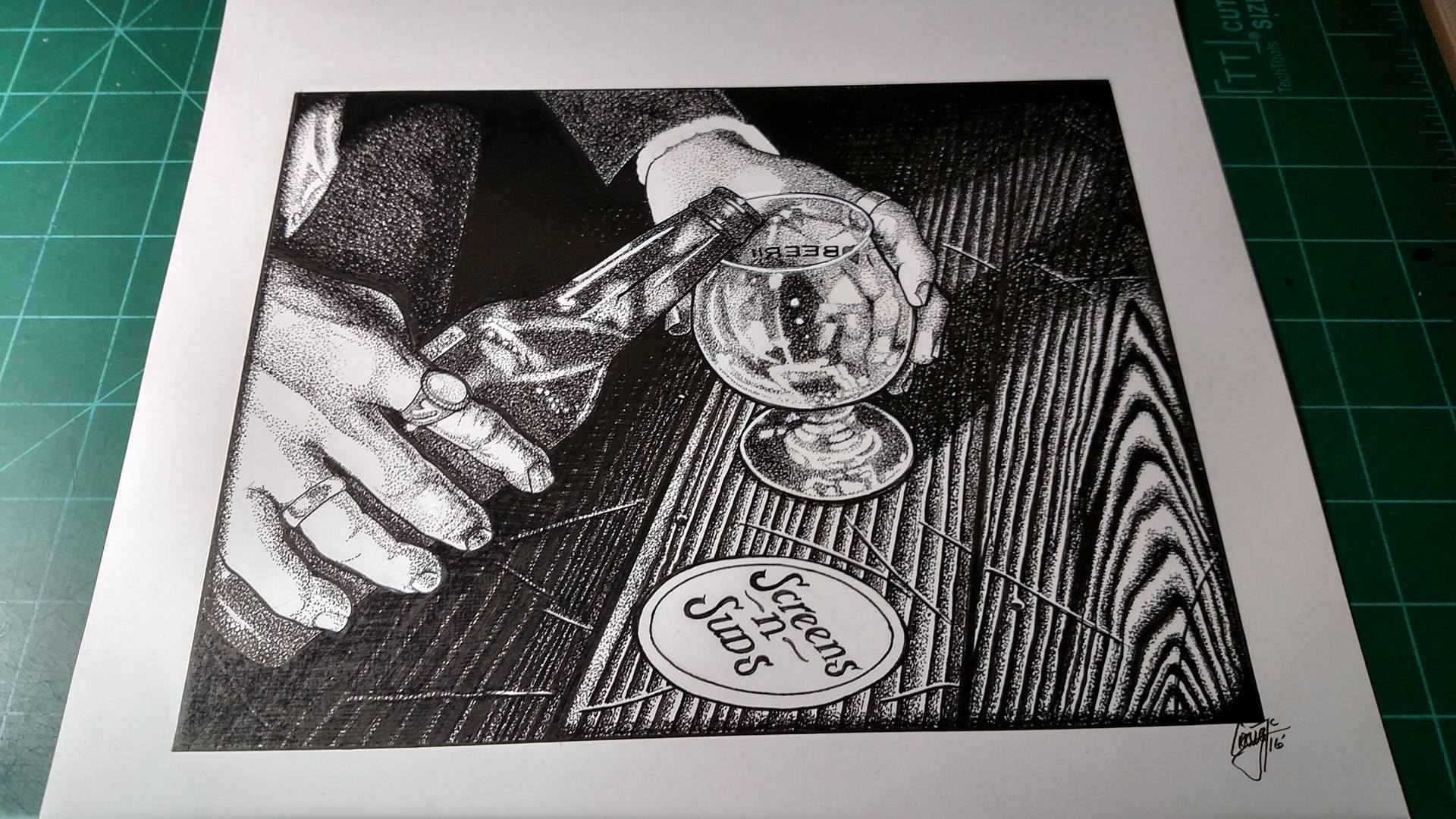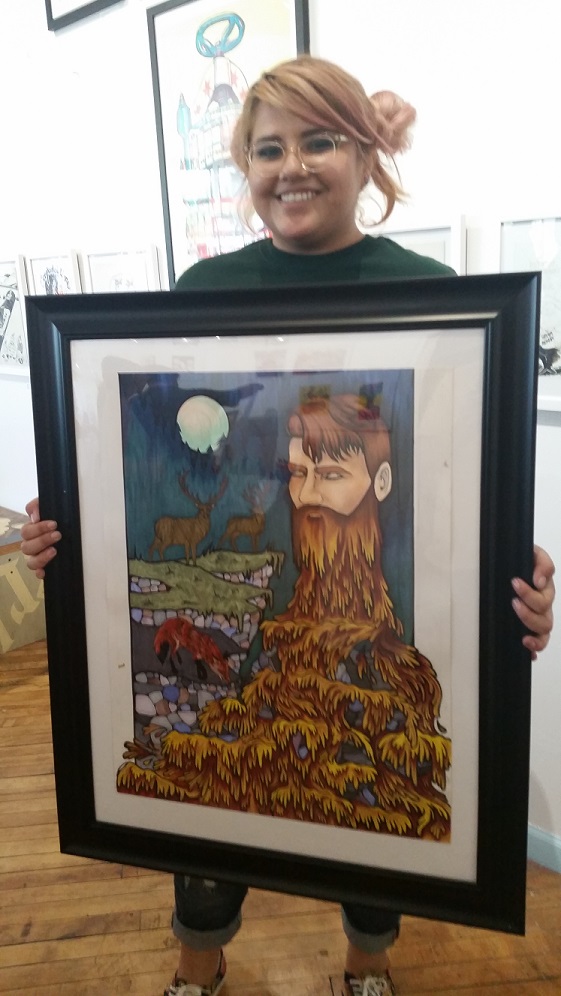 Francisco Ramirez "My god, its full of bars"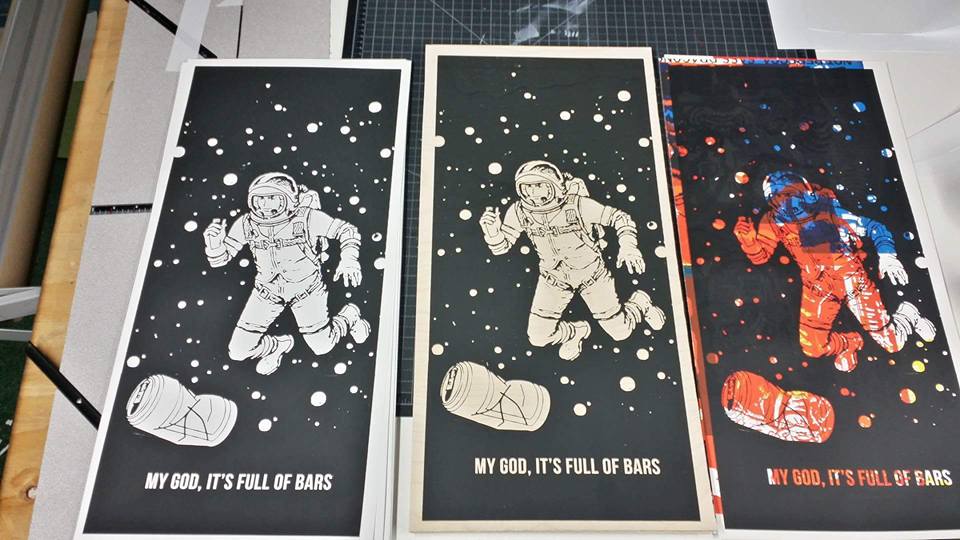 Jim Pollock "A Ball Park Favorite"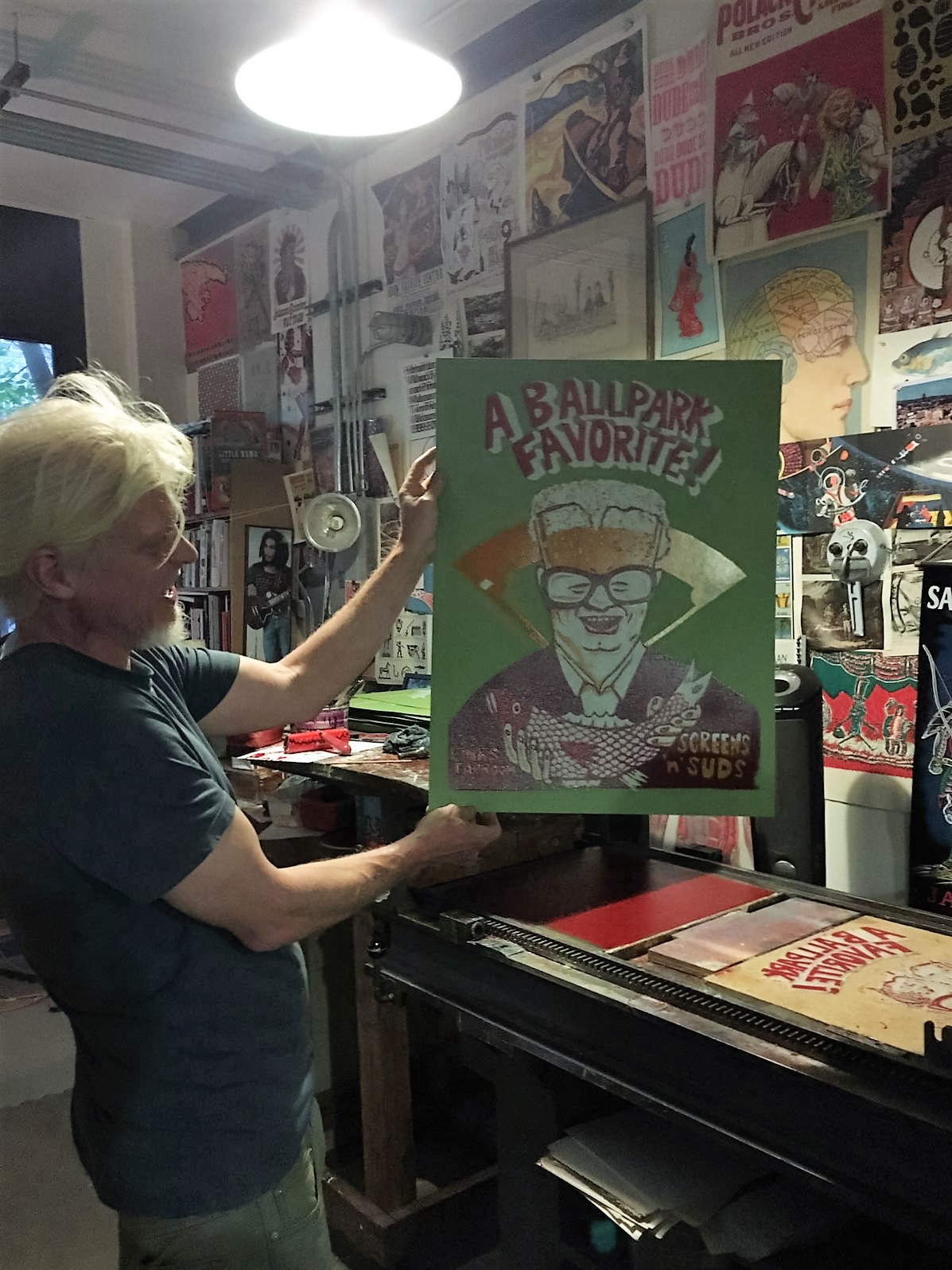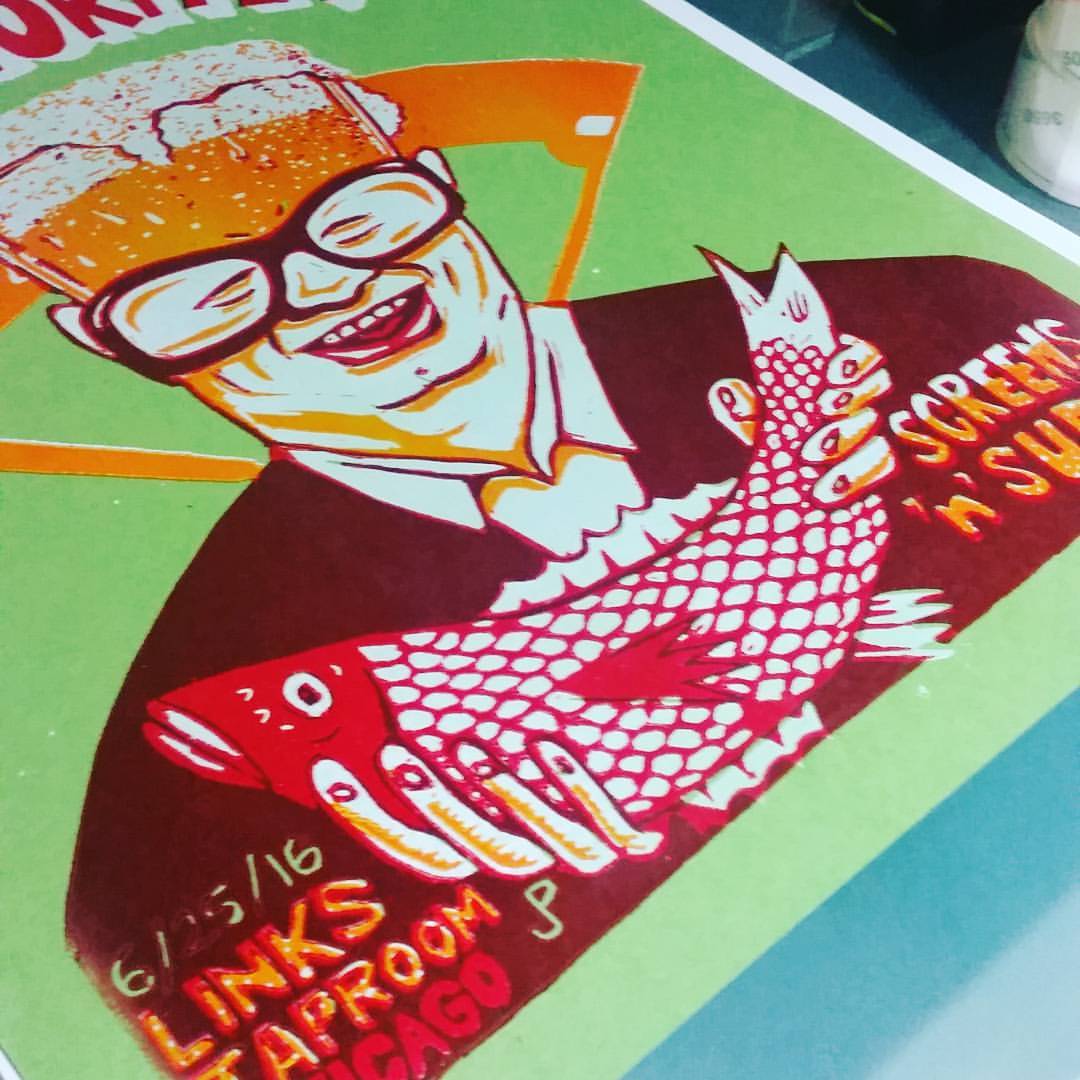 Jon Rose (variant on right)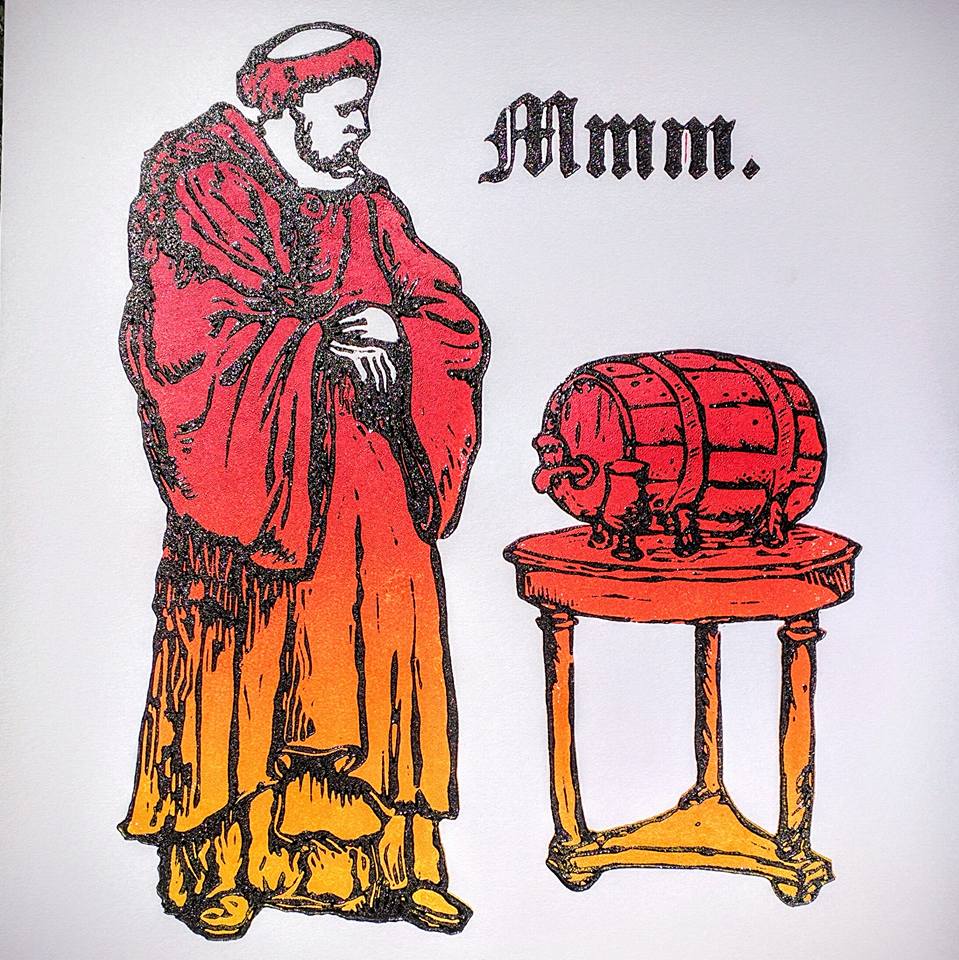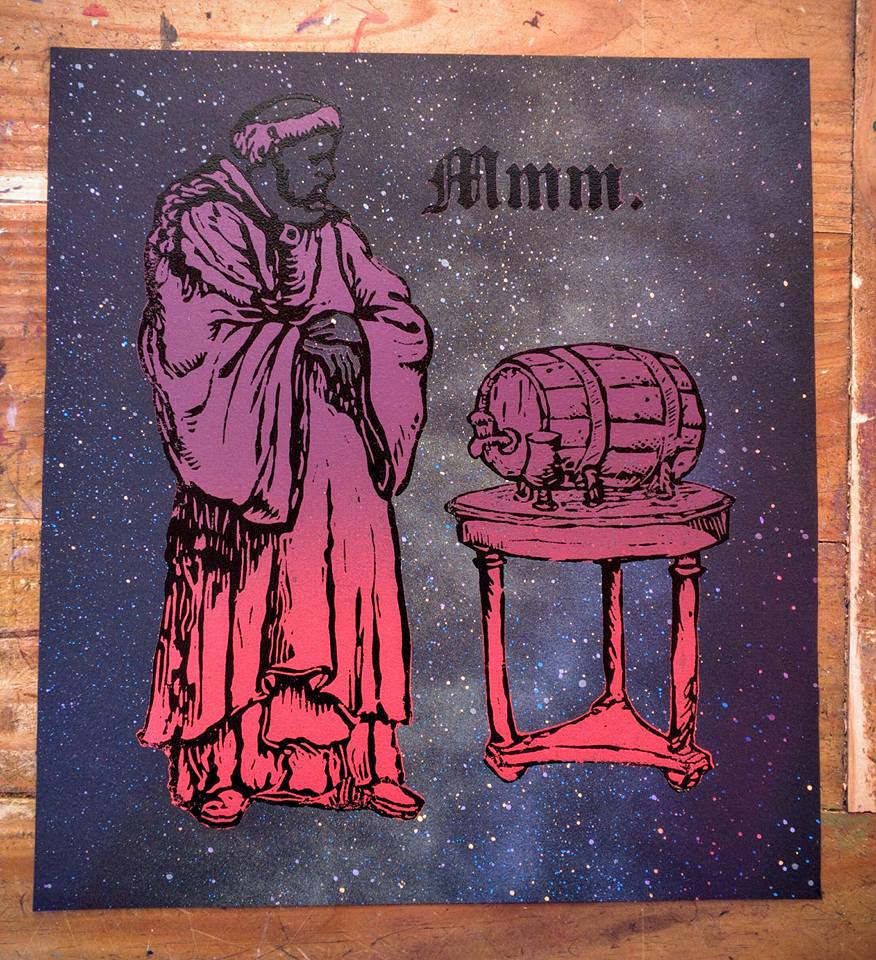 Michael Lawrence - "NoPua" Block Print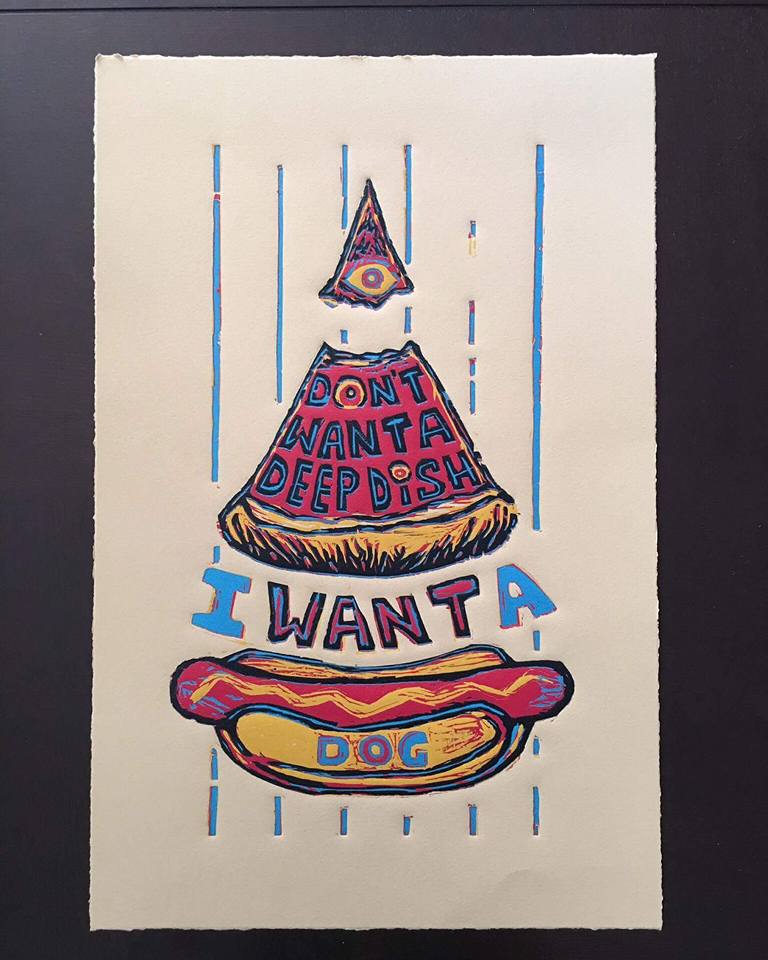 Suds: Your VIP ticket will include hand picked beverages for the event during the hours of the event! Non-VIP can purchase beverages at normal pricing.

Tentative list of Featured Breweries:
Alarmist Brewing Company -

Phobophobia - A Patersbier–Dutch for "fathers beer"–is a low gravity table beer traditionally consumed by Trappist monks with their meals (or when no one was looking). Ours is golden in color, dry and highly carbonated. German Pilsner malt contributes mild notes of bread, while the Czech Saaz hops add notes of spice and earth tones to the aroma. A classic Belgian Trappist ale yeast delivers delicate and complex fruity notes. Goes great with friends, family, and thwarts all enemies. 4.8% ABV, 18 IBU

Ballast Point Brewing Company - TBD

Black Belt Brewery - TBD

Destihl Brewery - TBD


Green Flash Brewing Company- Willy Vanilly

- Wheat Ale aged with Vanilla. 5.5% ABV


Pipeworks Brewing Company - Lil' Citra -

Session IPA - Official Release is 6/27 in cans, so we will have one of the first kegs!

4.9%




SweetWater Brewing Company -

Goin' Coastal - Pineapple IPA 6.1%


Transient Artisinal Ales - Obligatory

- East Coast Style Pale Ale hopped with columbus and citra hops 6.2% ABV


Revolution Brewing Company - Hop Dust Torture -

West Coast Pale Ale collaboration with Links Taproom.

Silent Auction:
2012 Marq Spusta "Morris" Screens 'n' Suds Print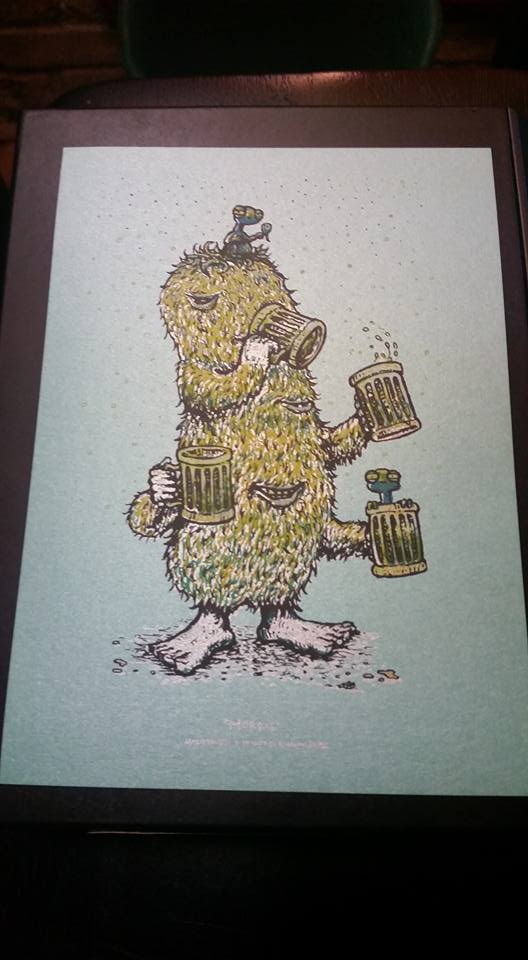 Craig Tapecat McCudden Original Piece of Art (see above)


Chris McNamara Original Piece of Art (see above)

$200 Gift Card to http://www.soldoutposters.com Thanks Joe
Bier Brewing Company Bourbon Barrel Aged Sanitarium Quad donated by John Sheehan

2012-2016 Three Floyds Dark Lord Vertical donated by Mike Quinlan & Lee Lamers




2015 Jim Pollock Screens 'n' Suds AP Set (Red, White & Blue)

De Garde Brewing Company Anian, Imperial Berry Bu, Galaxy Hose, Oude Desay, Dark Harvest and Sucre Brun donated by Jeremy Herring

Indiana's Phinest donated by Tim & Michele Meyer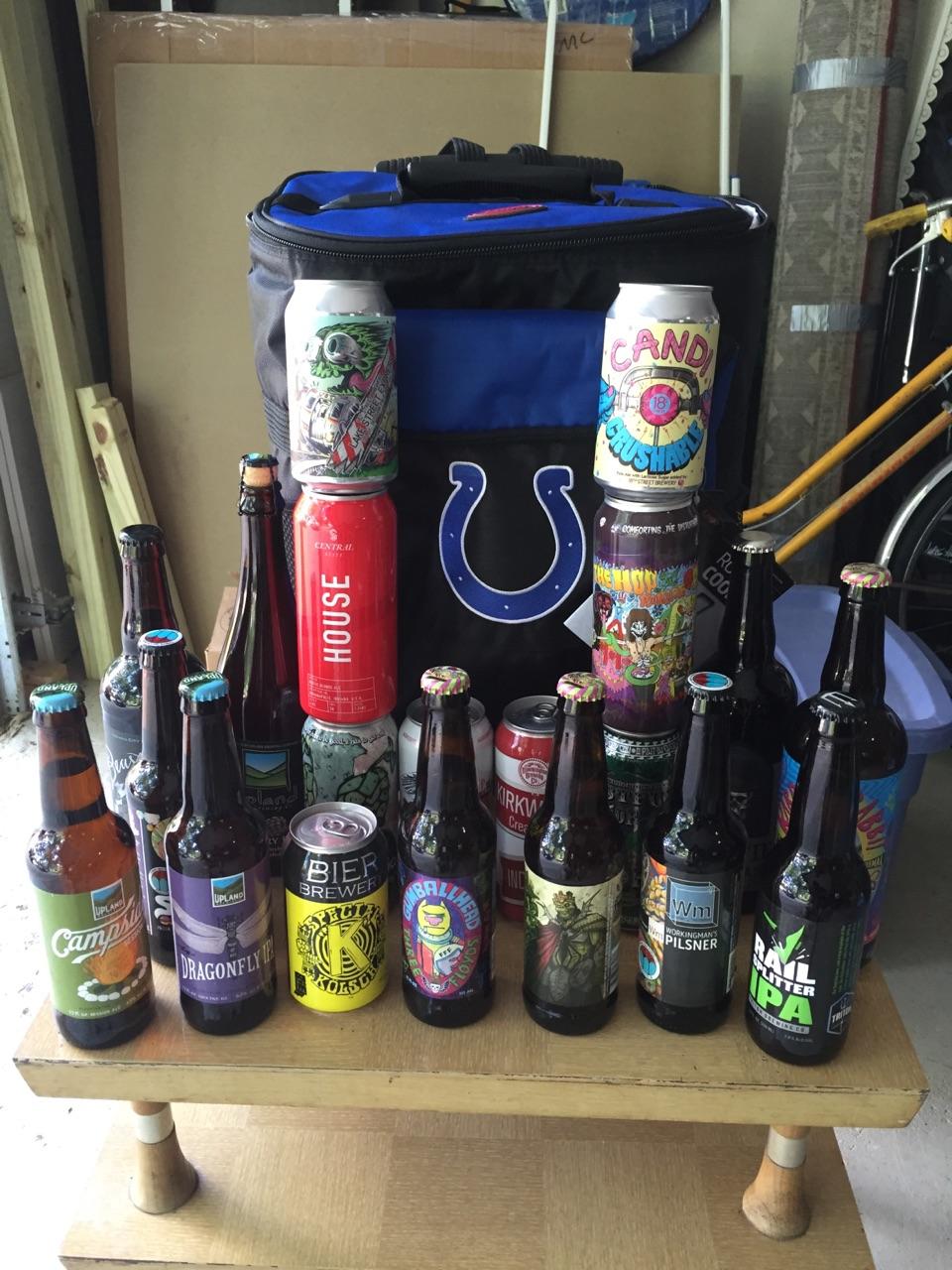 Mockingbird Foundation Prints and Shirts donated by Mockingbird Foundation

.

The Welker x Boyer is #30 and is a Large and The Masthay x Boyer is #35 and also a Large.


Gift Certificate from Synergy Clothing http://synergyclothing.com/ Thanks Henry Schwab!

Various prints donated by Brian Schiebel (Pollock, Masthay, Bullock and Millward)

Jim Pollock's Joe Russo's Almost Dead donated by Adam Lebin

Contact screensnsuds@gmail.com if you'd like to donate art or beverages to the event.