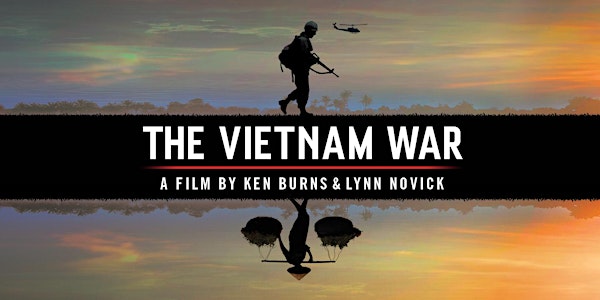 SCREENING - "The Vietnam War"
When and where
Location
Patriots Point 40 Patriots Point Road Mount Pleasant, SC 29464
Description

It is with great disappointment that we announce the cancellation of this screening for THE VIETNAM WAR due to the threat from Hurricane Irma.

Please stay safe; our thoughts are with the entire community.
Join us aboard the USS Yorktown for a preview of THE VIETNAM WAR, as well as a sneak peek at SCETV's Man and Moment: Steve Flaherty - A Voice Returned. Screening guests are welcome to tour "The Vietnam Experience" exhibit, open exclusively for this event from 6:00-9:45 p.m. ADVISORY: preview includes content that may be disturbing to some viewers.
Ken Burns and Lynn Novick's ten-part, 18-hour documentary series, THE VIETNAM WAR, tells the epic story of one of the most consequential, divisive, and controversial events in American history as it has never before been told on film. Visceral and immersive, the series explores the human dimensions of the war through revelatory testimony of nearly 80 witnesses from all sides—Americans who fought in the war and others who opposed it, as well as combatants and civilians from North and South Vietnam. Watch the entire series on SCETV at 8:00 p.m. from Sunday, September 17 through Thursday, September 21 and from Sunday, September 24 through Thursday, September 28. Click to watch the trailer. #VietnamWarPBS
Man and Moment: Steve Flaherty - A Voice Returned tells the story of Steve Flaherty, a Japanese boy adopted at age 9 by American parents. He grew up in Columbia, SC, and became an all-American student and athlete. Steve volunteered for service and was sent to fight in Vietnam. Six months after landing in Vietnam, he was killed in battle. In 2012, the letters that were taken off of his body by the North Vietnamese became part of the first diplomatic exchange between Vietnam and the United States since the Vietnam War ended.