Description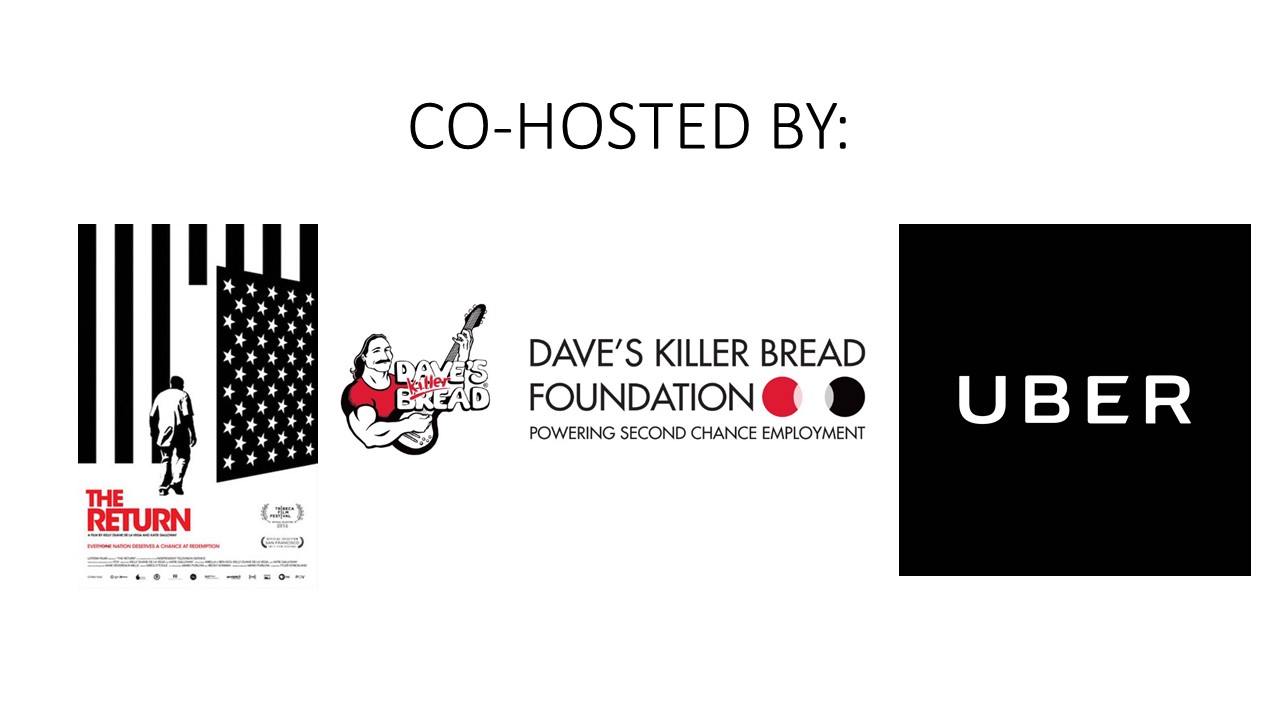 JOIN US THE EVENING OF JUNE 7th TO KICK OFF THE SECOND CHANCE SUMMIT: SEATTLE and launch the 2017 Good Business Series.
THE FILM: In 2012, California amended its "Three Strikes" law—one of the harshest criminal sentencing policies in the country. The passage of Prop. 36 marked the first time in U.S. history that citizens voted to shorten sentences of those currently incarcerated. Within days, the reintegration of thousands of "lifers" was underway. THE RETURN examines this unprecedented reform through the eyes of those on the front lines—prisoners suddenly freed, families turned upside down, reentry providers helping navigate complex transitions, and attorneys and judges wrestling with an untested law. At a moment of reckoning on mass incarceration, what can California's experiment teach the nation?
THE RETURN opened POV's 2016 season and completed a long, strong festival run. THE RETURN screened on Capitol Hill; in front of hundreds at a judge's conference, and inside prisons across the country. 2017 launched an "employee stakeholder tour" and the filmmakers are making their way into and around the private sector with a goal of increasing pathways to employment for the formerly incarcerated.
PANEL MODERATOR:
-Bev Parenti, Founder of The Last Mile, an organization that teaches incarcerated people coding & design and helps to connect them with meaningful work upon release.
PANELISTS:
-Bilal Chatman, Film Subject, THE RETURN. Chatman was serving six life sentences + 150 years when Three Strikes reform passed and he was released.
-Katie Galloway, Filmmaker, THE RETURN. Galloway is a two-time Sundance Fellow, Fledgling Fund Fellow, and winner of the WGA's best documentary screenplay award.
-Ronnie Elrod, President, Dave's Killer Bread The number one selling, sliced, organic bread in the country. Powered by the best employee-partners in the universe, where one-third of the workforce has a criminal history.
-Jena Wuu, Public Policy Strategist, Uber